It's Tuesday, and that means another $2 sale…but it's also the 15th of the month, and that means another $1 Bake Sale.  It's like Christmas in August! 🙂
I have products included in both sales, and I'll show you a peek at all of them…but let's start with the $2 Tuesday since that fabulous price is only good until midnight tonight PST!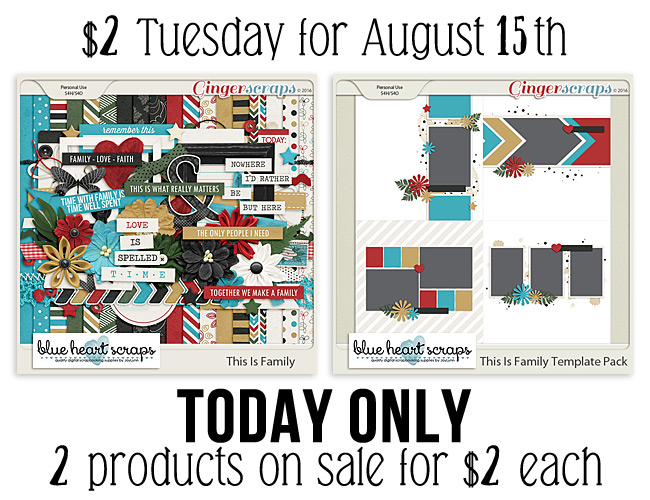 This Is Family and the coordinating This Is Family Template Pack are perfect for scrapping those we hold dearest, and the wonderful memories we share with them.
Check out some of the gorgeous CT layouts using both the kit and the templates: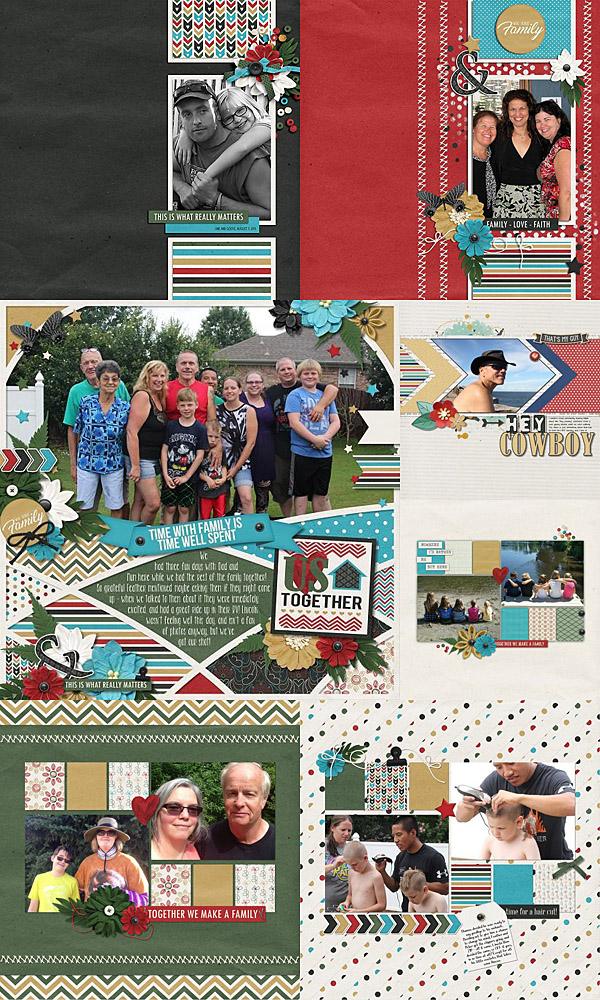 For this month's $1 Bake Sale, I have 3 fabulous products on sale (and for just $1 each, you don't want to miss out on them!)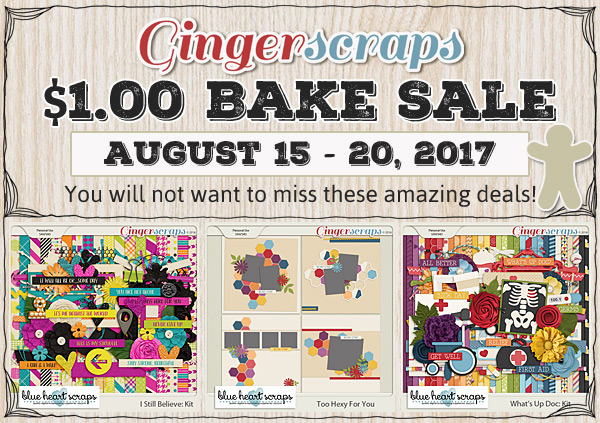 I Still Believe is a kit for positive thinkers, and hopeful dreamers, everywhere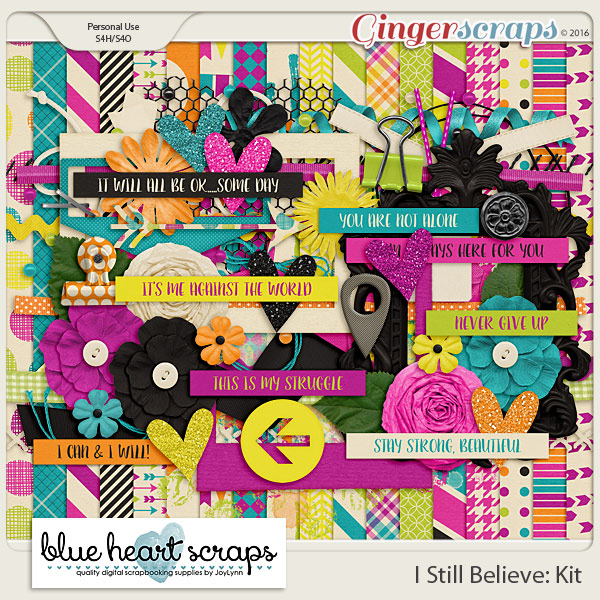 Too Hexy For You Template Pack includes four 12×12 inch hexagon inspired templates.  Provided in layered PSD, TIF, individual PNG, and PAGE file formats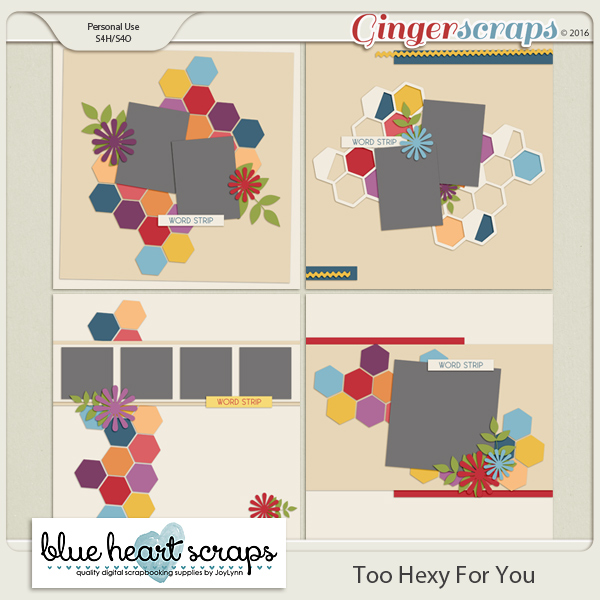 What's Up Doc Kit is perfect for all of your medical themed scrapbook pages and layouts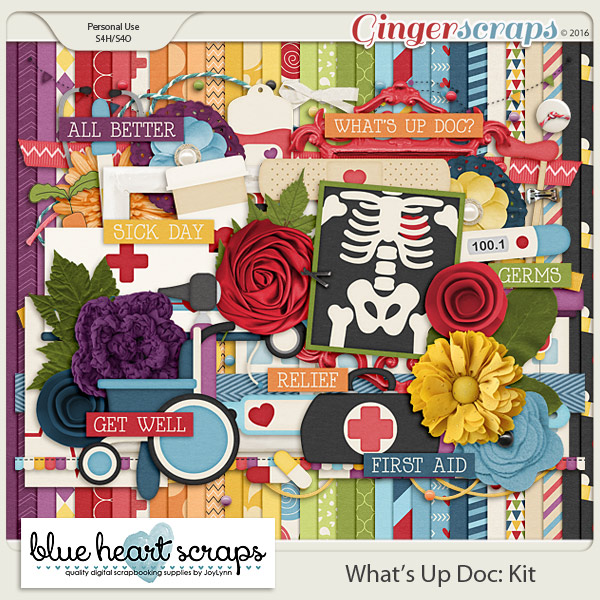 And, last but not least, an adorable cluster freebie from CT Member, LoriB, using the latest release, Shine On
Grab the cluster here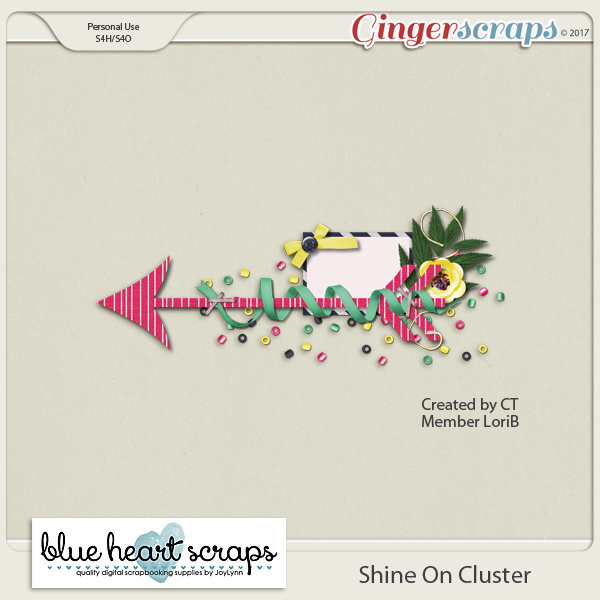 And, check out the Shine On Bundle below: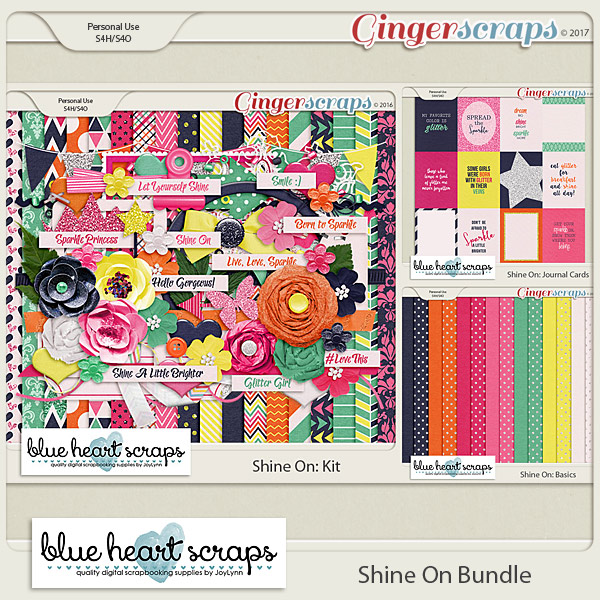 $2 Tuesday, $1 Bake Sale, and Freebie!