I hope you survived the Christmas and New Year holidays with good food in your bellies, smiles on your faces and love in your hearts.
Today's the last day of holiday vacation for both my husband and my sons (they've all been home 24/7 for the past two and a half weeks!!!),
so we're trying to stuff as many movie and board game hours into the day that we can before the craziness of school and work start back again early tomorrow morning!
GingerScraps is starting the much loved $2 Tuesdays this year, so each week I'll have a few products on sale for just $2!  The sale only runs for about 24 hours, though, so mark your calendar and check back each week to see what fabulous goodies you can grab at great low prices!  Here are the two kits I have on sale this week: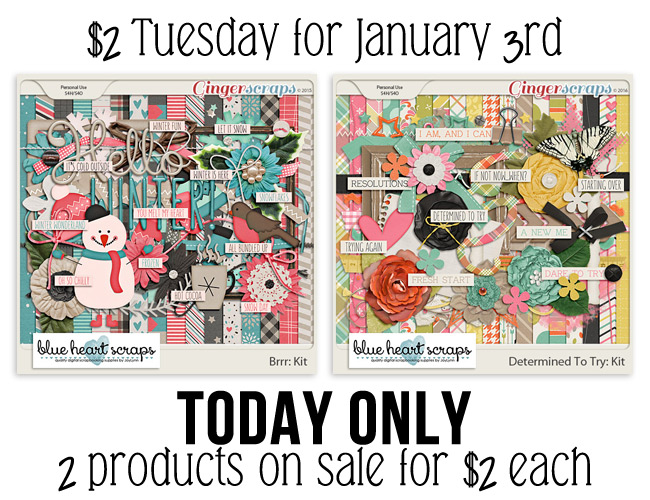 I also have a fun sneak peek of a new kit hitting my stores this week!  If you'd like to win a copy of this new release for FREE, check out the sneak peek post in my Blue Heart Scraps Facebook Fan Group!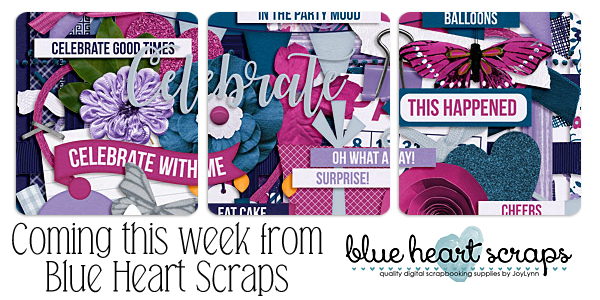 Not a member?  Join us and play along!  We've also started the first I Dare You Challenge for January, and that means you can download a free mini!  Use it to create a layout before the 15th (and upload it to the I Dare You post in the fan group) and you're entered to win a $5 coupon to my store!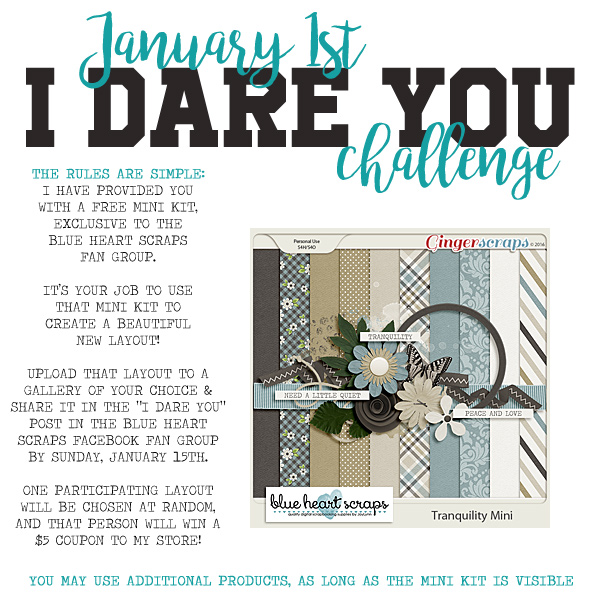 There's still a few days to take part in the January Buffet Sale — the bright color palette is perfect for a cool winter month.
And, everything in the buffet is currently on sale for 50% off, but that only run through January 5th, so don't miss out!
Starting Now Kit   –   Starting Now Journal Cards
Starting Now Elements  –  Starting Now Papers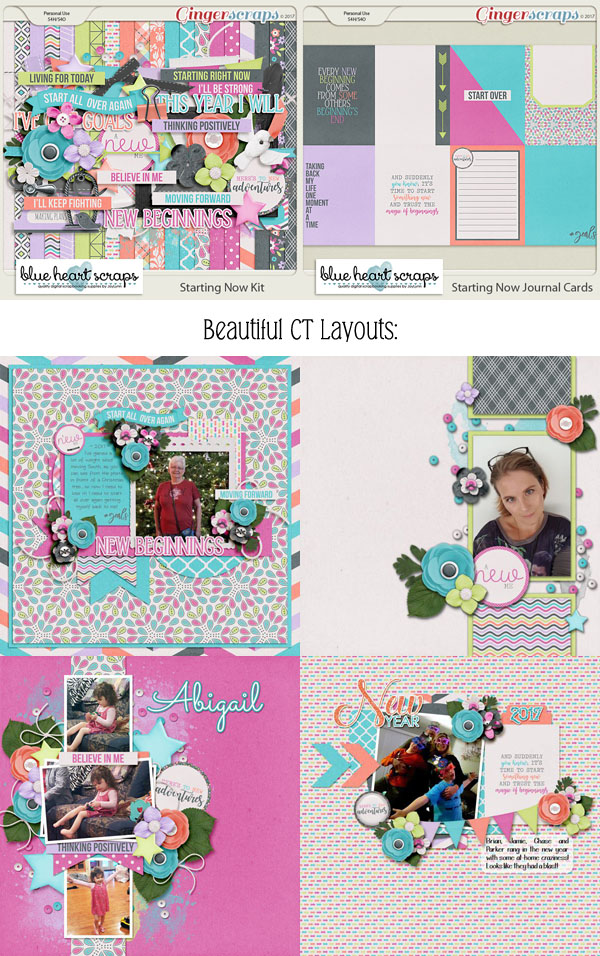 $2 Tuesday and Sneak Peek!