It's Tuesday again, and that means another round of $2 Tuesday sales at GingerScraps. I have two more fabulous products on sale for you this week for just $2 each.  But that sales prices is ONLY good TODAY, so don't miss out!  Let's see what I have on special today: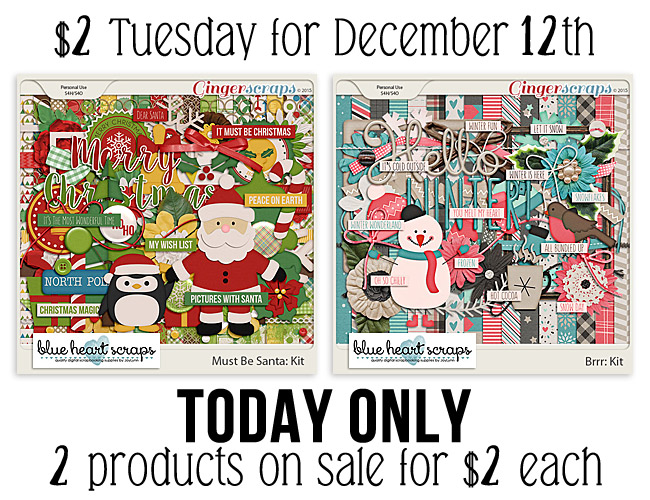 Tis the holiday season, and that means lots of holiday scrapping!  Must Be Santa, part of the Must Be Santa Collection from Blue Heart Scraps, includes 8 plain papers, 8 polka dot papers, 18 patterned papers, and 65 elements, all for your holiday scrapping pleasure: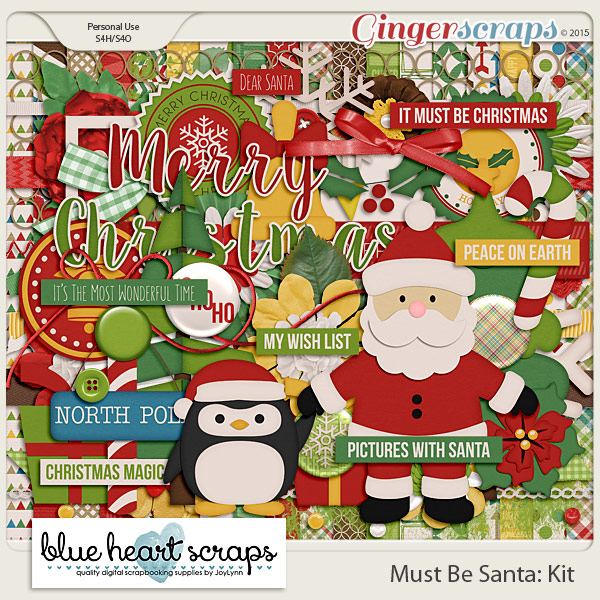 Don't forget winter themed scrap pages, too — some portions of the US have already gotten snow this winter (not here, missed our area by about 50 miles *pout*), and nothing's quite as cute as layouts of kids (and pets and adults!) enjoying the snow.  Brrr, with 16 patterned papers and 48 elements, will help you whip up some fabulous winter layouts in no time!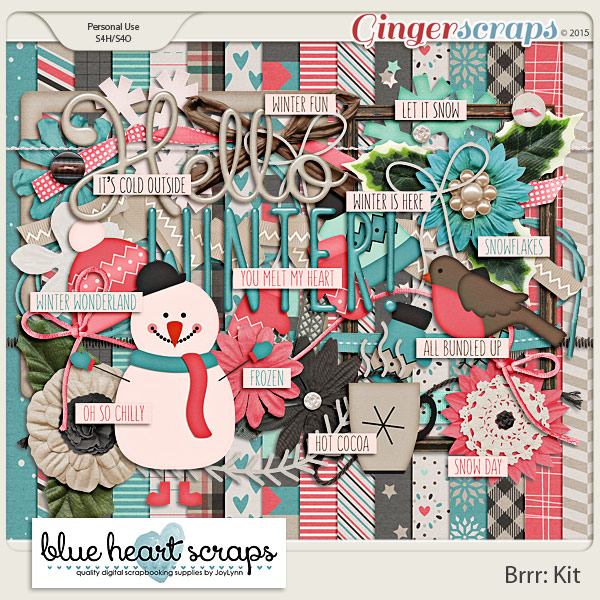 A few gorgeous CT layouts using this week's $2 Specials: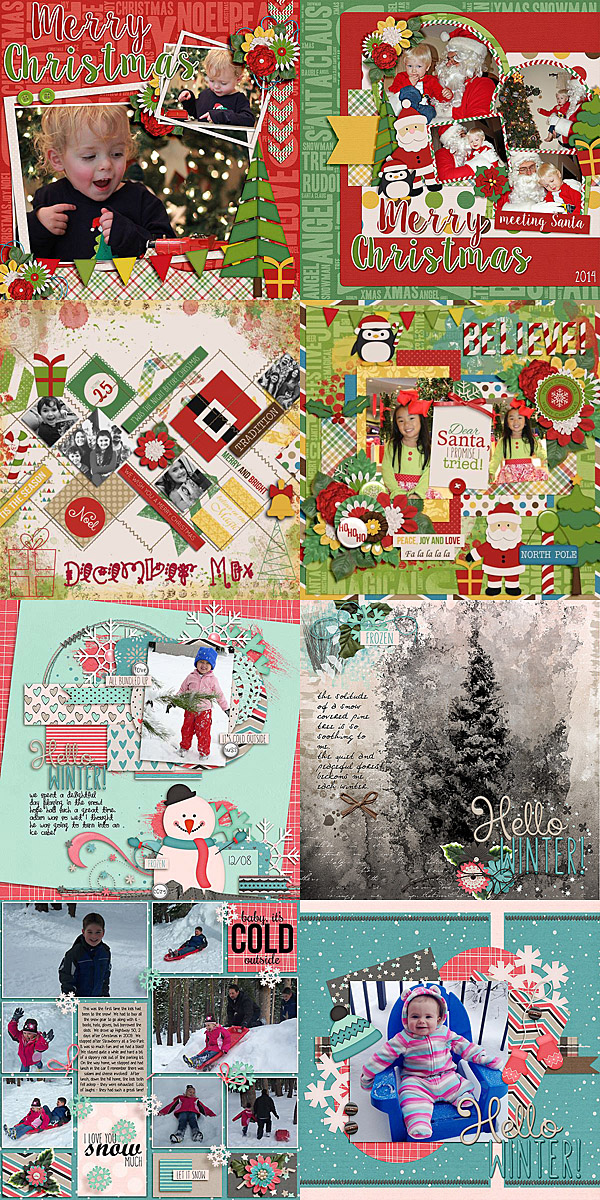 Remember, $2 Tuesday sale prices are ONLY good today, so don't miss out!
$2 Tuesday for December 12th