It's Tuesday again, and that means another round of $2 Tuesday sales at GingerScraps. I have two more fabulous products on sale for you this week for just $2 each.  But that sales prices is ONLY good TODAY, so don't miss out!  Let's see what I have on special today: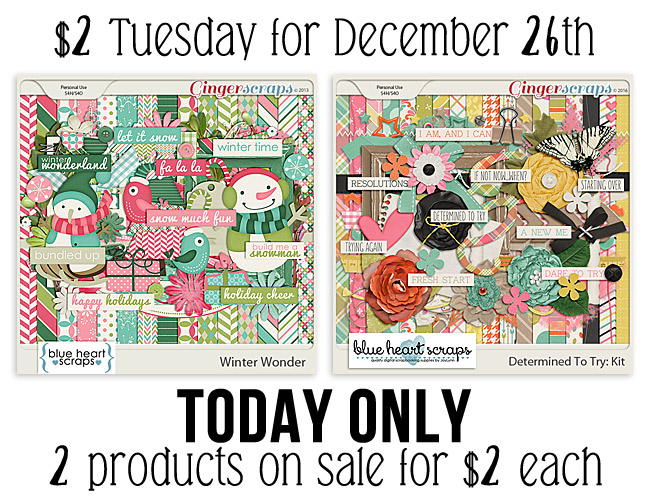 Embrace the beauty of winter with my kit, Winter Wonder. This brightly colored kit brings can bring a little life to your white winter pictures. Kit includes 22 papers (7 plain, 15 patterned), and 59 elements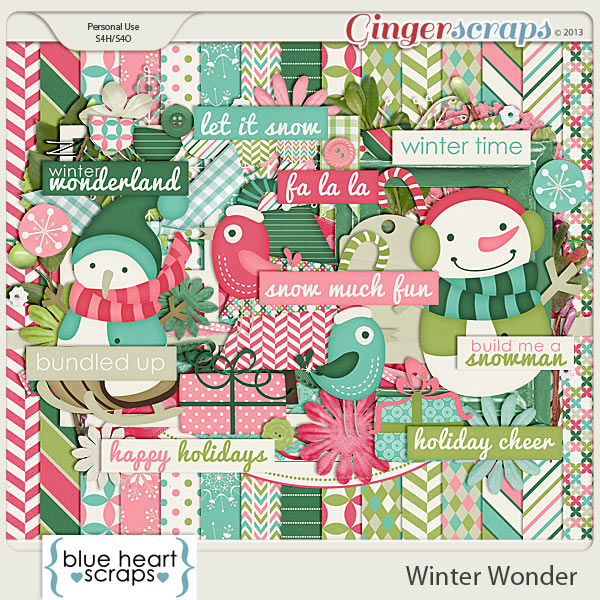 Prepare for a new year of resolutions and attempts to better yourself with Determined To Try.
Includes 16 plain and creased papers (8 plain, 8 creased), 18 patterned papers, and 57 elements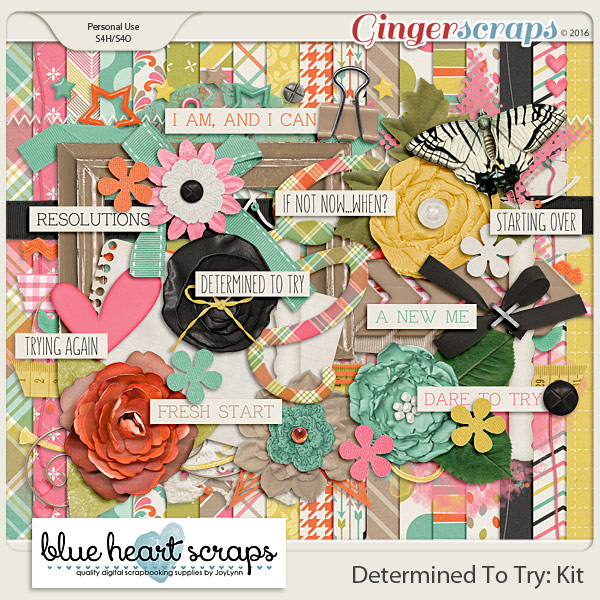 A few gorgeous CT layouts using this week's $2 Specials: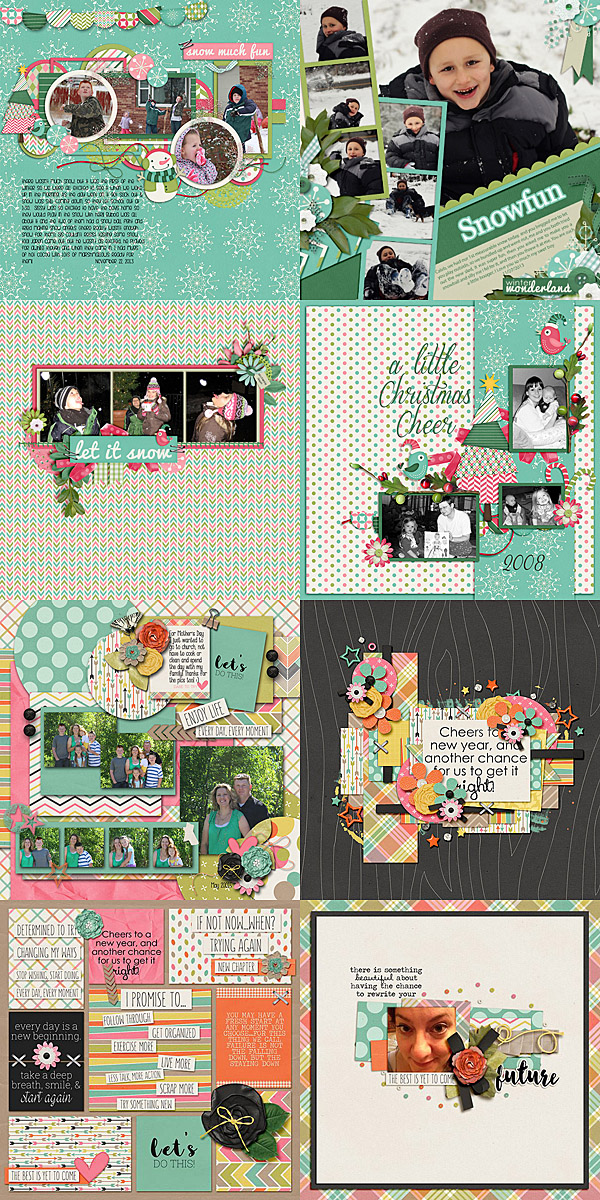 Remember, $2 Tuesday sale prices are ONLY good today, so don't miss out!
$2 Tuesday for December 26th