It's Tuesday again, and that means another round of $2 Tuesday sales at GingerScraps. I have two more fabulous products on sale for you this week for just $2 each.  But that sales prices is ONLY good TODAY, so don't miss out!  Let's see what I have on special today: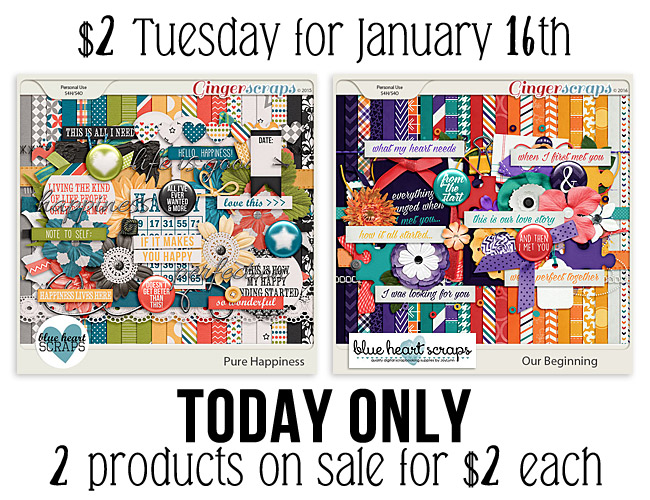 Pure Happiness celebrates those people and things in life that truly make your heart happy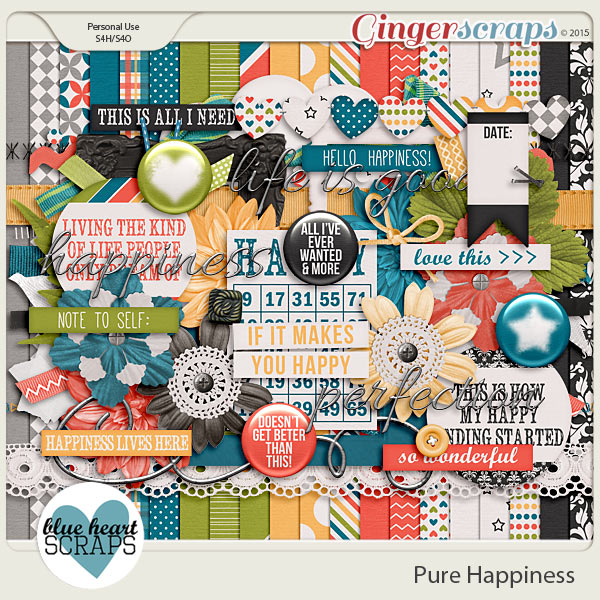 Our Beginning helps you tell the story of your love in bright, bold colors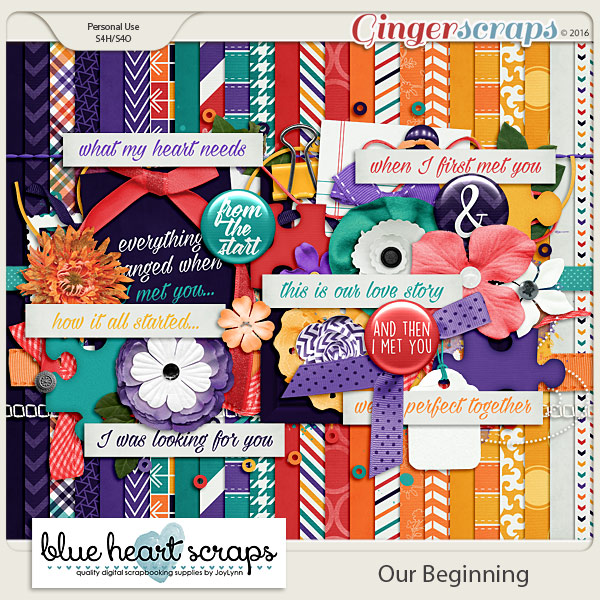 A few gorgeous CT layouts using this week's $2 Specials: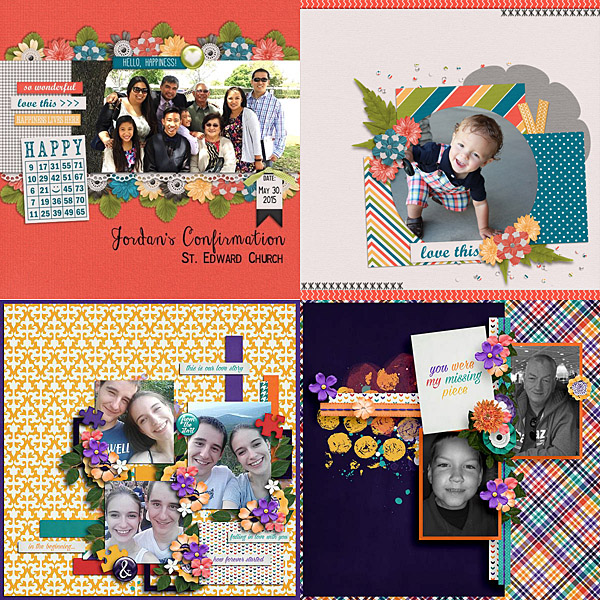 Remember, $2 Tuesday sale prices are ONLY good today, so don't miss out!
$2 Tuesday for January 16th