It's Tuesday again, and that means another round of $2 Tuesday sales at GingerScraps. I have two more fabulous products on sale for you this week for just $2 each.  But that sales prices is ONLY good TODAY, so don't miss out!  Let's see what I have on special today: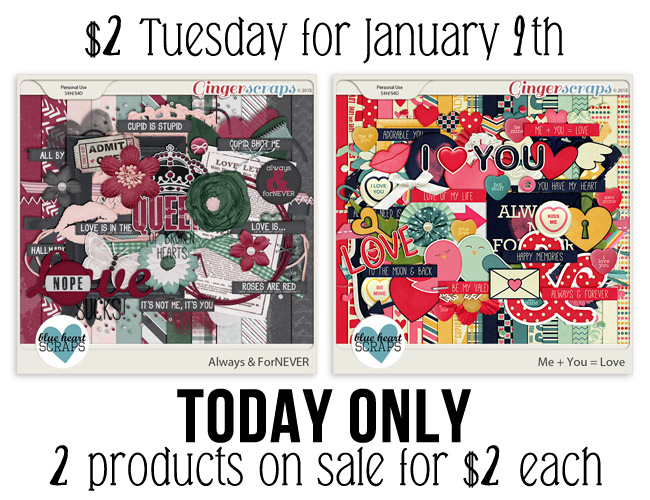 Think Cupid is stupid and Valentine's Day is Hallmark Holiday meant to torture single people? (Or maybe you've just had your heart broken and aren't quite feeling the Valentine's Day Love this year) The Always & ForNEVER Kit from Blue Heart Scraps is the perfect fit! Includes 12 papers and 41 anti-valentine themed elements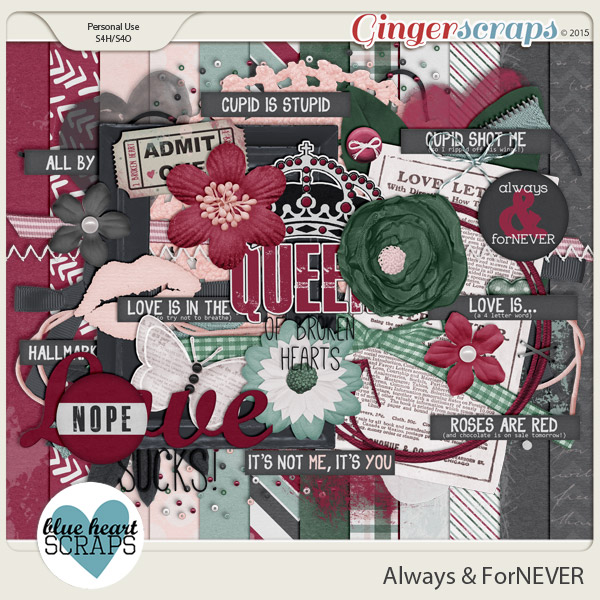 Valentine's Day is near and love is in the air. Celebrate those heart fluttering moments with Me + You = Love, the kit for fans of love everywhere! Kit includes 20 papers and 70 elements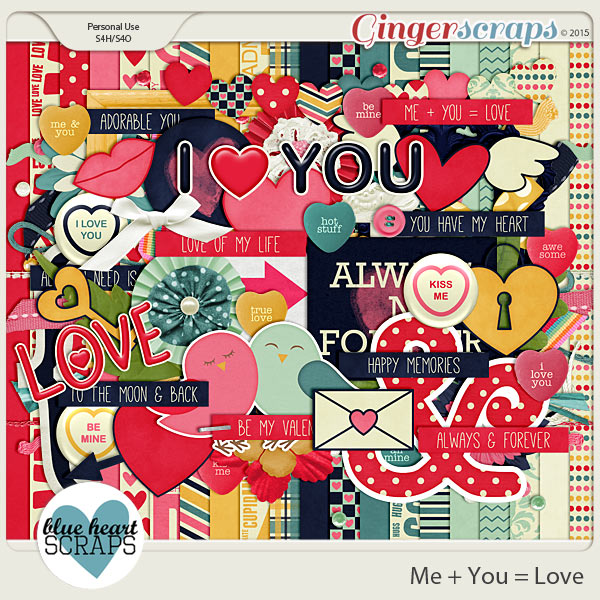 A few gorgeous CT layouts using this week's $2 Specials: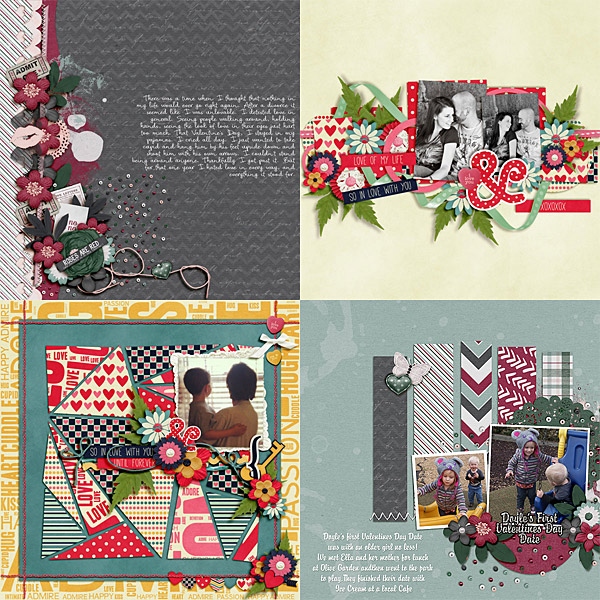 Remember, $2 Tuesday sale prices are ONLY good today, so don't miss out!
$2 Tuesday for January 9th