Happy Tuesday morning!  It's $2 Tuesday time at GingerScraps, and once again, I have two fabulous products on sale for you for just $2 each.  But that sales prices is ONLY good TODAY, so don't miss out!  Let's see what I have on special today: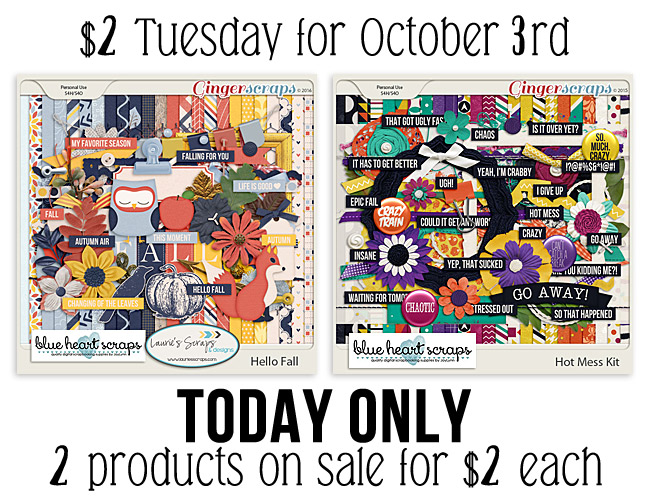 Hello, Fall – a collaboration kit between Blue Heart Scraps and Laurie's Scraps & Designs
We've joined forces to bring you a bright and refreshing kit for fall. No gloomy colors here! Lots of unique elements!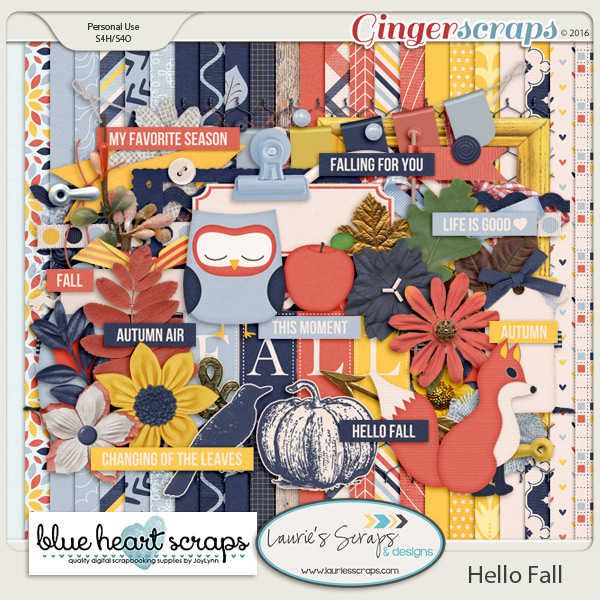 Hot Mess sports vibrant colors and lots of great word bits, celebrating those crazy moments and days when chaos and insanity are your very best friends!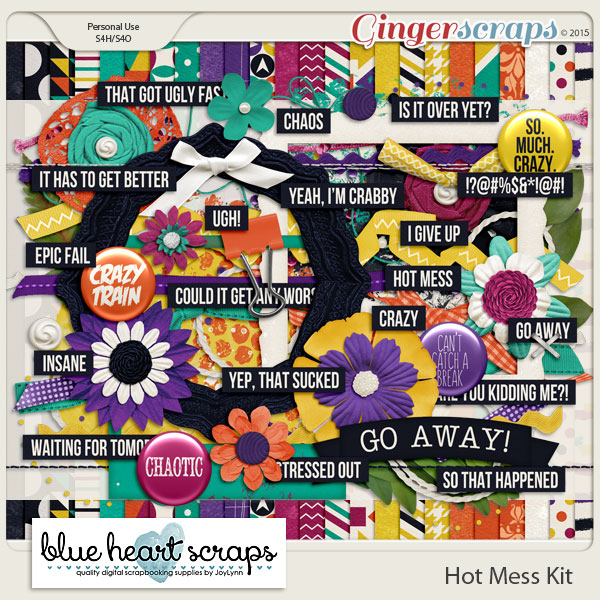 Remember, $2 Tuesday sale prices are ONLY good today, so don't miss out! 🙂
$2 Tuesday for October 3rd