It's $2 Tuesday at GingerScraps, and I have two fabulous template packs on sale for just $2 each — but that price is only good for one day only, so don't miss out!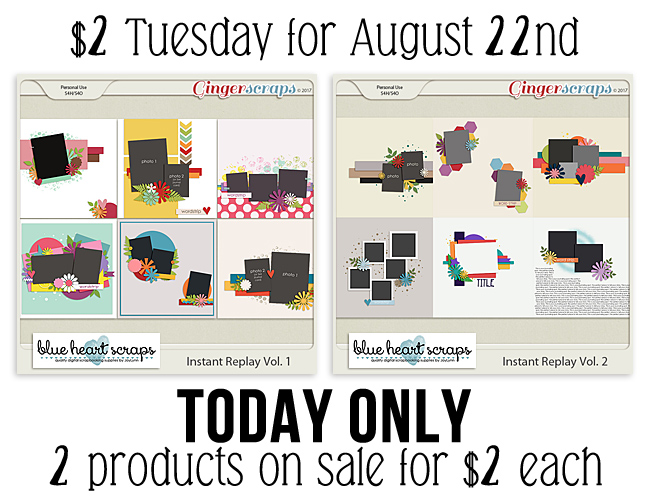 Each template pack includes 6 templates previously handed out as freebies for various challenges and rewards.  Original colors and file names kept to help limit duplicate files.  All templates provided in layered PSD, TIF, Individual PNG and PAGE files
Check out some of the gorgeous layouts created with these fabulous templates: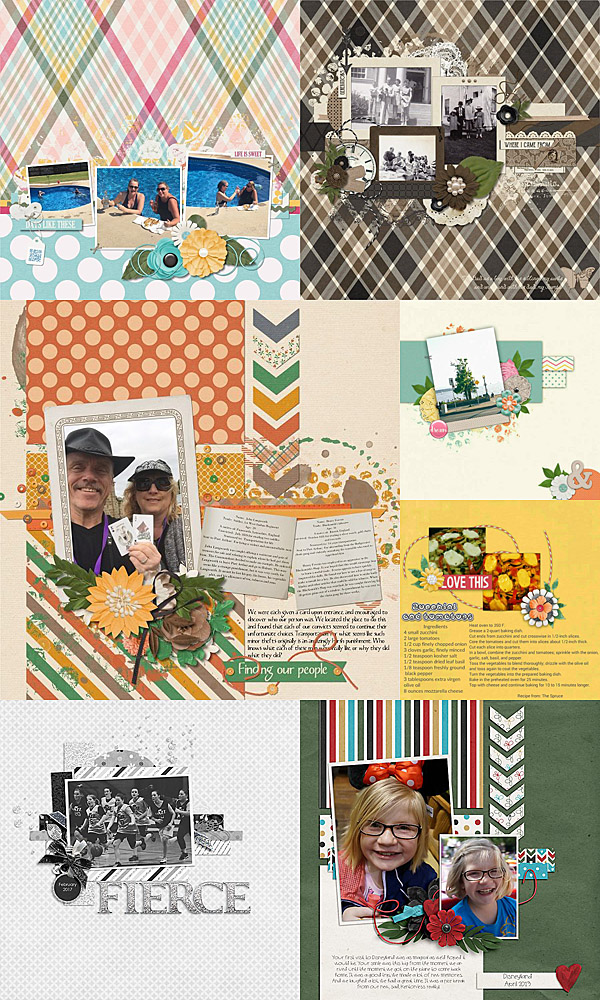 Today's freebie, created using my latest release, Be Strong, was made by Monica for all of you to enjoy
Below is a quick sneak peek at this week's releases.  Interested in winning a copy of both of them?
Join us in the Blue Heart Scraps Fan Group for you chance!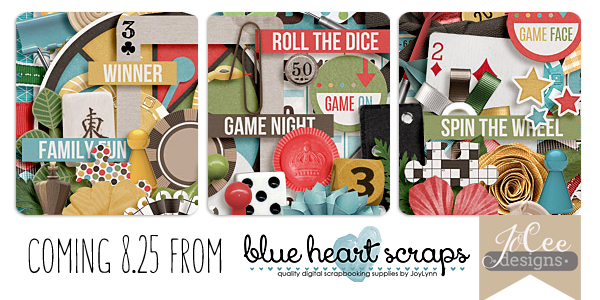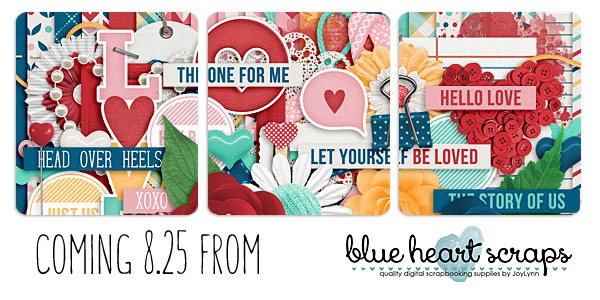 $2 Tuesday, Freebie and Sneak Peeks