Wow.  It's only Tuesday, but it's already been quite a week.  Luckily, my semester ended last week (2 As and a B – I'll take it!) and my oldest finishes Kindergarten in 13 days, so easier times are hopefully ahead.
But, I know you came for the freebie, so I'll get to it.  Whining doesn't do much good most times, so I'm not going to bother. 

Today's freebie is a Facebook Timeline QP made by my CT Member April using one of my newest releases, Sugar High.  Enjoy!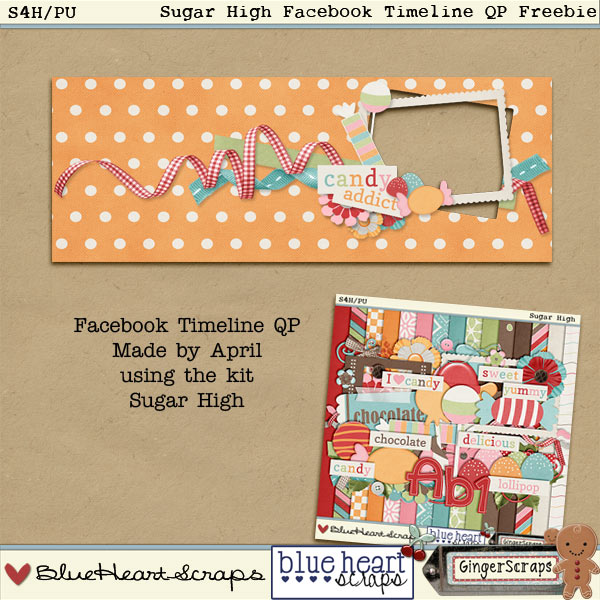 Tuesday Treats Freebie Time!