Oh what a long, long week it's been!  Last Tuesday I was posting excitement about my son's last day of Kindergarten…then Wednesday came and that boy had a fever, and it's been one long, sick, whiny, whiny week.  I'm taking him to the doctor this afternoon (I'm fine with a little fever if he's up playing and eating and such…but when he starts screaming about his throat hurting, it's time to go!).
But, I do have a new freebie for you…so that at least makes the day a little brighter, right? 

Today's freebie is a bright, fun Facebook Timeline Cover QP made by the incredibly wonderful April.  It matches one of my most favorite kits, Beep Boop (which has some lovely add-on packs, some clusters, some stacked papers and some QPs, in case you haven't checked out my store lately).
Like the gorgeous Timeline Cover QP Below?  Then be sure to Click Here To Download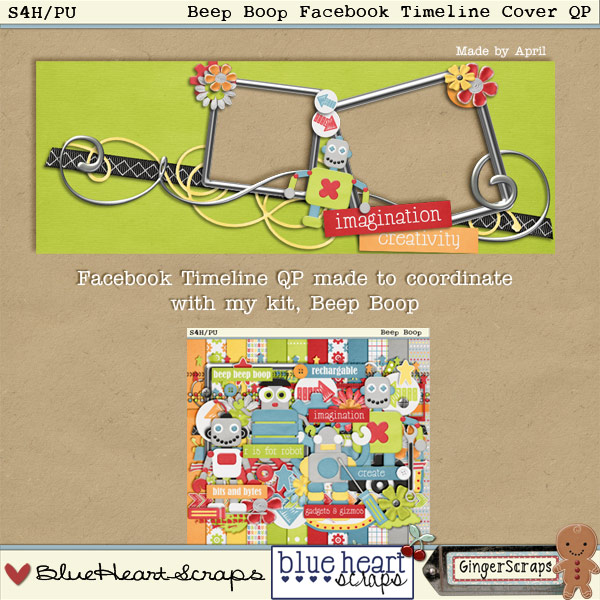 Tuesday Treats Freebie Time!