Today is a special version of Tuesday Treats, because I have not one but TWO freebies to share with you!

The first is a new Facebook exclusive freebie that I uploaded to the Blue Heart Scraps Facebook Page this weekend.  This set of 10 adorable buttons is the perfect companion for this month's Free With $10 Purchase Grab Bag at GingerScraps!
Even better? Make that $10 purchase in MY store and you not only get the FWP grab bag, but you also get a beautiful add-on paper pack!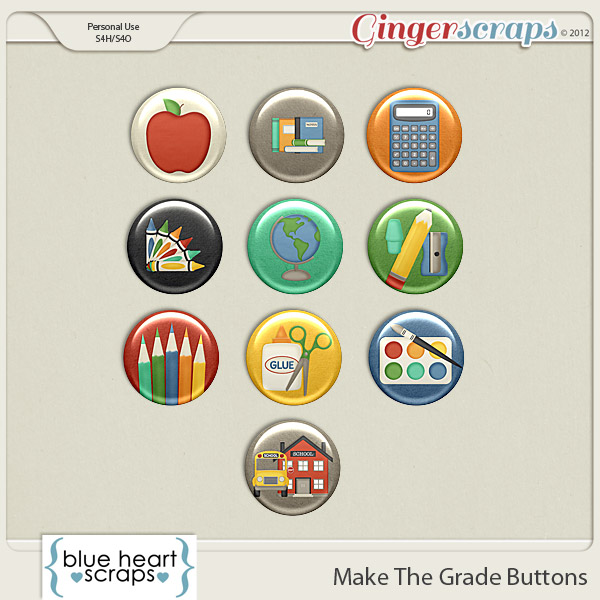 Next up?  An adorable cluster freebie made with one of my latest releases, By The Campfire.  Though it's still mighty hot outside, the idea of being cuddled up around the fire in a quiet nature setting sounds pretty nice.  Who wants to join me?