Man.  It's already been a long, tiring week around here…and it's just Tuesday! My oldest son, Tyler, started 1st Grade yesterday, and I think it was harder to drop him off then than it was last year when he started Kindergarten.  Last year he was nervous and anxious, and though very excited, griping my hand so hard as we walked down the hall.  This year? There was no hand holding in the hallway, and when we hit the classroom, he was in his chair before I had a chance to read his name on his desk!  He's so incredibly excited about being in school…and I just hope (so. very. much.) that his excitement lasts!
He sure is handsome, isn't he?  (pictured below with both his little brother, and his best buddy "E" – they're all HUGE fans of the computer game Plants vs. Zombies, so those shirts fit their personality perfectly!)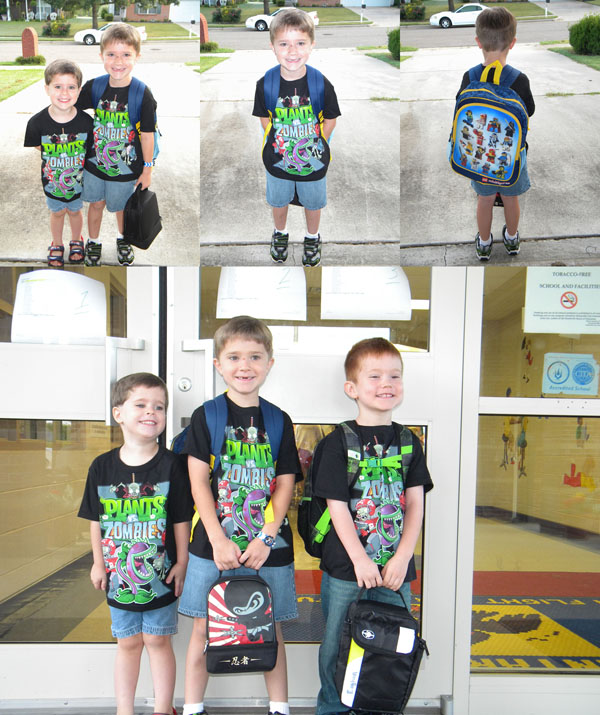 Though today's freebie isn't specifically school themed, it still sort of fits in with Tyler's new 1st Grade adventure.  Our city's school system is making the digital switch this year…getting rid of the traditional paper textbooks and following a new high-tech path of providing laptops and iPads to all school children.  Because Tyler's so young, he'll share classroom access to a new iPad with two of his fellow classmates.  By the time he's in 3rd Grade, he'll be bringing home a fully equipped laptop each year, provided by the school system.  It's strange to think of how different his school experience will be from what I experienced when I was his age…but I guess it's all just a part of life, right?
Sort of like how when I was younger my mom would take us on weekly trips to the library and monthly trips to the bookstore for our reading pleasure…and now, we crank up the e-reader of our choice, purchase and downloading a new book (or borrow one from the library), and dive head first into the story without even leaving the bed!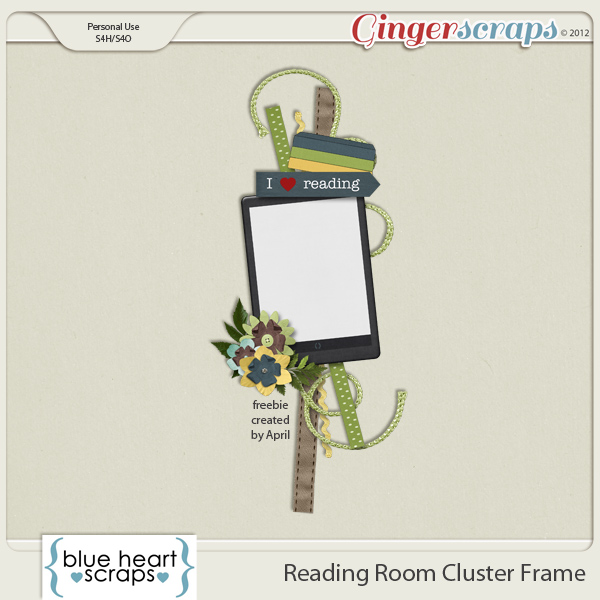 made from my Reading Room Buffet Elements Pack
Tuesday Treats Freebie Time!