Hello lovelies!
I had so much fun hosting a blog challenge in July, that I wanted to do it again! So here I am, with another fun template for you to work all your scrappy magic on!
Just download the freebie template that Joy Lynn has created for you, create some super awesome pages using (100%) Blue Heart Scraps products, then upload and share!
Oh yes, and of course there will be a drawing for $3 coupon to Blue Heart Scraps store. 😉
First the template! You can click the image to download or click this.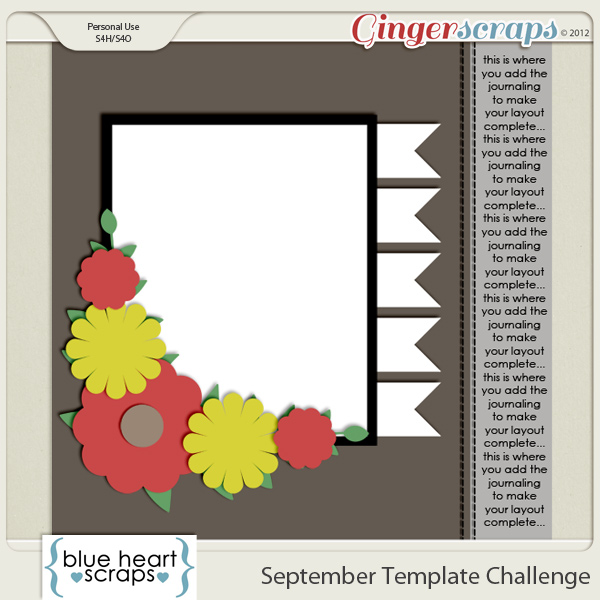 Pretty sweet, huh? I totally think so. Once you create your layout, upload to your blog, Facebook page, or better still Blue Heart Scraps Gallery. Then share it here to be entered into a random drawing for $3 to Blue Heart Scraps store! WOOT! Now wait, if ten (10) or more people submit layouts (because who wouldn't want to show off their work?) then there will be a drawing for TWO $3 coupons! HUZZAH!
To submit your layout into the (random.org) drawing, use our nifty link tool at the bottom of this post! If you have any questions, at all, don't hesitate to ask.
Deadline? Why, yes, there is one. September 15th 11:59 CST. On September 16th, I'll collect all your names and put them into a magical Internet hat and pull a random winner! It's all so exciting!
Seriously, I cannot WAIT to see what ya'll come up with!




<3 April
September Template Challenge!