Oh what a day it's been!  The mornings have been chilly around here lately, as the weather finally begins to enter the fall season.  That means I spend the nights curled up like a burrito in the covers and whine each morning when the alarm clock goes off.  Some mornings are worse than others…and this morning was one of them.  I left the warmth of my bed and curled up on the couch under the mink blanket and enjoyed the same toasty warmth on the living room couch.  Of course, I also fell asleep and didn't wake up until after school had started.  That means Tyler was 50 minutes late checking into his classroom, and I missed my first class this morning because we were starting the day nearly an hour late.  Oops!  :/
I hope your day has gone much better than mine so far.  But, if not, remember to keep your head up and keep pushing forward.  Life isn't always easy, but it is worth the struggle.  That was the theme behind my latest release, Stay Strong (which I LOVE!).  And today's freebie is a stacked paper created using Stay Strong: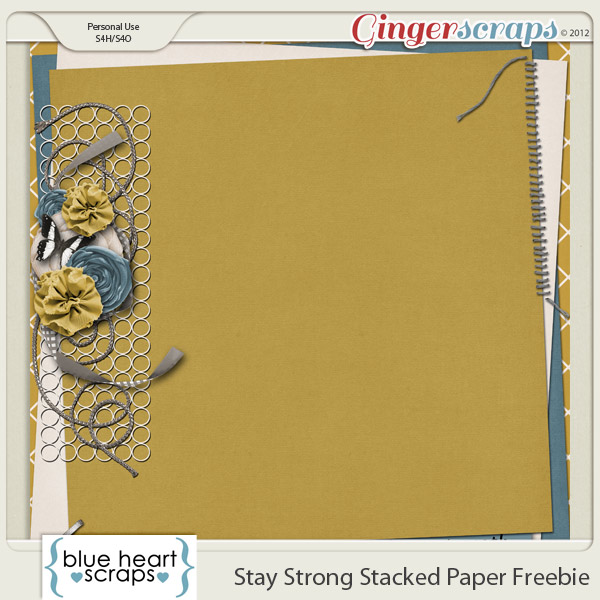 Hope you download and enjoy!

  There will be a fun sneak peek post in the morning, so be sure to check back then.  I happen to think this Friday's release is A-flippin'-DORABLE, and you do NOT want to miss a chance to snag it for free!