My husband and I took the books to Lyon Family Farm this weekend with some friends and boy did they have fun!  The animals to pet, the pig races to laugh at, the toys to play on and bouncy houses to enjoy – plus corn cob shooting, cow train, hay ride and pumpkin picking.  Ok, so maybe Kyle and I had just as much fun as the boys did! 

Hopefully in a day or so, we'll get our pumpkins carved (the husband's been working a fair amount of overtime hours lately, and he's FAR better at carving pumpkins than I am!) and be just about prepared for the sugar-fueled awesomeness of Halloween! 

Before I get to today's freebie, though, have you had an opportunity to check out Real Life Scrapped, yet?  It's a fun, welcoming, scrapbookers community for us to connect with each other and share our knowledge.  They have a gallery stocked full of gorgeous community layouts, a fun forum, and every Monday a fun new Designer Focus post on their blog — a chance for you to get to know a little bit more about the people behind the designs you love.  This week's Designer Focus is on me (awww, shucks!), and I've got a fun, exclusive freebie just for Real Life Scrapped readers.  If YOU aren't a reader of RLS, then now's the time to start!

(preview of the RLS exclusive freebie:)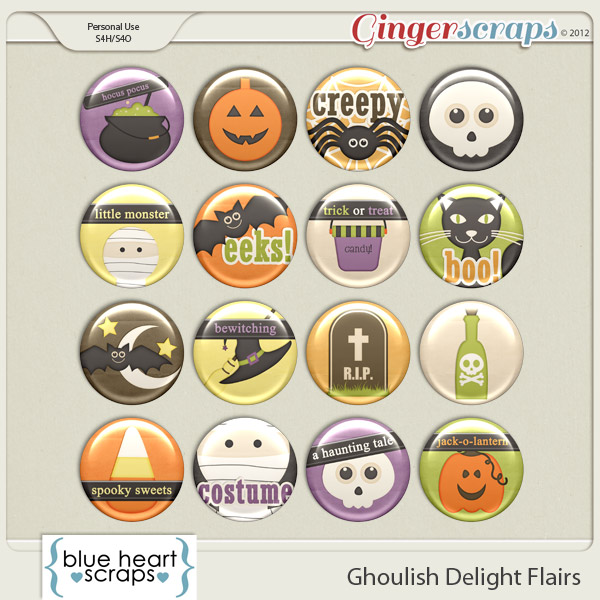 In honor of that designer focus, and Halloween, I'm having a special sale on everything in my store.  From now through Halloween, you can save 31% off all my goodies!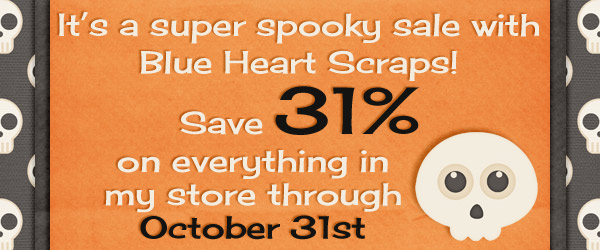 Today's freebie is a set of clusters made with my newest release, Ghoulish Delight.  I tell you, that kit has quickly become one of my absolute favorites of all time – it's just so cute!!
Download the Ghoulish Delight Freebie Clusters Here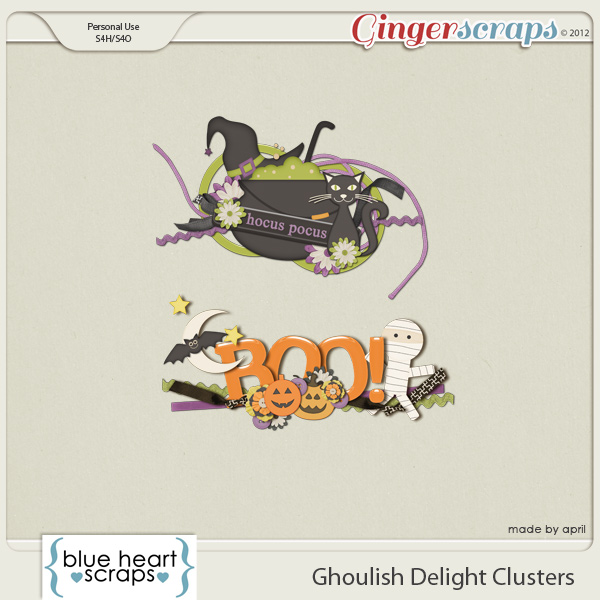 Tuesday Treats, Freebie & Spooky Sale!