So much to talk about this morning!  First, I'm super excited to announce I'm opening up a guest store at Scrapable for the month of August.  I don't think I could feel more honored!  I've been a huge fan of the talented ladies at Scrapable for quite some time, so to be considered a part of that – even for a month – is such an honor!  To help celebrate my August guest spot, I've put my entire Scrapable on sale for 35% off all month long.  Plus, I have a brand new release, that you'll find only at Scrapable this month!
Yum, yum, yum! Packed with lots of yummy goodness, Sweet Tooth is sure to feed your craving for beautifully delicious layouts!  🙂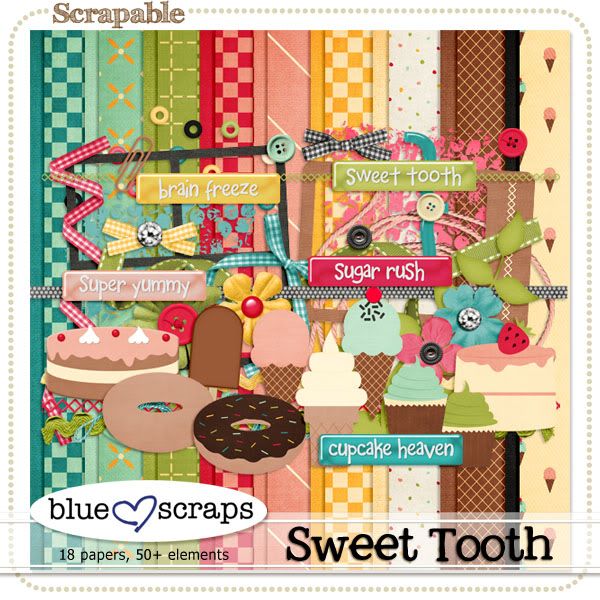 Doesn't that just make your mouth water?  Does mine! 🙂  Check out the incredibly gorgeous layouts and hybrid creation using Sweet Tooth:
And, last but certainly not least:  a free cluster frame that coordinates with my Scrapable exclusive release: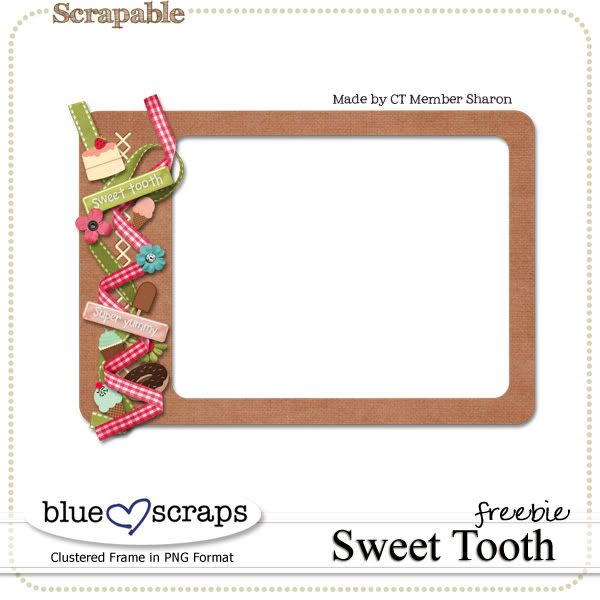 Are you a member of my newsletter yet?  I have another exclusive download for all newsletter subscribers.  You can add yourself to the list here:  Blue Heart Scraps By JoyLynn
Be on the look out the rest of this month for more freebies, new releases, coupons, and chances to win free goodies!
August Guest Spot, New Release & Freebie!