Welcome to July!  It's hard to believe it's here already, but hopefully it brings nothing but great things your (and my) way.  My family has a huge vacation planned this month, which is exciting.  First plane rides, first amusement park visits, first cruises…it's going to be 10 days jam packed full of amazing awesomeness!  And, I know it's going to mean tons of incredible pictures – because you know we always overdo the vacation pictures, right?!
Luckily this month's new GingerScraps Buffet has you covered for all your vacation and travel photos.  Away We Go is jam packed with everything you'd need for a perfect scrapping adventure.  Whether you're traveling the friendly skies via airplane, floating atop the beautiful blue water by boat, or taking to the open roads via car (or motorcycle!), this buffet has you covered.  And, the best part?  Every piece is just $1 through July 5th!  So be sure to pack as much as you can into your carry on bag, and let's go!
I have two fun travel inspired pieces for you this month.  An element pack filled with 30+ fun pieces:
and a paper pack of 18 fun papers:
Check out a few of the CT layouts created using some (or all) of my Buffet Item pieces: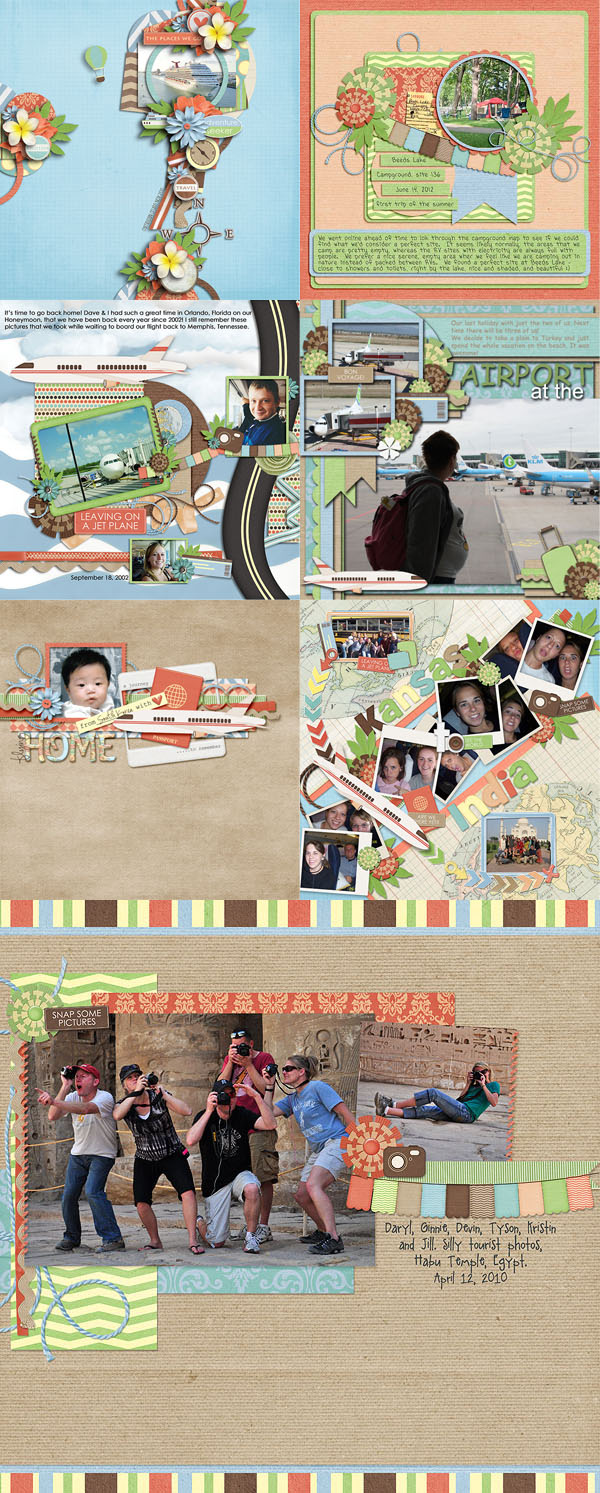 But, wait!  Don't run off too fast!  Not only does the first of the month mean a gorgeous new buffet…but it also means the $1 Bake Sale.  And, as usual, the talented GS designers do not disappoint.  I have 4 super fun products in this month's $1 Bake Sale…and if you don't have one (or all!!!) of them yet, be sure to stock up now.  Great prices for great goodies! 🙂
My $1 Bake Sale Products this month:
Awesome, right?  I thought so, too! 🙂  But, remember, all of these great $1 prices are only good through the 5th, so don't miss out! 🙂
Away We Go and the $1 Bake Sale!