So much to talk about this week!  Today is my 16th wedding anniversary, so love has been first on my mind for a while now.  Not only do I love my amazing husband more today than I did the day we married, but I've done a love themed kit or collection for the past few years to celebrate, and I couldn't break that tradition 🙂  In honor of my anniversary, and for all fans of love everywhere, I'm excited to show you my first $5 Grab Bag release this week: Be Loved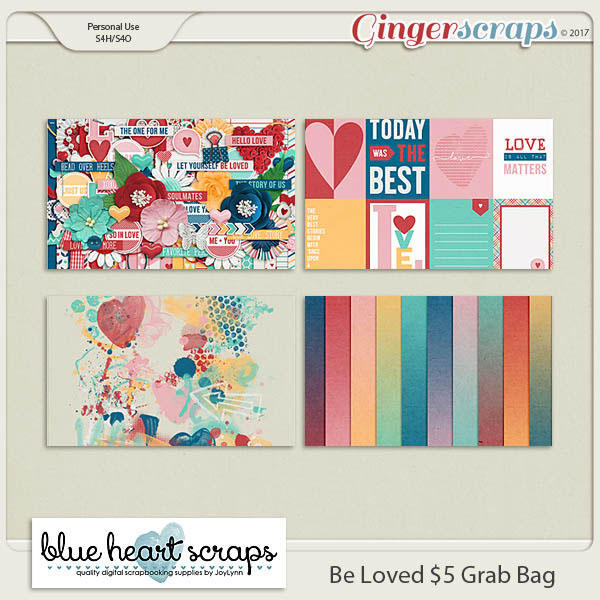 Be Loved $5 Grab Bag
by Blue Heart Scraps!
Perfect for lovers and love stories, this amazing Grab Bag is available for $5.00 for a limited time only and contains:
22 papers (6 plain and 16 patterned)
10 Ombre Papers
8 journal cards
6 grunge inspired paint smatters
76 elements
Limited Time Offer – Don't Miss Out!

But, that's not all this week!  I also had the great honor of teaming up with Jo of JoCee Designs to bring you another fabulous $5 Grab Bag this week: Let's Play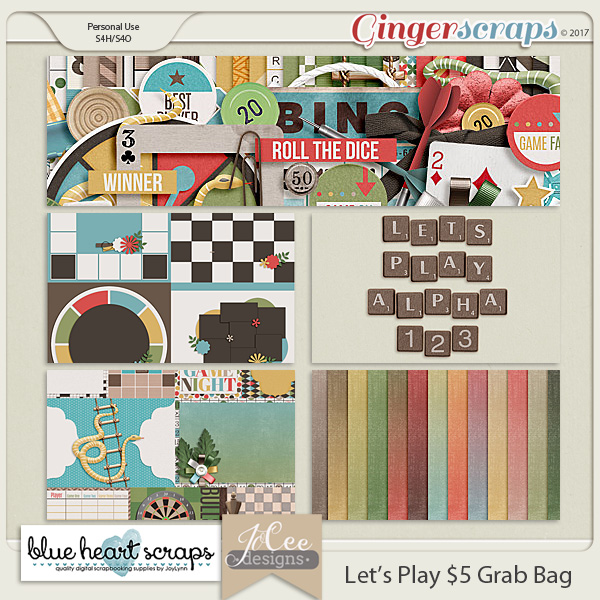 Let's Play $5 Grab Bag from Blue Heart Scraps & JoCee Designs
Who does not love a 'games night' when we gather around with friends and family and enjoy all the fun, and competitiveness, of a night of fun and games?
Compliment and create all your games night fun with this coordinating Grab Bag to keep the memories alive.
This bundle contains all five Let's Play products: the Ombre Papers, Journal Cards, Alpha, Templates (PSD, TIF, PNG, PAGE) and Kit which includes 9 basic papers, 27 patterned papers and 72 elements.
Limited Time Offer – Don't Miss Out!
And, check out this huge collection of FABULOUS layouts:

I have a gorgeous freebie for you, to coordinate with the Let's Play Grab Bag, courtesy of CT Member Kristal.
Click Here To Download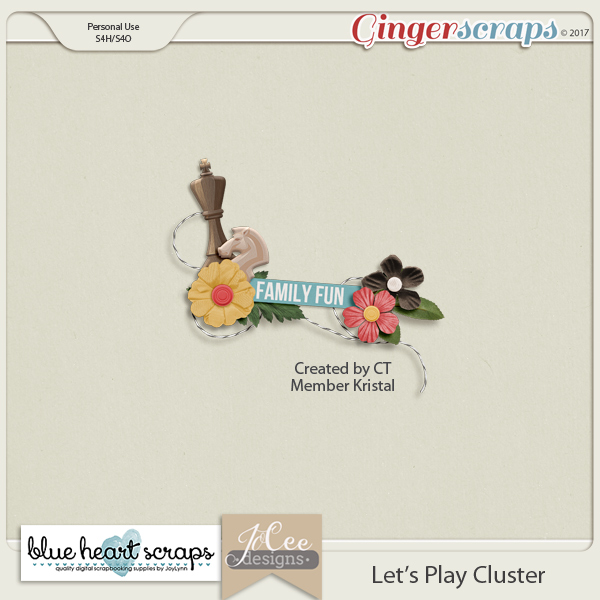 And, if you haven't joined us in the Blue Heart Scraps Facebook Fan Group, you need to do so soon!  Below is just a peek at some of the FABULOUS freebies I'll be sharing there over the next week!  You do NOT want to miss out, so join us today! 🙂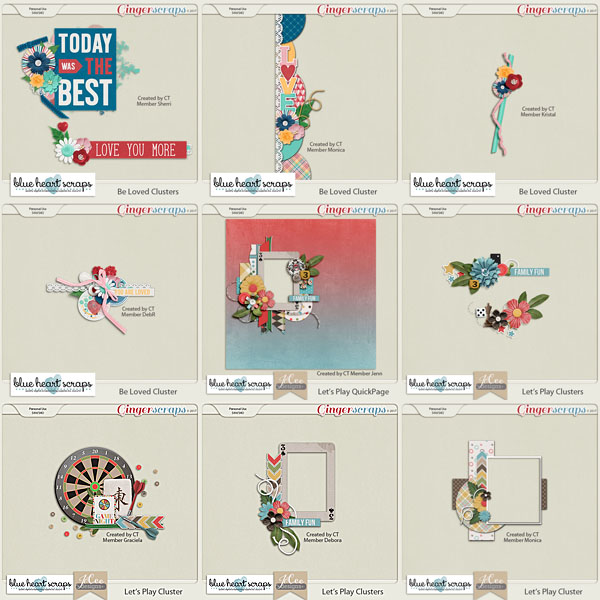 And, then be sure to sign up for JoCee Designs' Newsletter HERE and Facebook Fan Group HERE


Be Loved and Let's Play $5 Grab Bags and FREEBIES!!