It's Friday!  It's also the start of a new month, and that means a new GingerScraps Buffet — an opportunity to get a fantastic new set of coordinating products at fantastic prices, but the sale only runs through the 5th of each month, so don't miss out.  This month's buffet colors focused hard on the greens and purples, and that worked perfect with the newest addition to my "Be" series of goodies — Be Yourself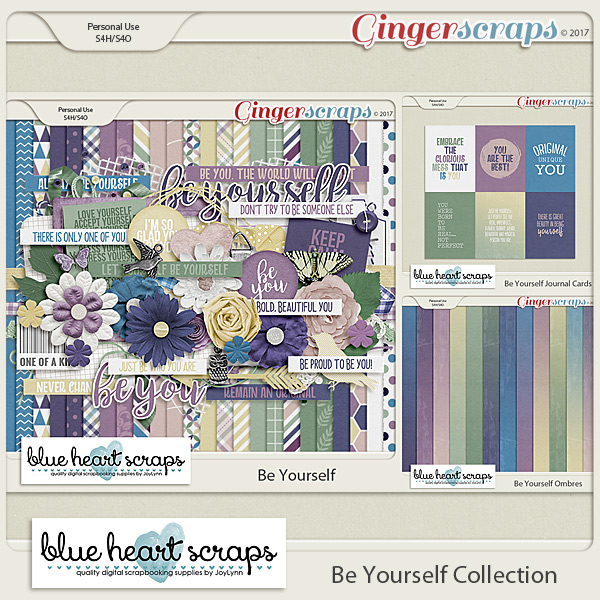 To be yourself in a world that is constantly trying to make you something else is the greatest accomplishment. – Ralph Waldo Emerson|
Celebrate the magnificence that is you with this new collection from Blue Heart Scraps, Be Yourself. Collection includes full kit (24 papers, 60 elements), 6 journal cards and 12 ombre inspired papers  Grab the bundle and save some money…or pick up the kit or individual pieces for 50% off!
Check out the GORGEOUS layouts created by my Creative Team members and a few of the GingerScraps GingerBread Girls:

So many gorgeous layouts!  I swear, I have some of the most talented, creative girls ever! <3
I also broke open both the Be Loved $5 Grab Bag and the Let's Play Collab $5 Grab Bag.  Though the fantastic initial deal isn't available anymore, the kit and add-on packs are on sale this week…or you can grab the bundles and save!
I'm hosting not one, but two monthly challenges at GingerScraps this month.  First, is the next installment in the A Year of Blessings Challenges for 2017.  This month, I'm providing you with a gorgeous mini kit to create a beautiful new layout with.  Visit the GingerScraps forums to download the freebie and play along with me!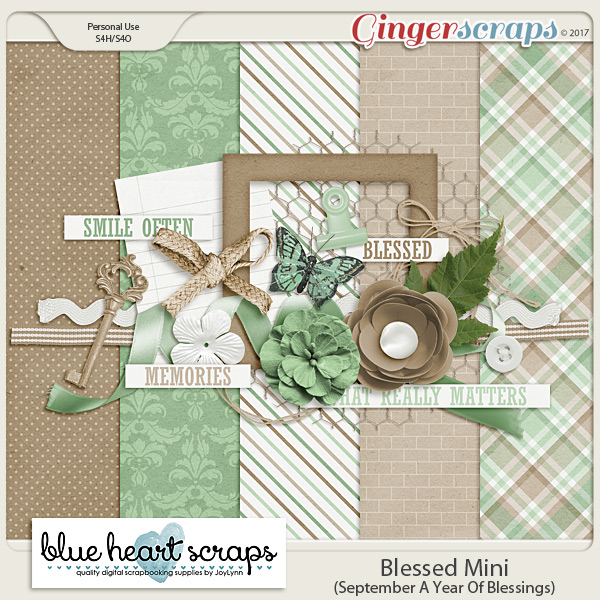 I'm also hosting the September Font Challenge, and I think I picked a fabulous one:

And, last but not least, a couple of gorgeous freebies created by my super talented CT Members.
A beautiful cluster created by Sandy with the Be Loved Collection:
Click Here To Download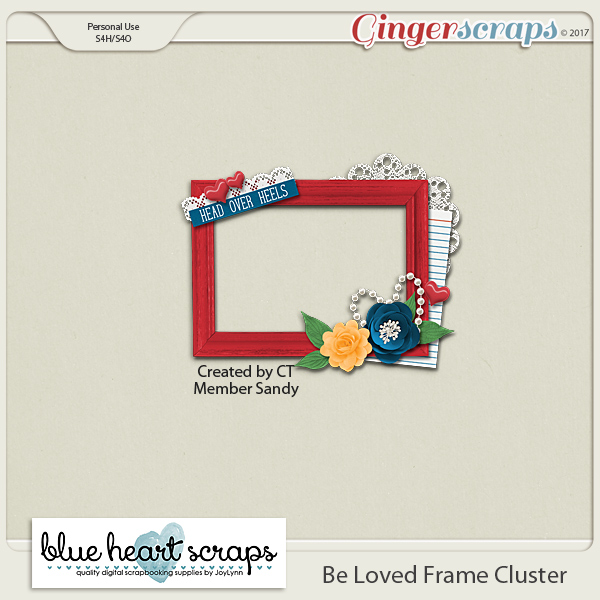 Plus, a set of gorgeous clusters created with this week's new release, Be Yourself, created by a fabulous guest CT member, Cindi
Download Here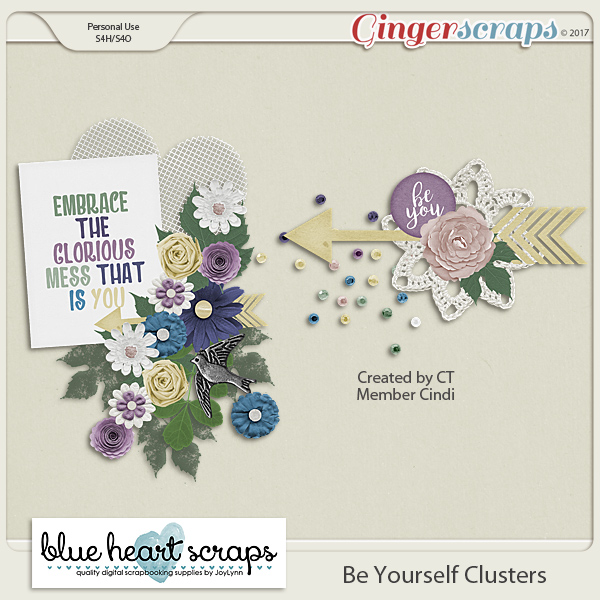 Be Yourself, New Challenges, and Freebies!