Today is the last day to take advantage of the GingerScraps Black Friday/Cyber Monday deals.  That means the 50% off storewide sale, as well as the three $5 Grab Bag deals I have end tonight — so don't miss out!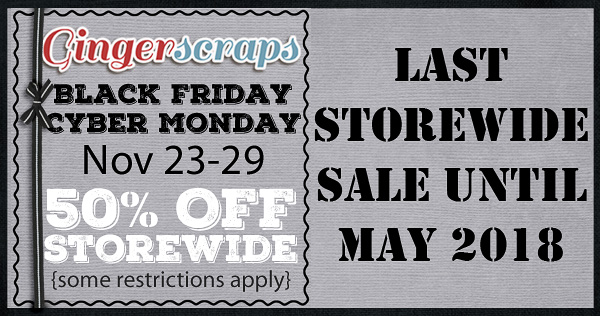 And a quick peek at the three $5 Grab Bags I have available:
First, a Build Your Own $5 Grab Bag — the perfect opportunity to stock up on several Blue Heart Scraps products for a great deal!  Pick any 5 of my products (bundles, collabs and grab bags excluded) for just 5 dollars – time to knock that wish list down a bit!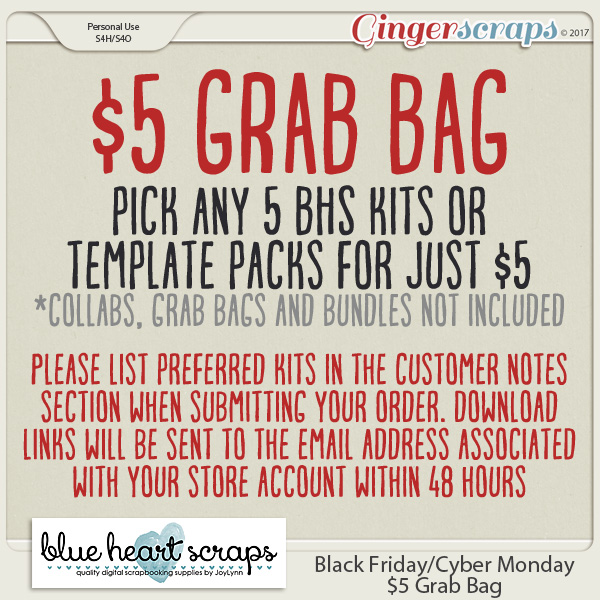 Be Happy is filled with bright colors and happy word strips, uplifting messages and joyful fun…and hopefully a small reminder that the happiness and brightness around me can help me focus on finding that in myself and my life. I want to see the happiness around me, and I hope this kit brings that to you, too!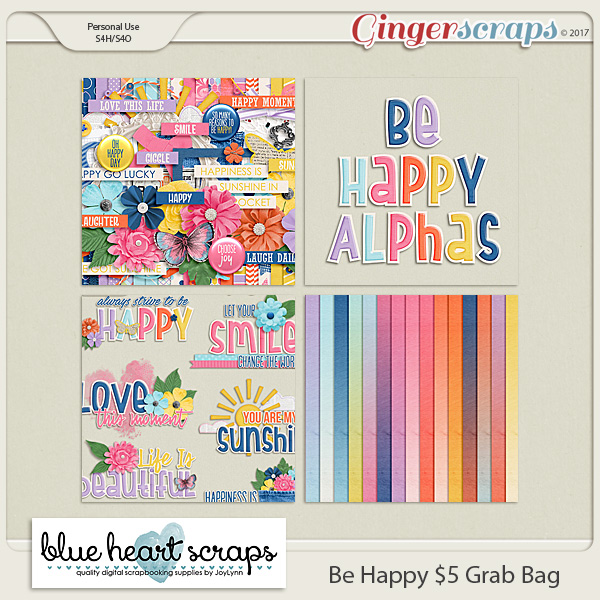 Some days, I manage to see the happiness that I seek so much. Other days? This wife/mom/woman is just DONE.  Done with being in charge, done with responsibilities, and done with being an adult.  For days like that, the Not Today Collab $5 Grab Bag is perfect!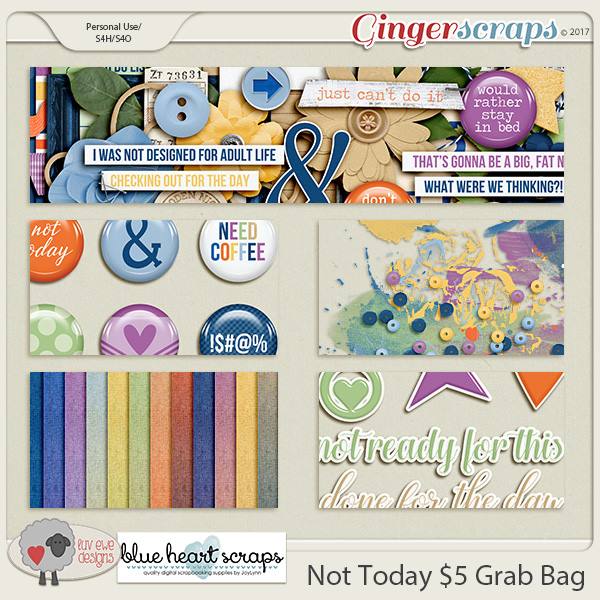 Also, a sneak peek of the kit I have releasing Friday (part of a collection for the December Buffet at GingerScraps).  If you would like to win a copy of this kit for FREE, visit the Blue Heart Scraps Facebook Fan Page and comment on the post with the picture below.  I'll let random.org pick a winner Friday morning!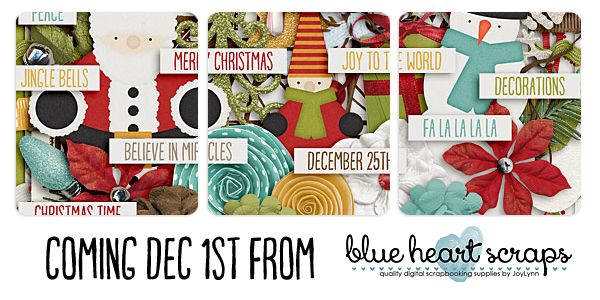 And, last but not least, a freebie made with love from a one of my fabulous CT members 🙂
Download Be Happy Border Cluster Here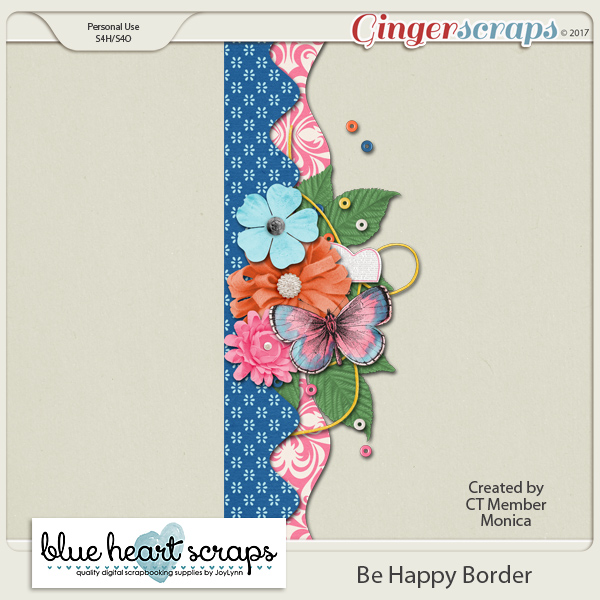 Black Friday/Cyber Monday Deals End Today!