I love template packs — I'm a visual person, and work so much better when I can "see" the final product in my head before I begin a task.  It's nice, sometimes, because it gives me a finish line to focus on and an overall goal to work towards.  (It's also not nice, sometimes, when my CT ladies suggest fabulous kit themes…but because I can't "see" what the kit would look like, I don't even know where to get started!)  And this week's new template pack is one of my favorites!  Cool, geometric shapes with fun layering and dedicated journaling space.  Love!
Block On Template Pack (with includes 4 layered templates in PSD, TIF and individual PNG file formats) is on sale now for just $2.80!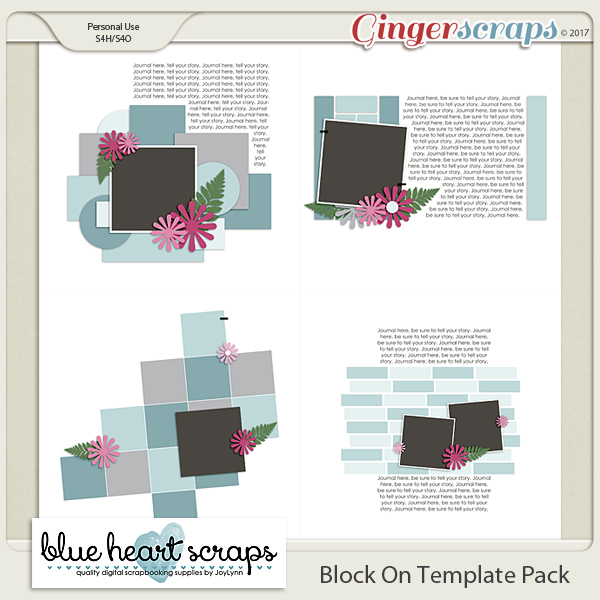 Check out these GORGEOUS Creative Team layouts:

Have you picked up a copy of the February Book Club choice? Hurry, we'll start reading next week!