Welcome to May!  I have so much goodness coming to you this month, I can barely contain the excitement!
I'm in the Designer Spotlight this month at GingerScraps, and that means lots of goodies for you!  Not only am I bringing you a FABULOUS free download kit (available in small downloads each day on the GingerScraps Blog), but if you "Like" the GingerScraps Facebook Page, you'll find 2 exclusive freebies there this month from yours truly (the first freebie should be uploaded early this month, the second one mid-month).  Here's a sneak peek of the Daily Download kit for this month: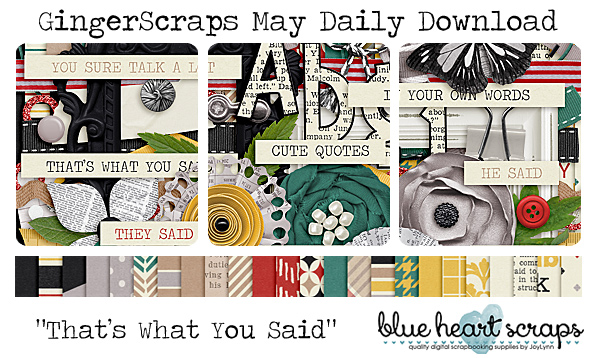 Want even MORE freebies?!  I've got you covered!  Join me in the Blue Heart Scraps Facebook Fan Group for 4 exclusive freebies, one each Monday, all month long (coordinating with this month's Daily Download kit)!
Plus, what's a Designer Spotlight without a SALE?!  Save 40% (even MORE during iNSD celebrations!) off my GingerScraps Store ALL MONTH LONG!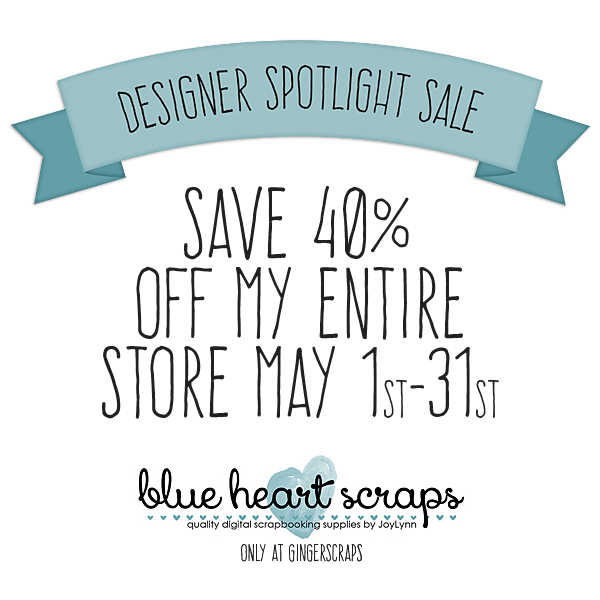 Now, the first of the month always means a new GingerScraps Buffet — an all you can eat (or, well, scrap!) smorgasbord of gorgeous new scrapping goodies!  For this month's buffet, I stepped out of my normal designing comfort box and created something vintage/heritage inspired (or about as close as I can).  My fantastic team of talented scrappers sure seemed to enjoy the break from my designing norm — hopefully YOU do, as well!
Timeless is available as a full kit (for $2 through May 5th) or as individual element or paper packs (each just $1 through May 5th)
Check out some of GORGEOUS layouts created with the new Timeless collection:

The first of the month also means a new I Dare You Challenge in the BHS Fan Group.  Below is a preview of the template I'm challenging you to use for a chance to win free money to my store!  For all details, and a link to download, join me in the fan group!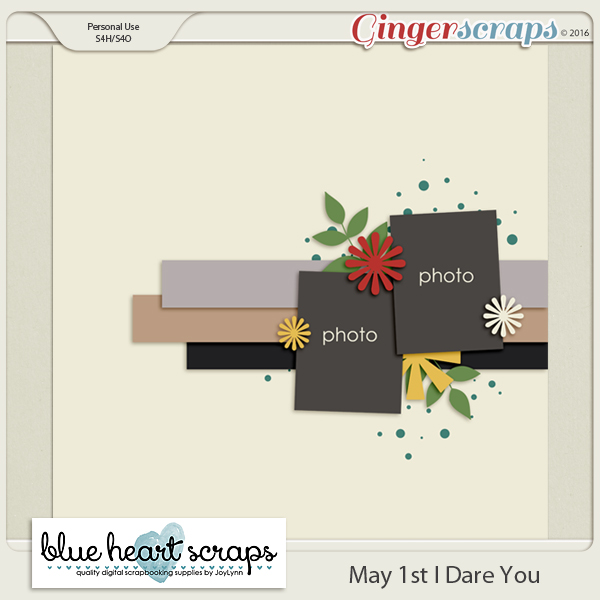 Buffet, Challenge, Sale & Freebies Galore!