Ugh for running behind this week.  but, man…it has already been one more week, and it's only Tuesday!
I do have things to be thankful for – like today's new release, Carefree Days.  I fell in love with the color scheme the moment I saw it.  it had such a light, airy, carefree feel to it – and that's certainly where I tried to go with it.  I love how it turned out, and hope all of you do, too.
The perfect kit for those carefree, happy-go-lucky layouts designed to capture the magic of everyday moments. Kit comes packed with 15 papers (6 plain, 9 patterned) and 60+ elements for your scrapping pleasure.
Carefree Days is now available for sale at all three of my current locations:
Brownie Scraps                      Digital Scrap Cafe                      Scrapable
Some gorgeous layouts created by my incredibly talented creative team gals: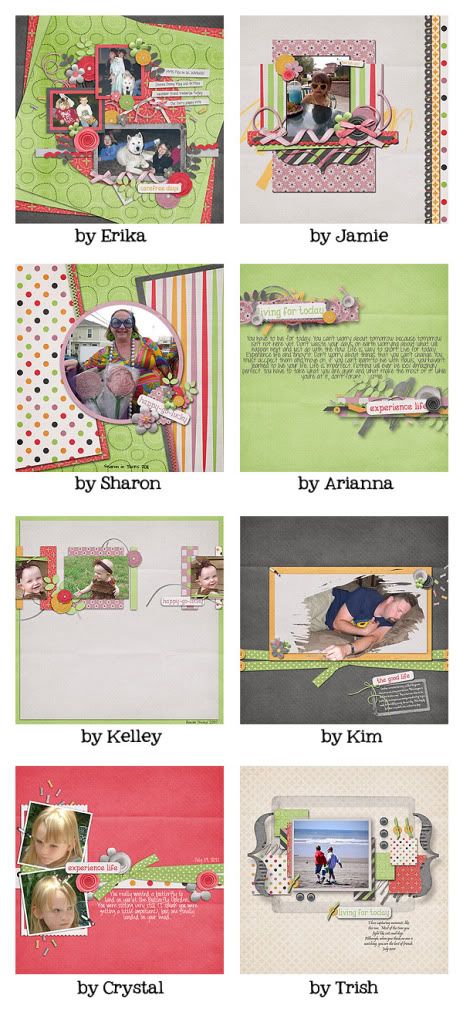 Thanks so much to those who commented on Sunday's Sneak Peek post, hoping to win a free copy of this kit.
I've decided instead of picking just one winner – I'll pick all three of you! 🙂  Be on the lookout for an email from me soon with the coupon code to pick up your copy of Carefree Days for free!
And, last but not least, a clippie freebie to coordinate with today's new release.
Freebie comes in both PNG and PSD formats for your convenience.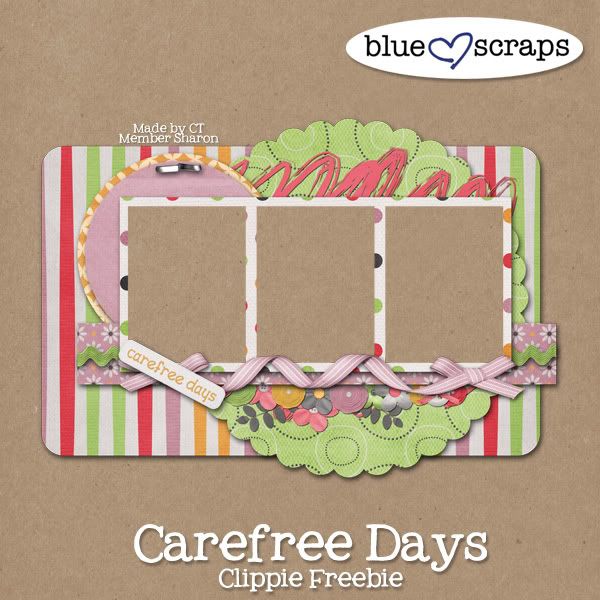 Carefree Days, Winner & Freebie!