I'm so excited about my first GingerScraps Buffet! And what an incredible month to get started, eh? This month's "Who-Village" Buffet is such a fun theme – and the products provided by all of the designers here? GORGEOUS! I've got 2 goodies for you this month – an element and paper pack. And like the rest of this month's buffet, they're just $1 for the 5 days. What a deal!
Plus! To help me celebrate the Grand Opening of my store at GingerScraps, my store is on sale for 30% off all month long! It's like Christmas all December long, eh?!
So , go…shop…scrap…enjoy!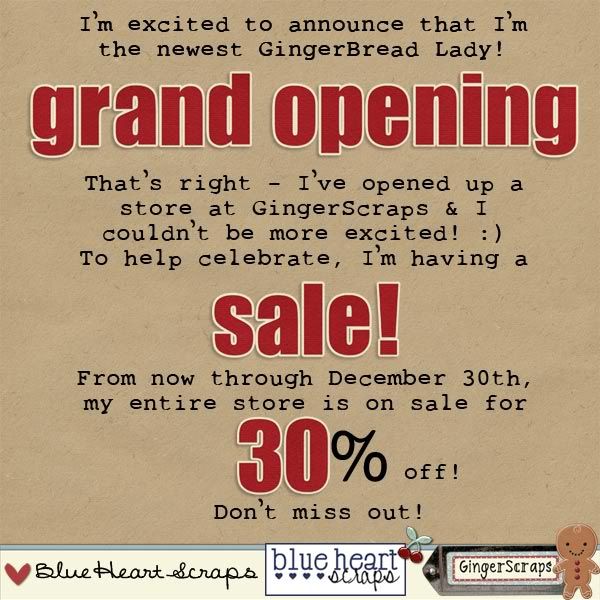 December Buffet at Ginger Scraps!