HAPPY NEW YEAR!! Let us ring in 2016 with some lovely designs from Blue Heart Scraps. Today, we have 2 collections to show you. As it is the 1st of the month, it is time for the buffet. Also, there is a new grab bag up! Since there is a lot to show you, we are going to jump right into it.
Brrr: Bundle Pack
Brrr: Bundle Pack from Blue Heart Scraps to coordinate with the January 2016 Buffet.
Bundle Pack includes:
8 plain and 8 polka dot papers
16 patterned papers
5 winter themed word art pieces
full alpha in 4 colors (uppercase, lowercase, numbers & some punctuation)
2 layered templates (layered PSD, TIF and individual PNG formats)
48 elements, including:
bird, bow, 2 buttons, 7 flowers, 2 frames, 2 hats, 2 leaves, 2 mittens, mug, 4 ribbons, ribbon piece, ribbon fold, 2 snowflakes, snowman, sprig, 2 stitches, 3 strings, Hello Winter word art, and 12 word strips
BUY THE BUNDLE AND SAVE | You can also buy each piece via the Buffet
Here is this lovely collection in action. JoyLynn's creative team is a talented one and they knocked this collection out of the park.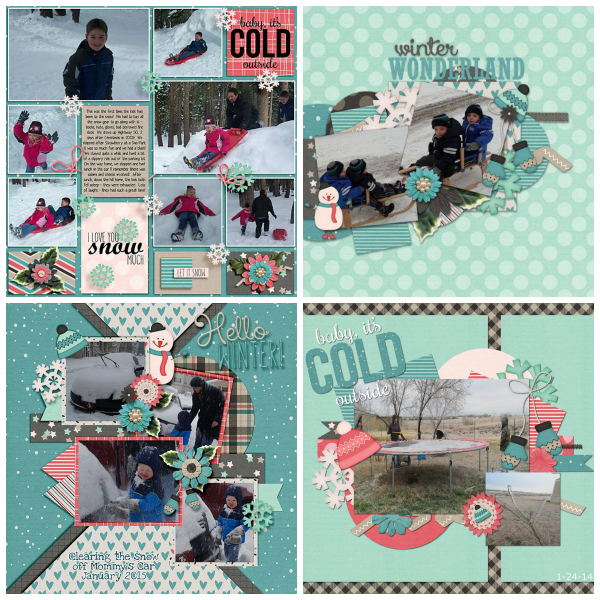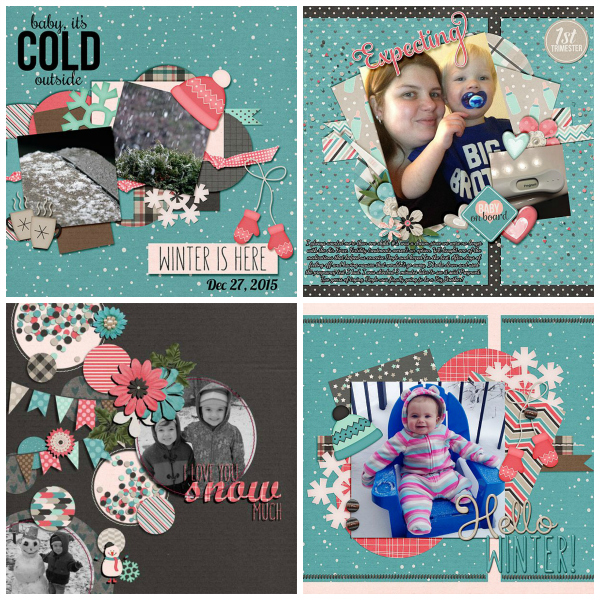 ---
Determined To Try $5 Grab Bag by Blue Heart Scraps!
This amazing Grab Bag is available for $5.00 for a limited time only and contains:
16 plain and creased papers (8 plain, 8 creased)
alpha (uppercase, lowercase, numbers & some punctuation)
8 journal cards
6 word quote stamps (PNG and ABR file)
55 word bits
57 elements, including:
and sign, beads, border, 2 bows, butterfly, 2 buttons, chevron strip, clip, doily, 6 flowers, 2 frames, grunge overlay, heart, 3 leaves, 5 tiny flowers, note paper, 5 ribbons, 2 ricrac, scatter, staples, 3 stars, stitches, 3 strings, swirl, tape piece, and 9 word strips
THIS IS AN UNREPEATABLE OFFER, SO GRAB A BARGAIN NOW!


Happy 2016 & Happy scrapping!
Determined To Try $5 Grab Bag & The Buffet