Tomorrow is Digital Scrapbooking Day, but GingerScraps is starting the celebrations early, and bringing you a ton of great new releases and sales that you do not want to miss out on!  Before I get into the fabulous new goodies I have for you this weekend, let's take a peek at the sales, specials, games and challenges happening at GingerScraps throughout the next week:
I have a few new releases this week.  First up is a fabulous $5 template collab grab bag with Dear Friends Designs, Miss Fish Templates and Tinci Designs.  With rich autumn colors in mind, we are excited to bring you the Autumn $5 Template Grab Bag.  Four template packs (available in PSD, TIF, PNG and PAGE files!) for just $5!
Then, I teamed up with Jenn of Luv Ewe Designs again to bring you this spectacular $5 Grab Bag, Leaf It To Me.  Pumpkins, Apples, Falling Leaves — the joy of Autumn is here in all of its beautiful splendor.  Scrap all of your rich autumn memories and adventures with this gorgeous new $5 collab grab bag!
I also have a fabulous new bundle in my Be Collection Series — Be The Best $5 Grab Bag.  Celebrate the awesomeoness of being the best version of yourself with this fabulous new bundle!
Been eyeing a few of my kits, but haven't had a chance to snag them yet?  Now is the perfect time with this A-MAZ-ING DSD 10 for $10 Grab Bag! That's right — 10 kits for just $10!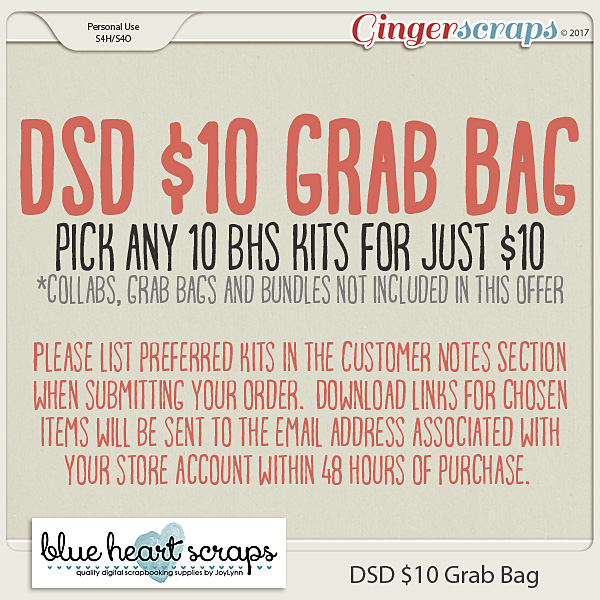 And, if all that wasn't enough?! Spend $10 in my store between now and Oct 12th, and I'll send you a brand new FREE kit!  A scrapbook kit about scrapbooking — the perfect combination! 🙂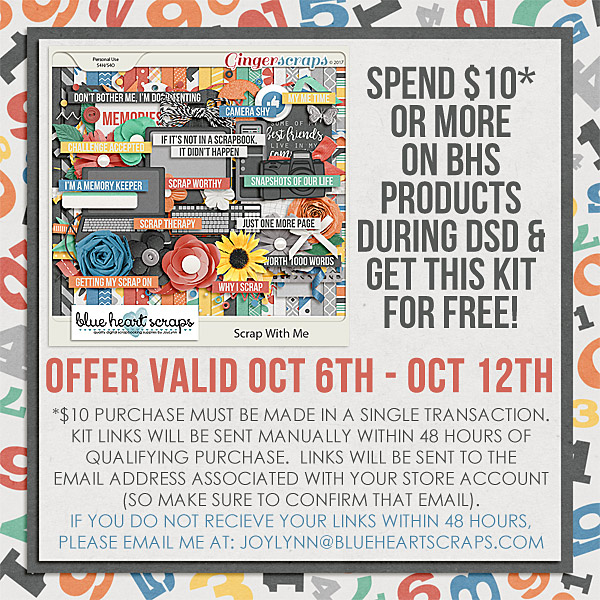 *whew!* That was a LOT…but I'm not done, yet!  First, let's take a peek at some of the GORGEOUS layouts from my Creative Team with this week's fantastic  new releases:

The GingerScraps designers are proud to bring you a fabulous new Facebook Hop — lots of fabulous pocket-scrapping related goodies (templates, alphas, and journal cards) to coordinate with the new Free With $20 Purchase Mega Collab Bundle, Feelin' Flannel.  You can download my free template on my Blue Heart Scraps Fan Page (it will be found under the Facebook Exclusive Tab on the left hand side)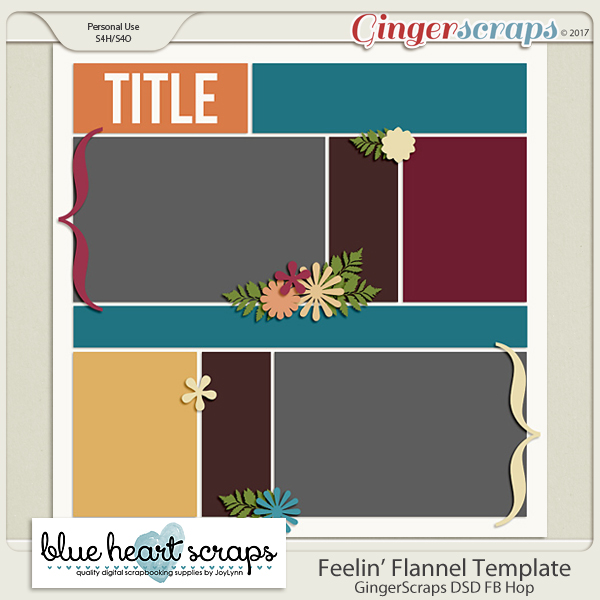 And, because I'm feeling extra giving today, another fantastic quick page freebie created by Creative Team member Kristen using the Be The Best $5 Grab Bag, and one of my templates from the Autumn $5 Template Collab Grab Bag.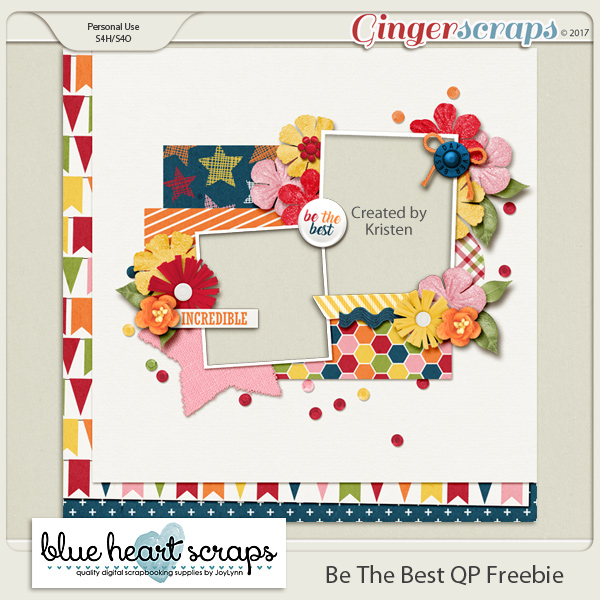 DSD 2017 Celebrations & Freebies!