*taps microphone*
Hello? Is this thing on? 🙂  It feels like it's been ages since I had something new to show you…and it has.  I took a nice little break over the summer/early fall time and spent some much needed time with my family.  It was great for my soul, and my family, but I missed designing!  I'm back now, just in time for the fun Digital Scrapbooking Day weekend festivities, and I'm excited to show you several new products I've been working on!  First, though, in celebration of DSD, let me tell you about the wonderful sale, promotions, and activities going on at GIngerScraps: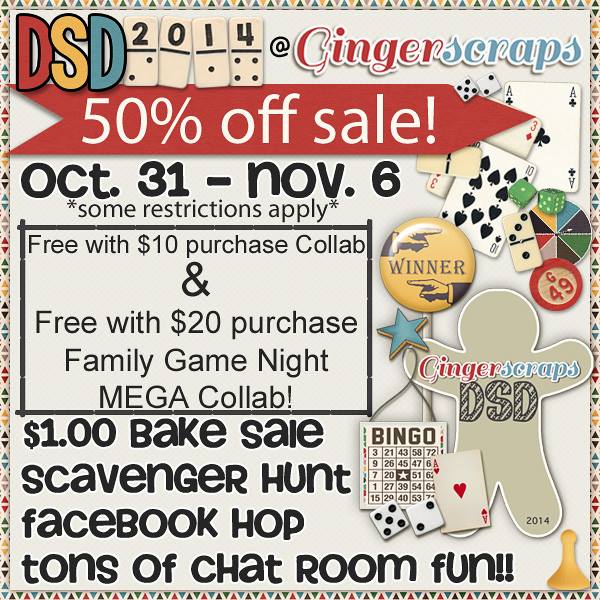 That's right, there's not just one, but two, Free With Purchase kits you can earn!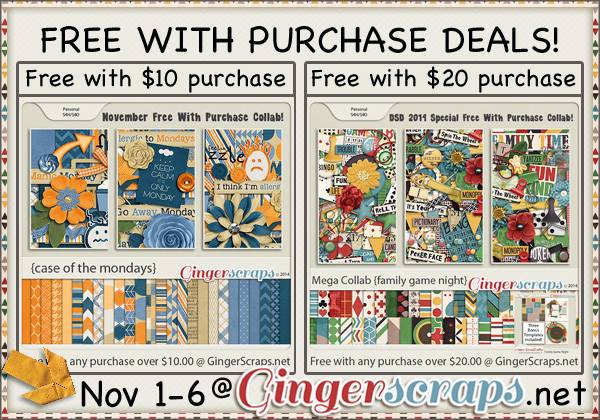 And, we're doing a fun Facebook Hop to coordinate with the Family Game Night Mega Collab (free with $20 purchase).  My portion, seen below, can be downloaded on the Blue Heart Scraps Facebook Page under the DSD Facebook Hop tab!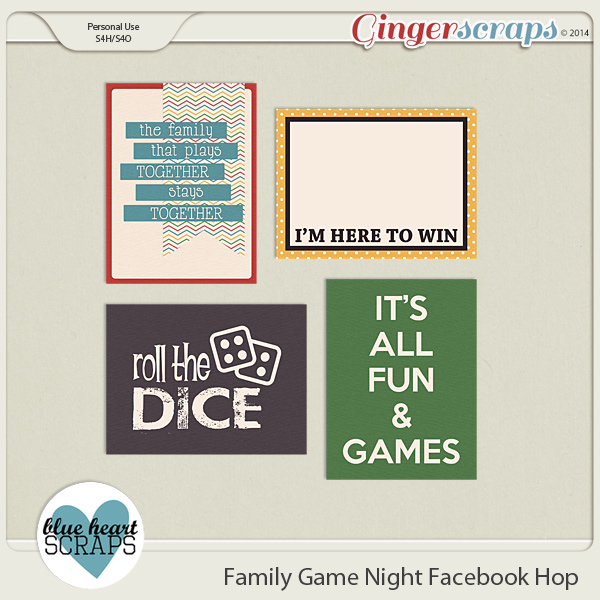 Ginger has started the $1 Bake Sale fun a little early this go round!  I have 3 full size kits included in this month's Bake Sale…and until November 6th, you can grab them all for just $1 EACH!
Be You  –  Fresh and Clean  –  Let's Get Reel
$1 Bake Sale , Freebie, & More!