Happy November!
The new year will be upon us soon, and as I begin to think about a new year full of designs and products and excitements galore, I think it's time I took a few minutes and centered myself around what YOU, the customers and fans are looking for!  Below is a quick little survey asking for opinions on both paid products, freebies, and your overall thoughts and preferences.  I tried to keep it relatively quick and easy, but, if you'd like to go more in depth on a question, or have anything else you'd like to talk to me about, you're more than welcome to email me ANY time (you can reply directly to this newsletter, or email at joylynn@blueheartscraps.com)
Click below to take the survey: https://surveyplanet.com/581253e682404f6268963c60
Thanks for taking the time to give me YOUR thoughts!
As always, a new month means a new selection of gorgeous buffet products at GingerScraps, and this month's colors just screamed fall!  Celebrate the rich blessings of fall with this gorgeous new kit.  Created using the rich, earthy colors from the November 2016 Buffet, this kit is sure to put you in the thankful mood.  Kit includes 18 beautifully textured papers and 52 elements…and as always, the buffet items are 50% off through the 5th of the month! 🙂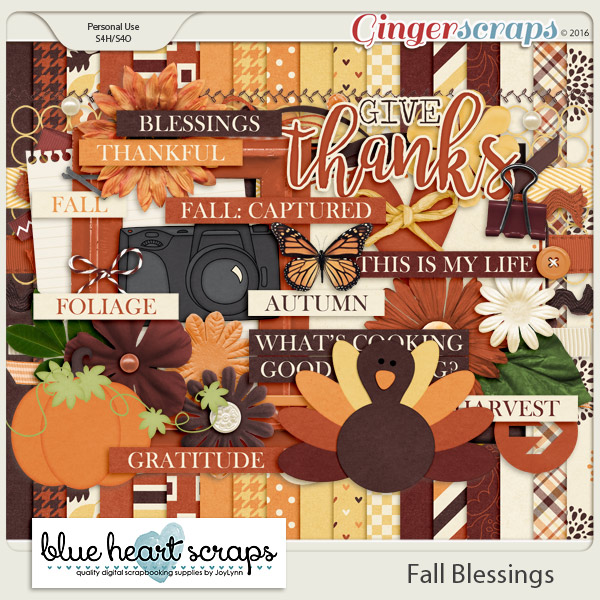 Check out some of the gorgeous layouts created by my CT with this month's buffet kit: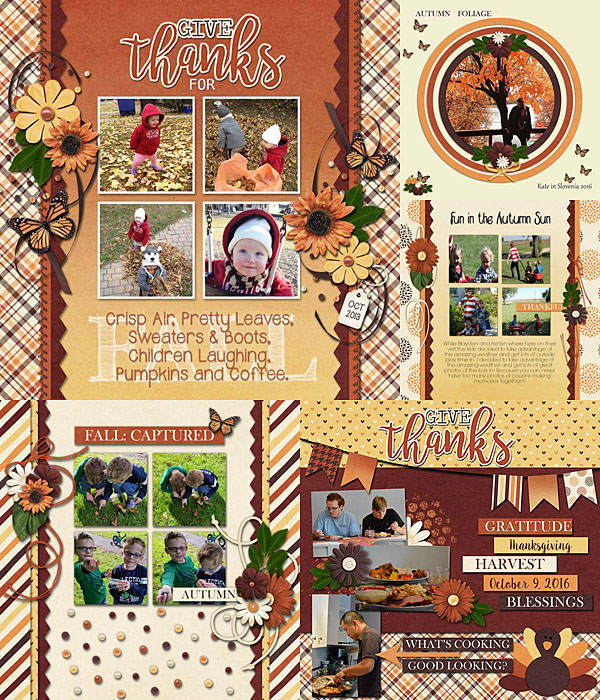 Are you a part of the Blue Heart Scraps Facebook Fan Group?
If not, now's a perfect time to join!  It's the perfect place for fans of Blue Heart Scraps designs –
chat, share layouts and inspiration, follow sales and giveaways, and enjoy exclusive freebies!
Here's a sneak peek at the freebie that awaits you….and it coordinates with Fall Blessings!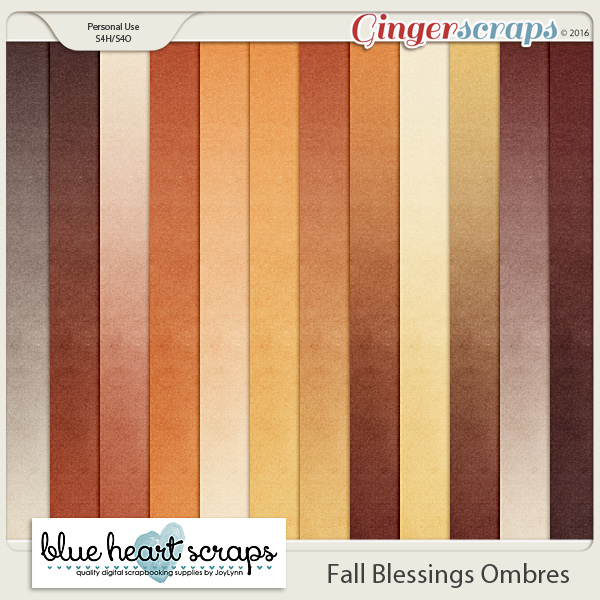 Plus, I'm hosting the first Template Challenge of November in the GingerScraps forums.
Simply click the image below to visit the forum post where you can download the freebie
and join along!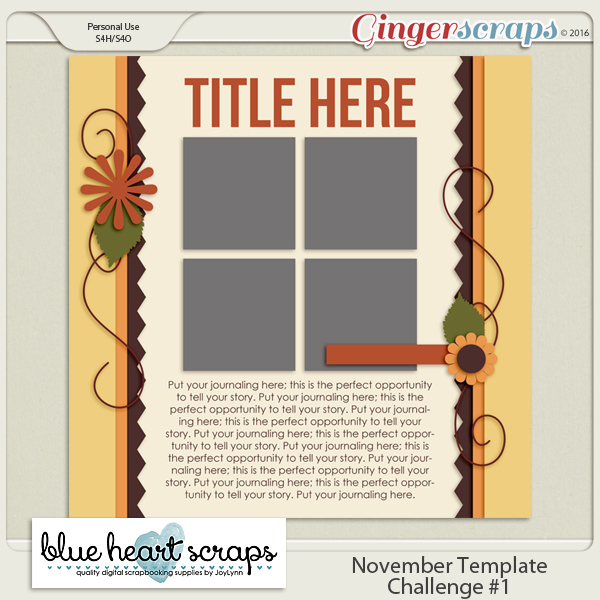 Fall Blessings, Freebie & Template Challenge!