Happy August! The year is flying by faster than I'm prepared for. My boys start back to school tomorrow (too! soon!), so today is "Stuff In All The Fun Things" day in our house.
With a new month comes a new GingerScraps Buffet, and this month, I have three fabulous new template packs to show you.  As part of the monthly Buffet Sale, all three template packs are on sale for just ONE DOLLAR EACH August 1st through 5th! 🙂
What's New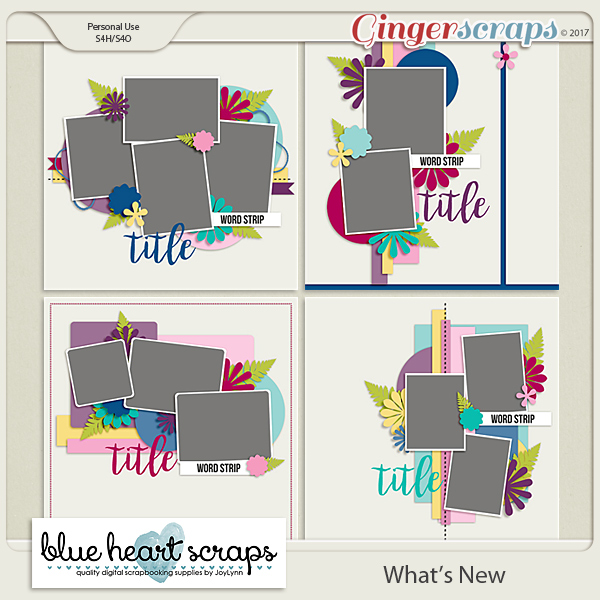 Some pocket scrapping type templates, some focused on journaling (with editable journaling spots!) and general templates…I have a little bit of all of it.
And, for my Artisan fans, a quick note: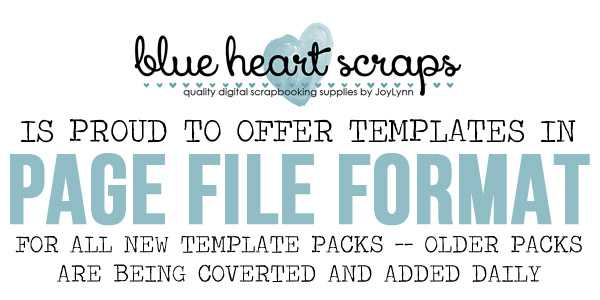 Yup, that's right!  All of my newer template packs now have PAGE file formats available for download.  Not all of my older template packs have been converted, yet…but we're working through them all as fast as we can! 🙂
Check out some of the positively gorgeous layouts created by my incredibly talented Creative Team ladies:

It's also a Tuesday, which means the $2 Tuesday sales are on at GingerScraps, and I have two fabulous goodies on sale this week: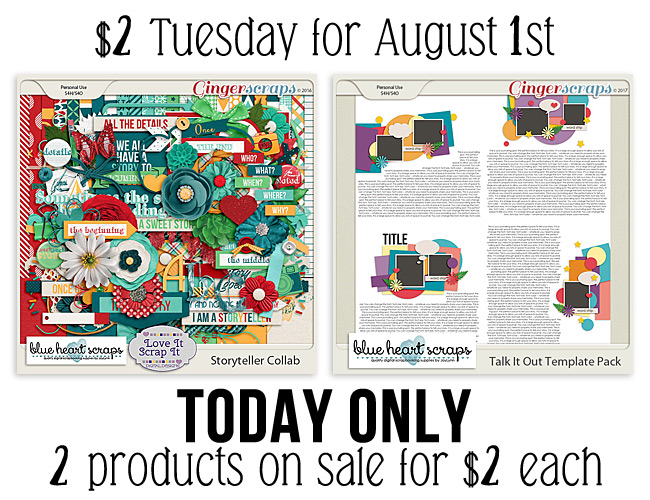 First is a gorgeous collab with Love It Scrap It.  There's something to be said about the storytellers of our lives. To be able to pass from generation to generation the smallest of details allows those listening (or reading) to imagine in full color. As scrapbookers, many times we are those storytellers so this collab between Blue Heart Scraps and Love it Scrap it will allow you to preserve all your stories for generations to come.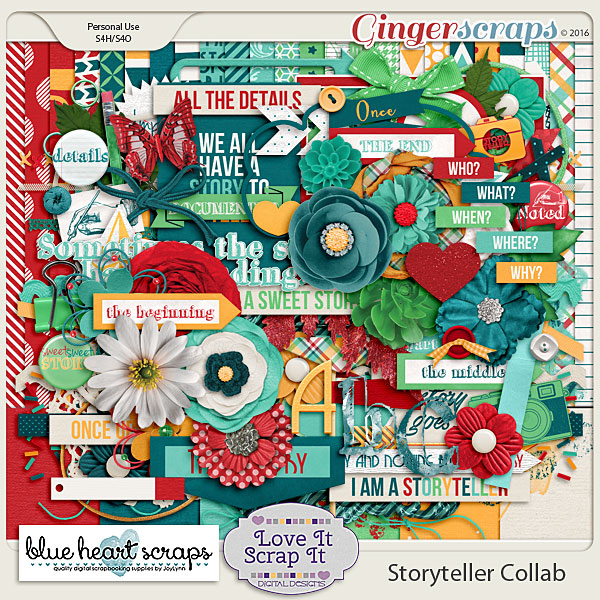 And what goes better with a collab all about telling your story?  A set of template packs that are all about the journaling!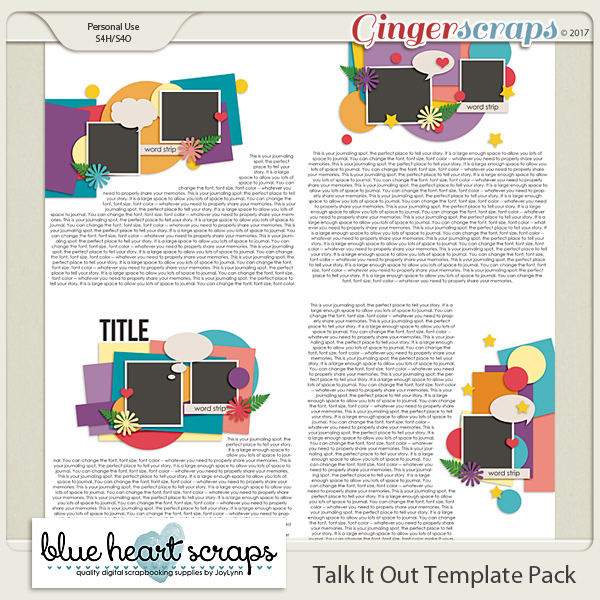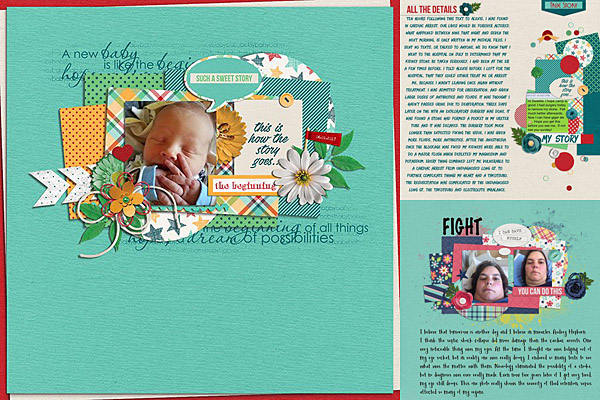 Everyone at GingerScraps was sad to see Rachel of Seatrout Scraps leave. She's an incredibly sweet and talented lady!
I have the honor of taking over her A Year of Blessings monthly challenge in the GingerScraps forum.  For the month of August, I have a fabulous template freebie for you to use to create a beautiful new layout: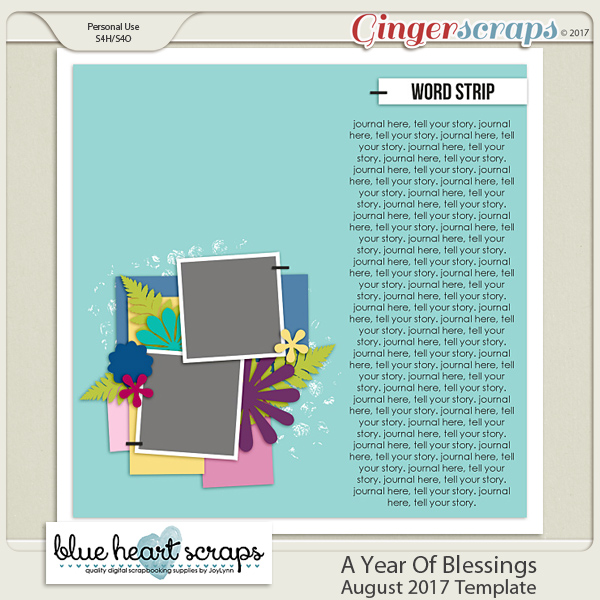 *whew*  That's a LOT of goodness above, eh?  If you've made it this far, you deserve a treat! 😉
One of my fabulous creative team members, LoriB, created this gorgeous cluster using my latest release, With The Girls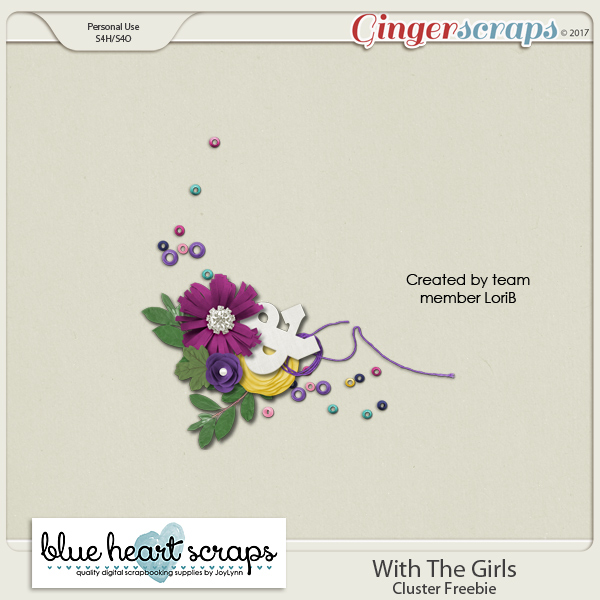 And!  What's better than one freebie? TWO!  Visit the Blue Heart Scraps Fan Page to pick up this freebie below: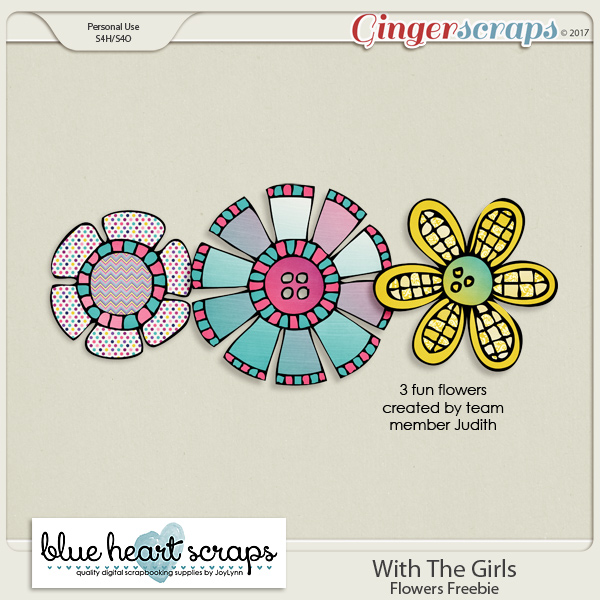 And, I'll see you back here Friday for a super fun bundle…here's a little sneak peek of what's coming: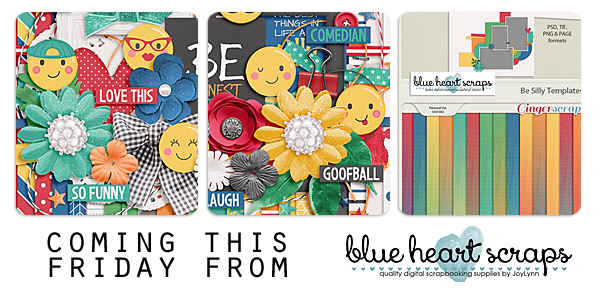 GingerScraps Buffet, $2 Tuesday and Freebies!