It's hard to believe another month is over and done with!  I have SO much to share with you this month…might as well jump in head first! 🙂  Each month, GingerScraps offers a gorgeous Free With Purchase Grab Bag, available for FREE to all customers with a purchase of at least $10 to the store.  This month?  I get the pleasure of hosting that Free With Purchase Grab Bag, and I am SO excited about what's waiting for you!!! 🙂
A sneak peek of the goodies that could be YOURS for just a $10 purchase: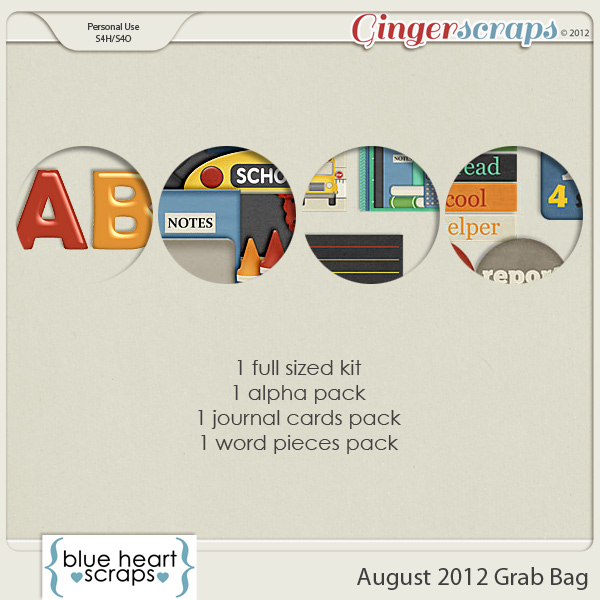 And even better?  Make that $10 purchase in the Blue Heart Scraps store?  And you can earn an additional, coordinating paper pack for free! 🙂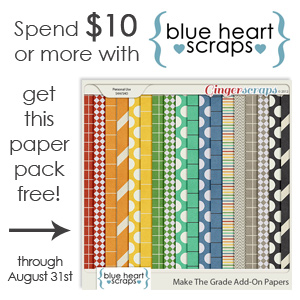 With a new month comes a new GingerScraps Buffet AND a new $1 Bake Sale. So maybe time flying has a plus side?! 🙂  For the August Buffet, we're pulling out our sporty side and letting it shine.  The Go Team! Buffet is sure to bring any and all of your sports related pictures and stories up to gold MVP status!  For my portions, I focused on Baseball and TaeKwonDo, two sports my family knows quite a bit about, thanks to our adorable little boys!
A few gorgeous layouts using my Baseball Go Team! portions: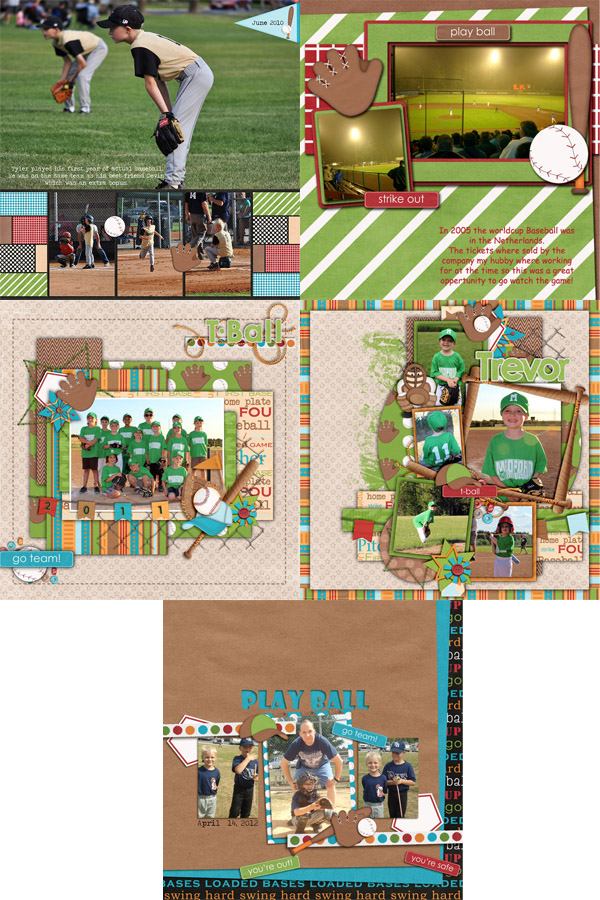 But, wait…don't run off too fast, I have MORE exciting news to share!  Because it's the first of the month, it's also Bake Sale time at GingerScraps!  That means TONS of great goodies for just $1 a piece — can't beat that kind of deal! 🙂
Here's my selection of $1 Bake Sale items this month:

Man, with all of those gorgeous goodies, it should be easy to earn the free $10 Grab Bag & Coordinating Paper Pack, right? 🙂  Happy Shopping!!! 😀
Go Team! August Grab Bag and $1 Bake Sale