I hope those who celebrated had an incredibly fantastic Thanksgiving yesterday!  I was blessed to spend some wonderful time with my family, my mom, and my sister and her family.  In true post-Thanksgiving tradition, this weekend will be spent decorating for Christmas and spending far more money than we need to…but tis the season, right? 🙂
In honor of Black Friday, the GingerScraps store (including my store) is on sale, with special special deals:


I have a fun new collab releasing this week with Tricia of Seoul 2 Soul Scraps.  Don't leave pets out in the cold this holiday season, share the beauty of Christmas with your 4 legged friends. The Holiday Tails Collab from Blue Heart Scraps and Seoul 2 Soul Scraps is perfect for scrapping your pet's holiday season.  Kit includes 1 full alpha (uppercase, lowercase, numbers and some punctuation), 26 Papers and 60+ Elements.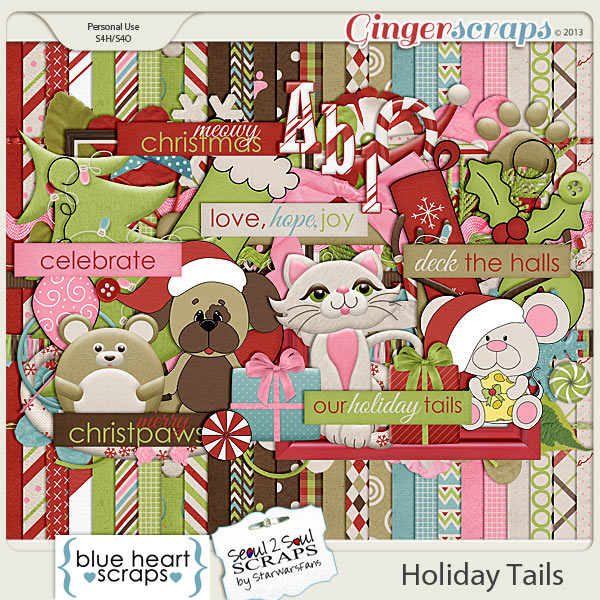 Also available are a coordinating Journal Cards and Paper Stackers: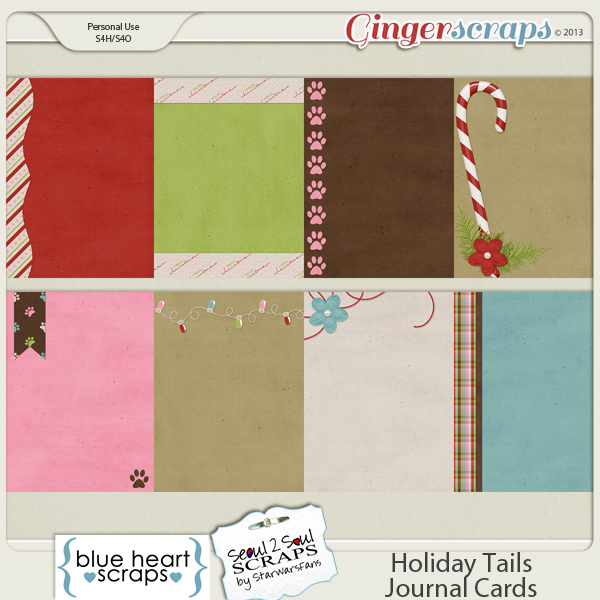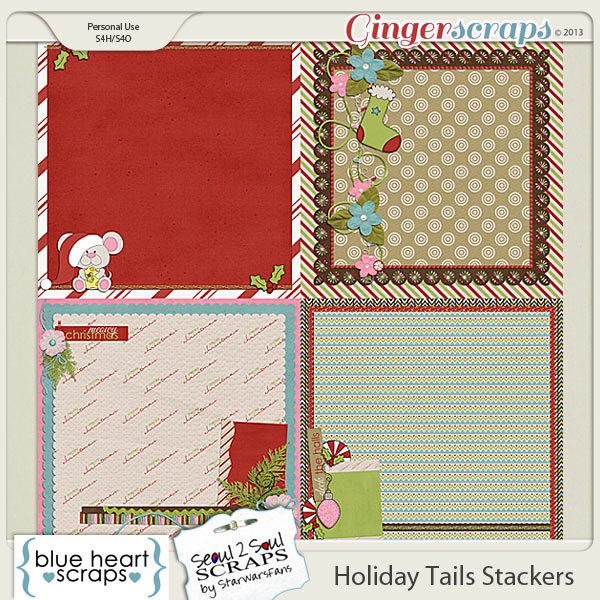 Check out these gorgeous layouts using Holiday Tails:

Holiday Tails & Black Friday Deals!