Happy Friday, and welcome to the start of iNSD celebrations at GingerScraps!  Here's a quick run down of all I have going on this next week: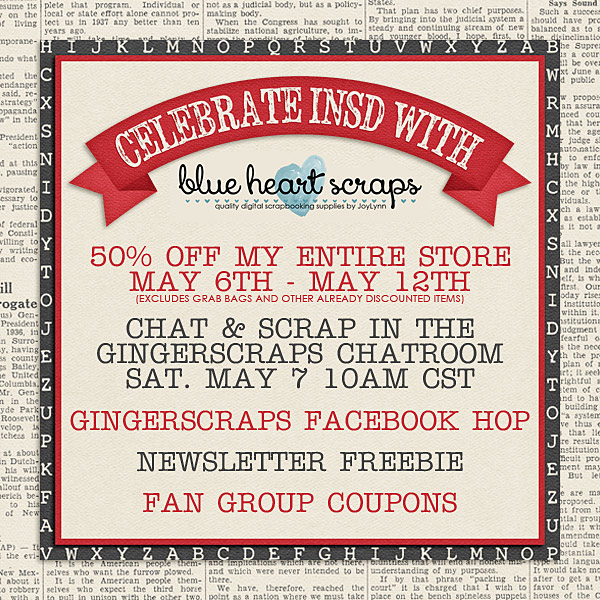 And, then I'll just skip right to the new goodies this week…because there are LOTS! 😀
This week I have 4, that's right, FOUR $5 Grab Bags releasing!
Due to the insane number of things to show you this week, I'm going to skip previewing individual bundle packs.  But! Full previews can be found in the store for all grab bags, and images are linked! 🙂
First up, a theme after my own book-loving heart: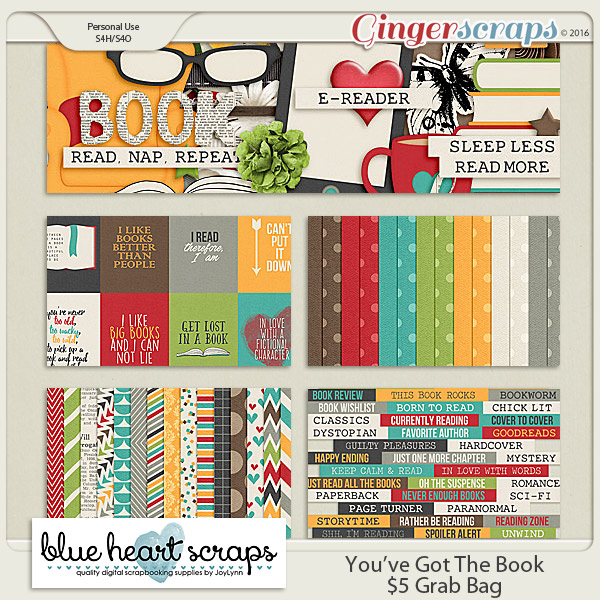 Second is a collab with Rachel of Seatrout Scraps that's sure to put a smile on your face and some happiness in your layouts!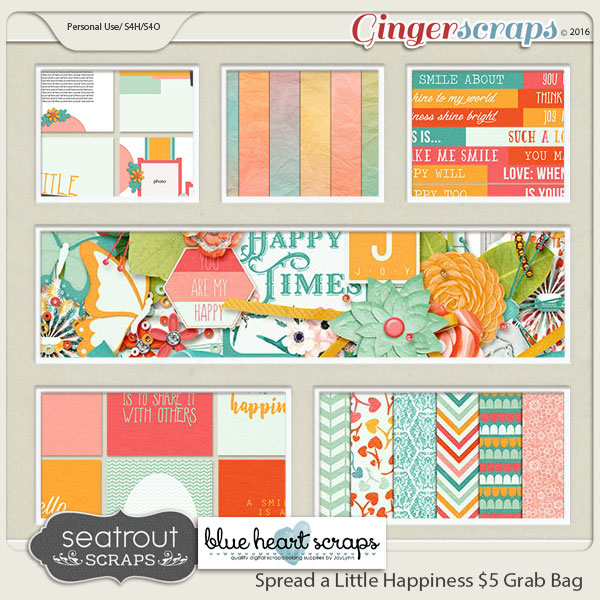 There's a collab grab bag with Jennifer of Luv Ewe Designs that's perfect for the little boys – or little girls – in your life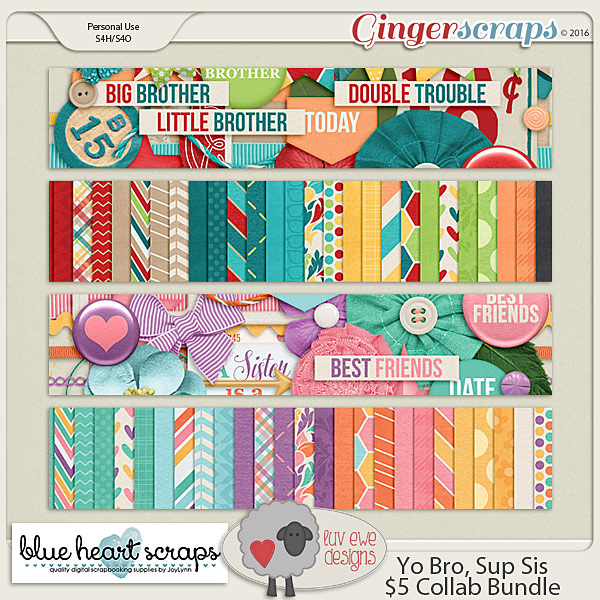 And, I have a perfectly timed Mother's Day collab with Kiana of Love It Scrap It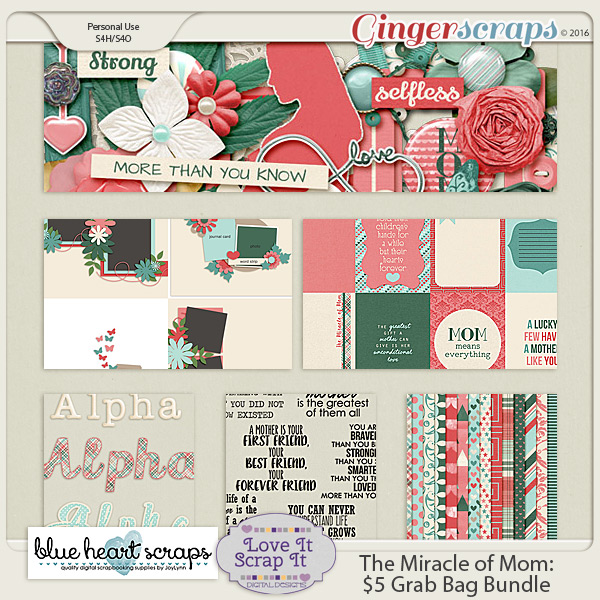 Still not enough goodies at great prices for you?!  I've got a phenomenal 5-for-$5 Build Your Own Grab Bag Option in the store.  Any 5 kit and or packs from My GingerScraps Store (bundles, collabs and grab bags excluded) for just $5!  Can't beat a deal like that!!!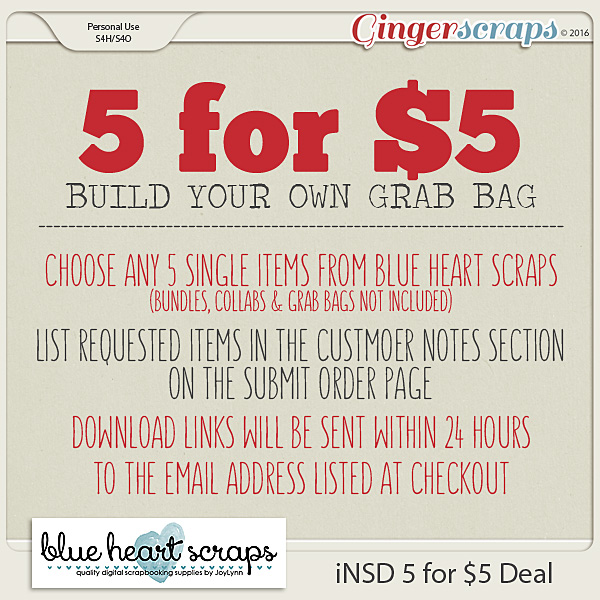 My Creative Team completely knocked these bundles out of the park, completing nearly 60 layouts for me this past week or two.  Don't worry, I'm not going to share them all with you (though, I could, because they're all just that awesome!!!) — but you have to see at least SOME of the gorgeous work they've all created! 😀

Now, before you run to the GingerScraps store to buy ALL. THE. PRETTY. THINGS., be sure to check out the Blue Heart Scraps Facebook Page for a fun freebie as part of the GingerScraps 2016 iNSD Facebook Hop!  Here's what you can download from me, before traveling down the rest of the list: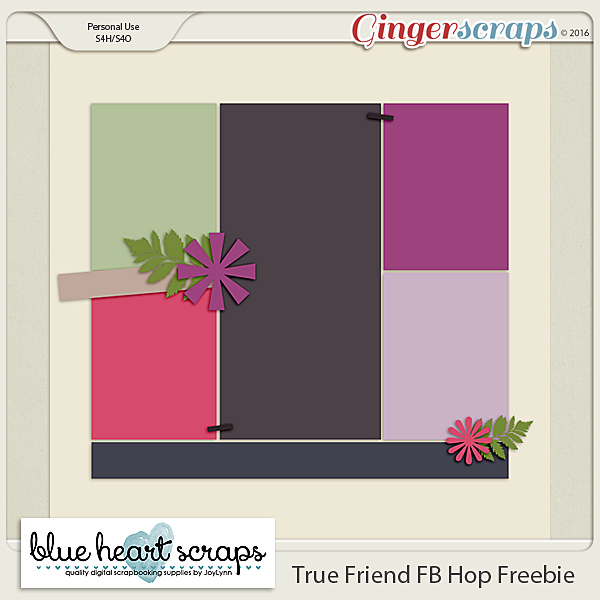 And, don't forget, I'll be in the GingerScraps chatroom Saturday morning at 10am CST for a fun speed scrap & chat (don't worry, I'll give you time to complete your layout!).  Would LOVE to see you there! 🙂
iNSD Celebration & Goodies Galore!