It's the start of the January Bake Sale at GingerScraps — that means I have 3 great products,
Count The Ways, Love Story, and With A Little Help From My Friends on sale for just $1 each!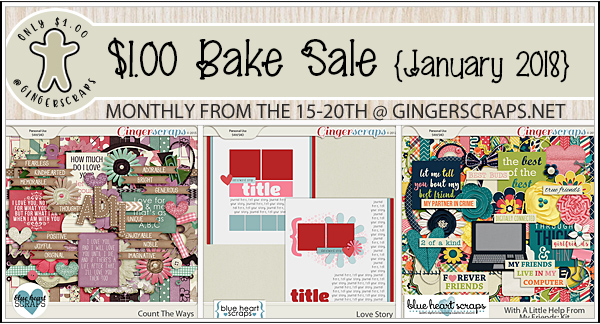 How much do you love the people pictured in your scrapbook pages? Let us Count The Ways, and name them one by one. Count The Ways is a beautiful kit by Blue Heart Scraps, perfect for showing our thankfulness for those who make our heart complete.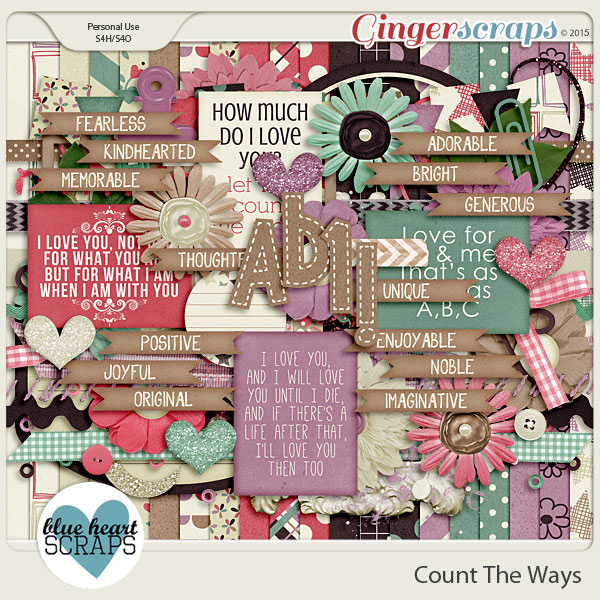 Love Story Templates contains two beautiful love-centered 12×12 templates, saved as layered PSD & TIF file, individual PNG and PAGE file formats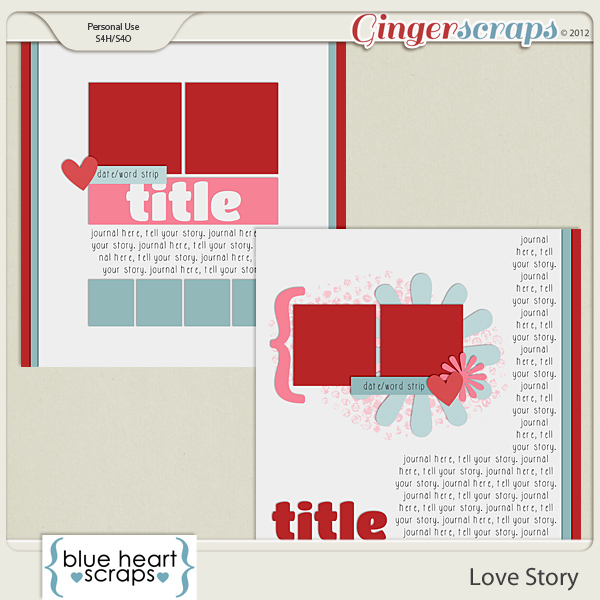 And, last but not least, With A Little Help From My Friends – for those friendships, near and far, that make life a whole lot better!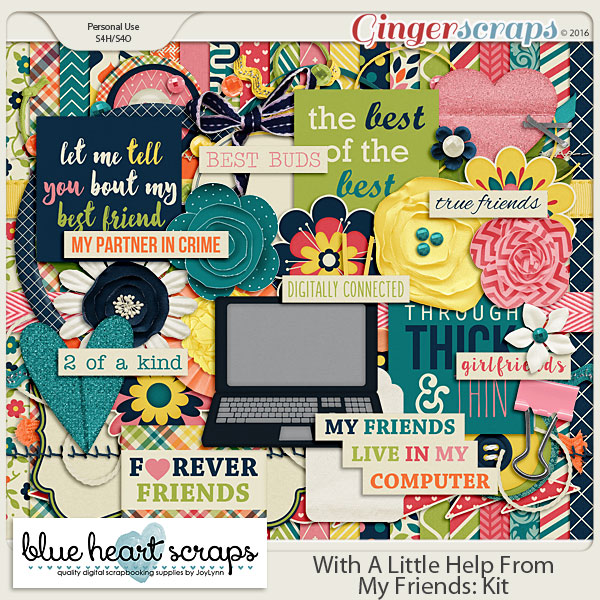 That $1 sales prices is only good through the 20th of January, though, so don't miss out!
January's $1 Bake Sale at GingerScraps