It's Bake Sale Time at GingerScraps, and that means another round of fabulous goodies on sale for just $1 each…but only for 5 days, so don't miss out!
Let's take a peek at the goodies I have on sale for you this month: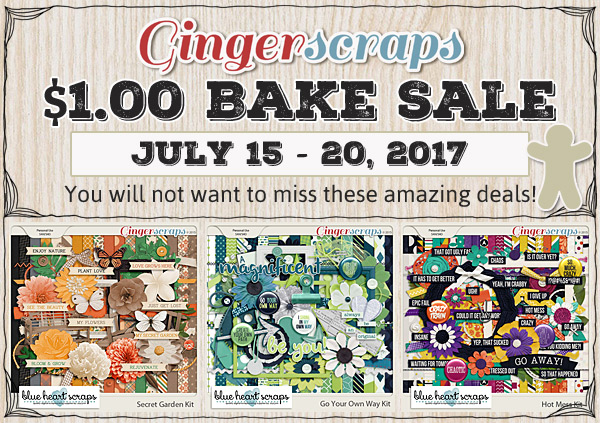 Secret Garden is the perfect opportunity to scrap the beauty of nature: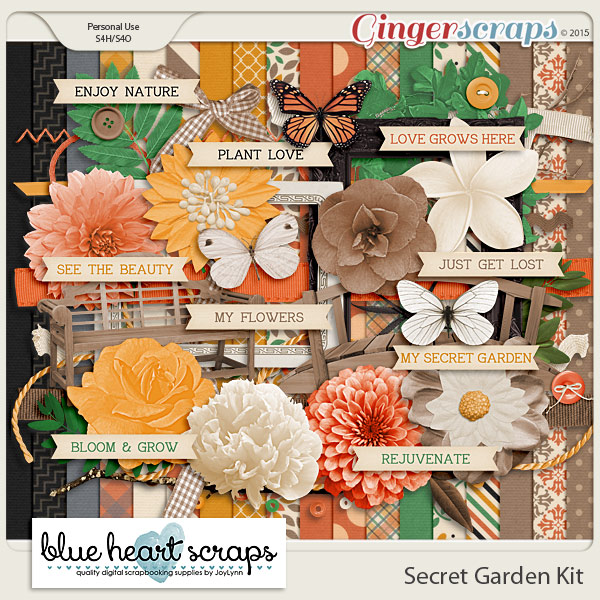 Go Your Own Way celebrates the little men in our lives, and what makes them special.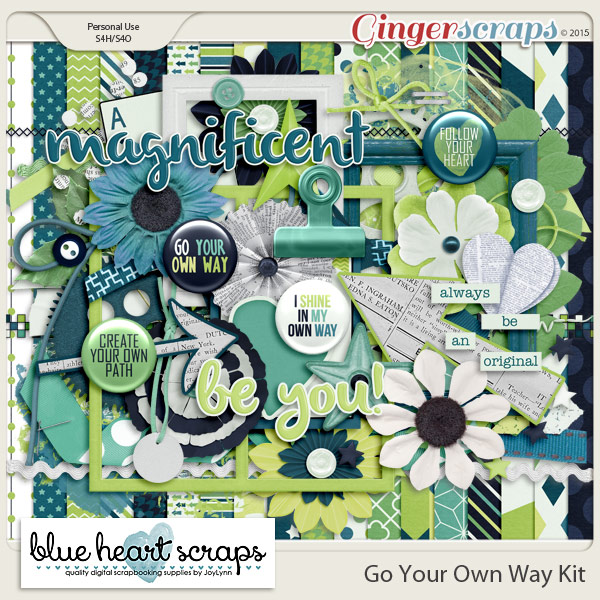 Hot Mess, filled with vibrant colors and lots of great word bits, celebrates those crazy moments and days when chaos and insanity are your very best friends!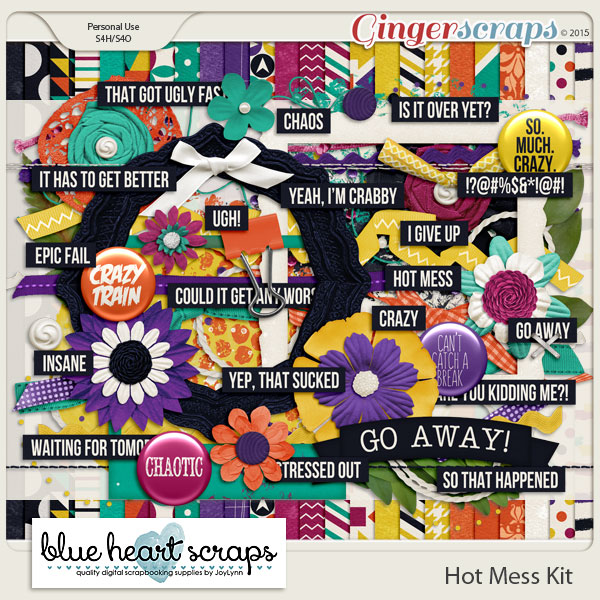 Check out some of the gorgeous layouts created with these products: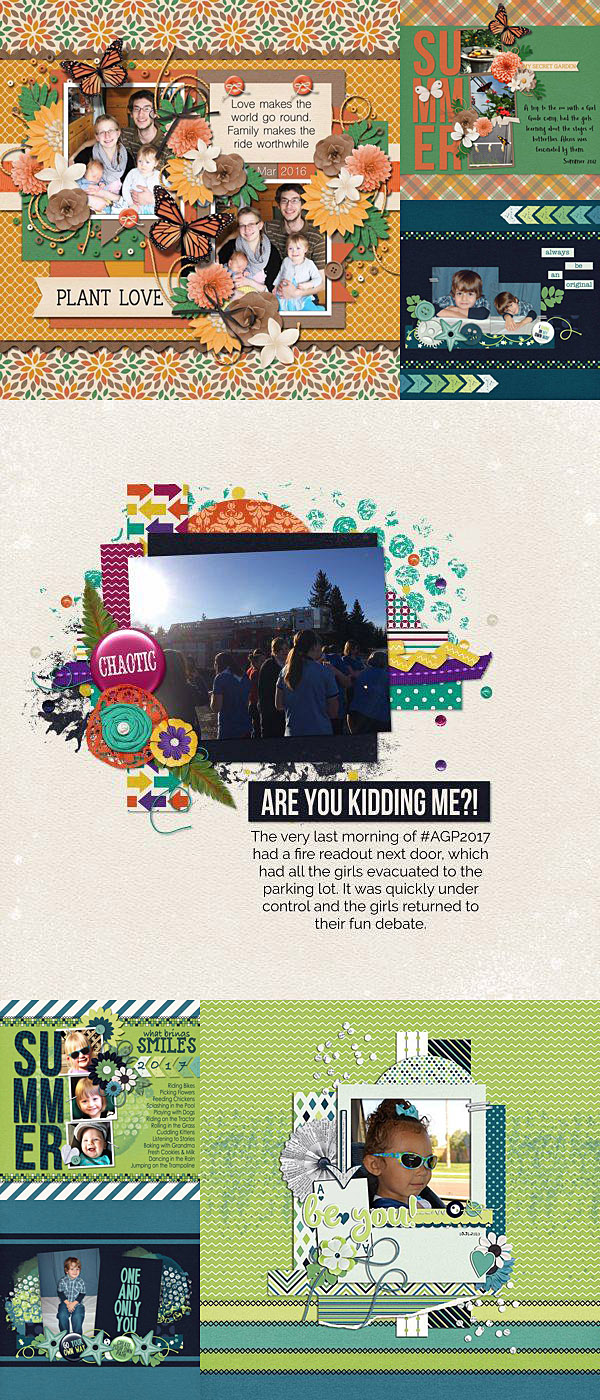 And if those three great kits are fabulously low prices wasn't enough reason to celebrate? Creative Team Member Carla has created an adorable word art cluster, to coordinate with Go Your Own Way, that's sure to make you smile!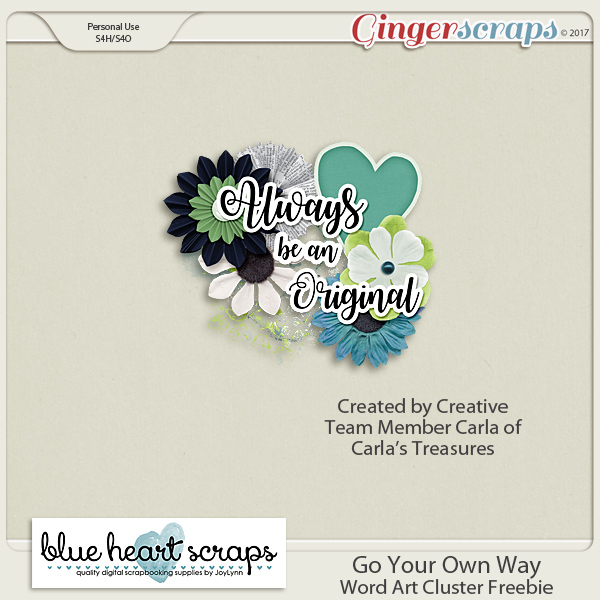 July Bake Sake & Freebie!