The 15th of each month means a new GingerScraps Bake Sale.  Five days of fantastic kits and products on sale for just $1 each!  This month I have 2 great kits and a wonderful template pack included in the sale.  Don't miss out on these wonderful prices!
Java Junkie: Addicted to coffee? Not quite yourself until you've had that first cup of joe in the morning? You're not alone! Java Junkie celebrates the beautiful roasted smell and warm soothing taste of your favorite cup of coffee.
Building Blocks Vol. 1: Building Blocks Vol. 1 Template Pack – Includes 4 12×12 inch layered templates. Each template provided in PSD, TIF, and individual PNG files.
Two of a Kind: Anyone can be a father, but it takes someone special to be a daddy. Honor those special men with Two Of A Kind – the perfect "Daddy and Me" mini kit.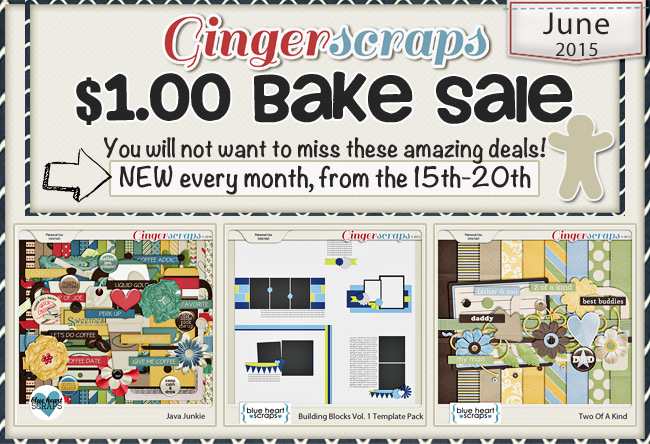 June $1 Bake Sale at GingerScraps!