Today's 'new' release was actually a prior grab bag release so be sure to check your stash before purchasing Live Life in Color. The gorgeous, bright color palette is so much fun and is perfect for scrapping all the happy moments of your life. You'll love the beautiful assortment of flowers and word bits as well as a full complement of basics for your scrapping pleasure. Let's have a look at the various pieces of the Live Life in Color collection. The individual pieces of the collection are 30% off for the first week.
Kit
Alpha
Pocket Cards
Templates
or, if you prefer, you can purchase the Collection at 42% off for your best savings
Let's have a look at some beautiful inspiration from the creative team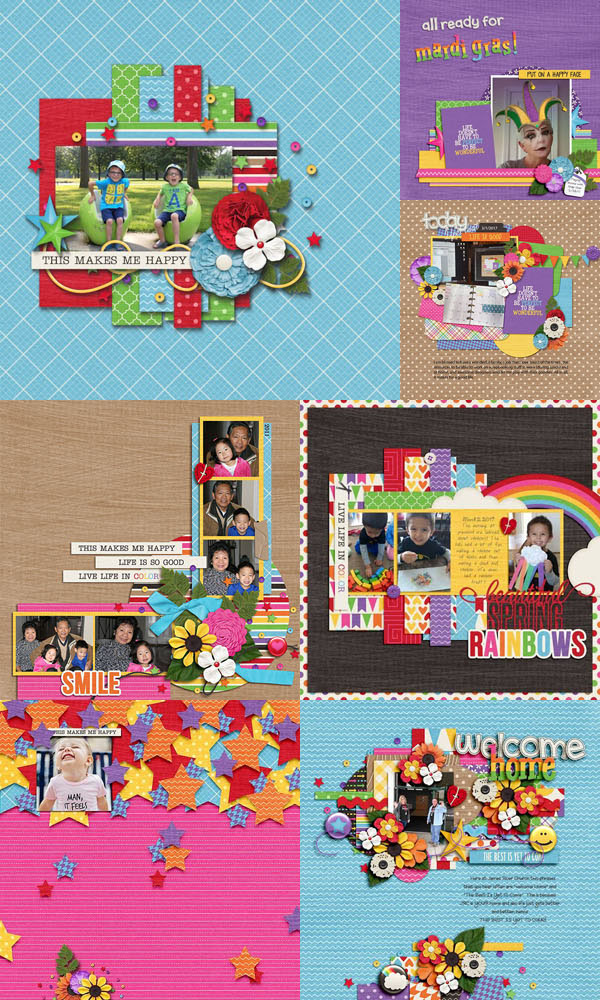 Before I go, I'd like to invite you to join JoyLynn and the team in the GingerScraps forum for the Mini Kit Challenge. This month JoyLynn is providing a sweet mini kit and all you have to do is scrap a page using the mini.
Look at the great kit that you can earn for completing 10 challenges
And don't forget about joining us for the Hey Good Bookin' – GingerScraps Book Club (spoiler – you'll love this book)
Hope we'll be seeing YOU around the forum!!