When new release Fridays and the beginning of a new month happen together?  Wonderfulness can be found packed into the aisles at the GingerScraps store AND this post!  And, this month, there's a magical feel to it all.  Why is that, you ask?  For the June Buffet, the GingerScraps designers dove into our imaginations, letting the magical world of fairy tales inspire beautiful new creations. 🙂  The June Buffet, Once Upon A Time is sure to guarantee magical layouts!
For my portion of the buffet this month, I've got a slew of new products, full of fairytale goodness — and they're all on sale for just $1 each through the 5th of June!



A few gorgeous CT Layouts with the June Buffet Goodies: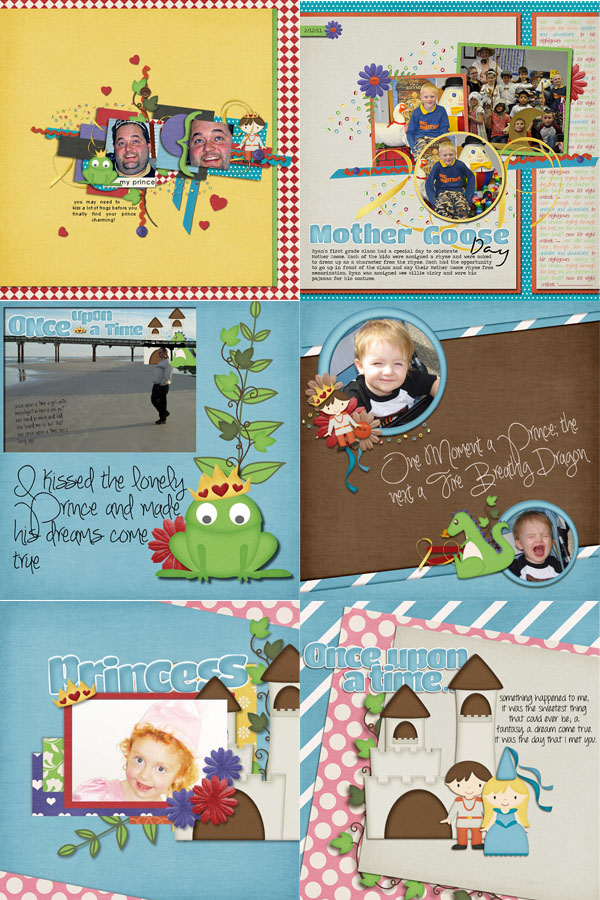 Plus, it's Friday…and that means new release day (oh, how I love new release day!) 🙂  My new release for this week may look familiar to some of you.  It was the May Daily Download at GingerScraps…but in case you missed some (or all!) of the download pieces, it's now available in the shop, and it's on sale for 25% off! 🙂
You're so pear-fect, I wanted to say thanks a melon with a cherry on top! Who needs vegetables? I'm going bananas over this fresh fruit, orange you glad it won't spoil? 🙂
Plus, I have some gorgeous new coordinating packs to go with it…sure to make your layout scrapping easy peasy! 🙂
A few fruit-inspired layouts with the Thanks A Melon kit: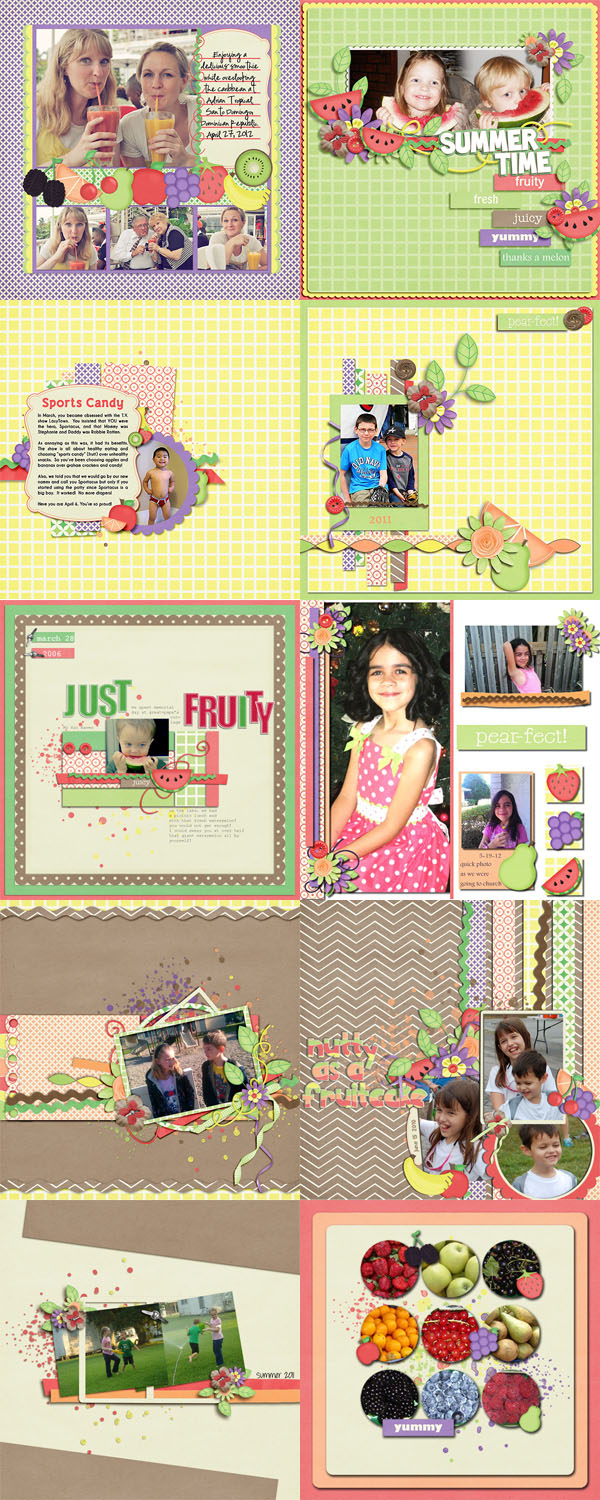 *catches breath*  See…I TOLD you this post would be packed full!  But, don't rush off yet, I'm still not done! 🙂
Along with the buffet and the new releases for today comes GingerScraps' June $1 Bake Sale – your opportunity to stock up on some great older products from the GS designers at just $1 a piece (through June 5th).  Really?  It's like Christmas once a month!!
And, this month, I have 4 products in the $1 sale…so be sure to grab them quick!  🙂
Wow…I'm tired now, lol.  🙂 If you managed to make it this far down before running to the store to make your purchases, thank you! <3
April has a lovely challenge planned for you soon, so be sure to keep an eye on the BlueHeartScraps Facebook FanPage for all the details (and YOUR chance to win $5 to my store!!!)
New Buffet Items, New Releases, and New $1 Bake Sale!