I have a gorgeous new collab with Jenn of Luv Ewe Designs this week, and it may be my favorite collab of ours ever (and there have been quite a few, lol)!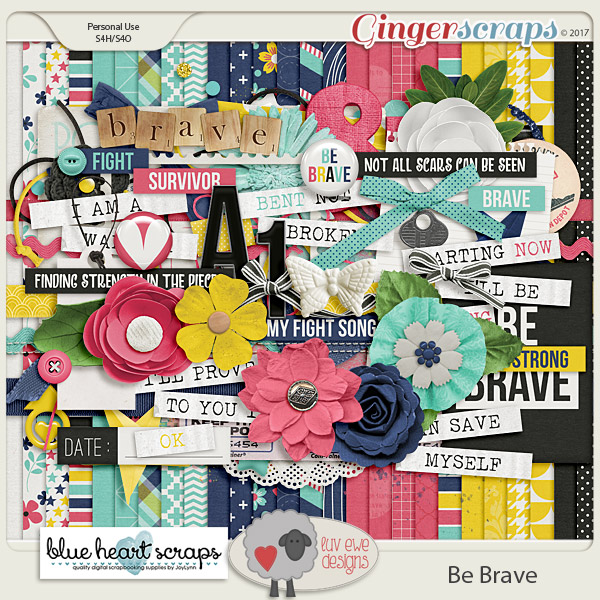 Be Brave is perfect for layouts of confidence and bravery. With beautiful shades of blue and pink and a gorgeous pop of yellow, the Be Brave Collab is perfect for shining light on moments of fearlessness and highlighting the courage needed to fight.  It comes stocked with 26 papers, a full alpha (uppercase, numbers and some punctuation), and more than 80 elements!
Check out some of the gorgeous layouts created by my amazing creative team gals: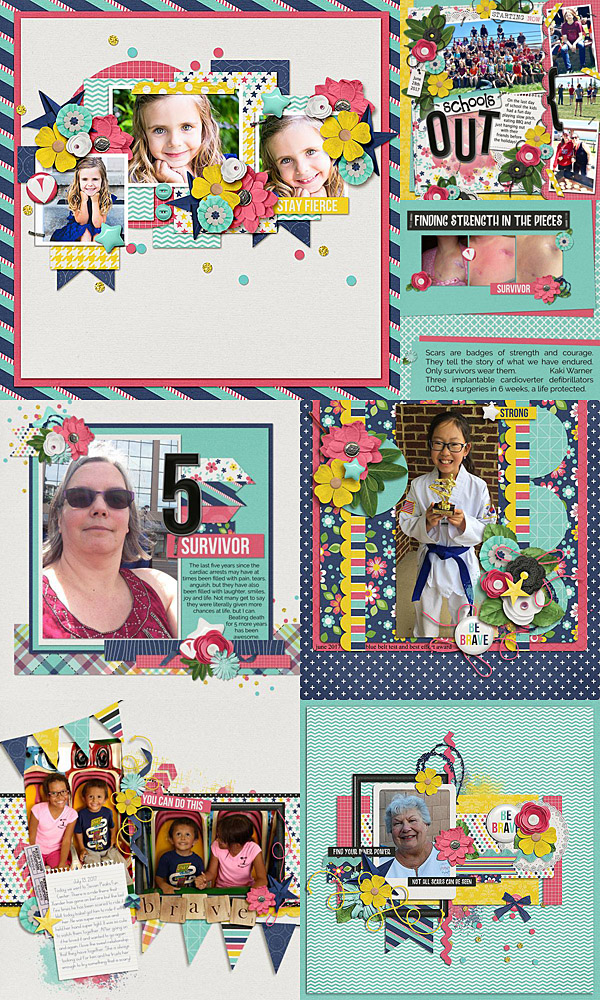 But the gals on my creative team didn't limit their creativity to just layouts this week, oh no.  I also have several beautiful freebies to share with you over the weekend! 🙂
First up, a fabulous paper cluster strip from Judith.  I LOVE her paper choices — it would make a perfect addition to any layout!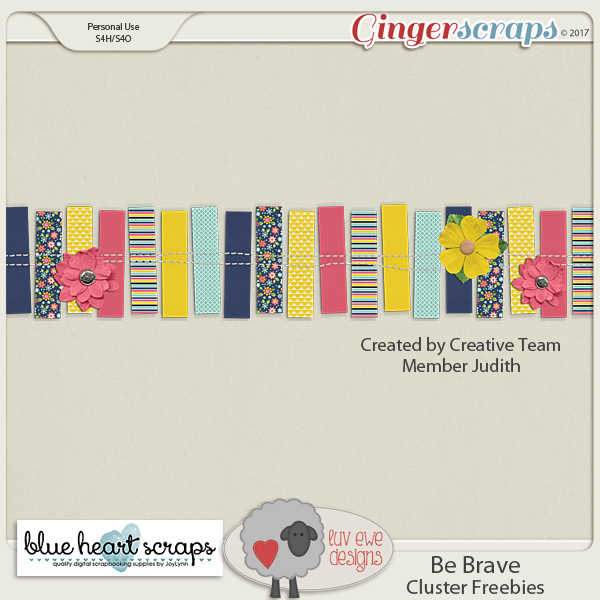 I've also changed our the Facebook Exclusive Freebie on the Blue Heart Scraps Fan Page.
Hop over today (simply click the Facebook Exclusive Freebie words on the left hand side) to download these gorgeous ombre-inspired papers: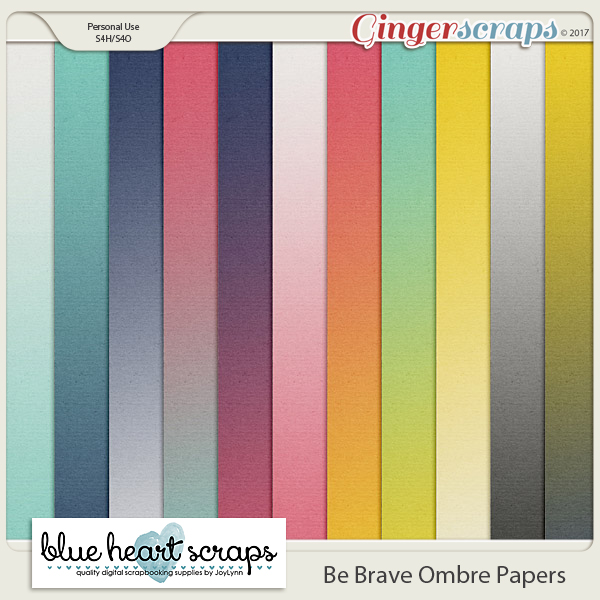 There will be a couple of other freebies made available to you this weekend in the Blue Heart Scraps Facebook Fan Group.  If you're not a member there, now's the time to join! 🙂
And, last but not least, don't forget to send in your application to be a guest on my creative team!  Call ends July 28th, so don't miss out!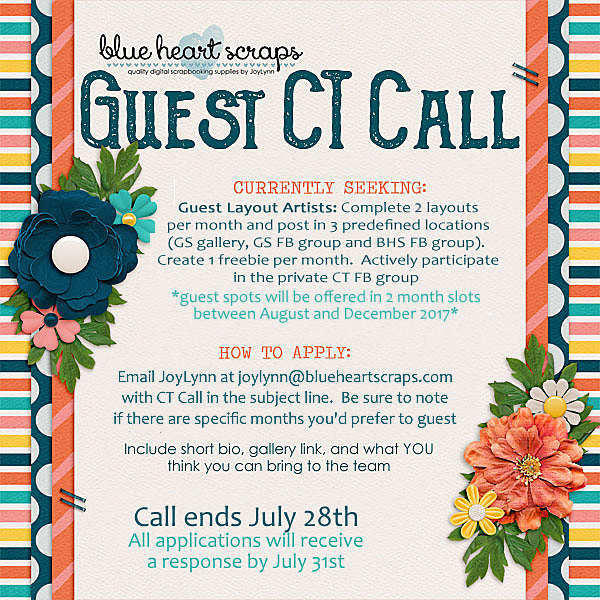 New Collab, Freebies and Guest CT Call!