Happy, Happy Friday!  The GingerScraps site is up and running again (a few minor issues with the forum/gallery, but Ginger's working hard to get those fixed for us ASAP!), and new releases for the week have hit the store!
Even better?  It's my birthday, and to celebrate, YOU get to save!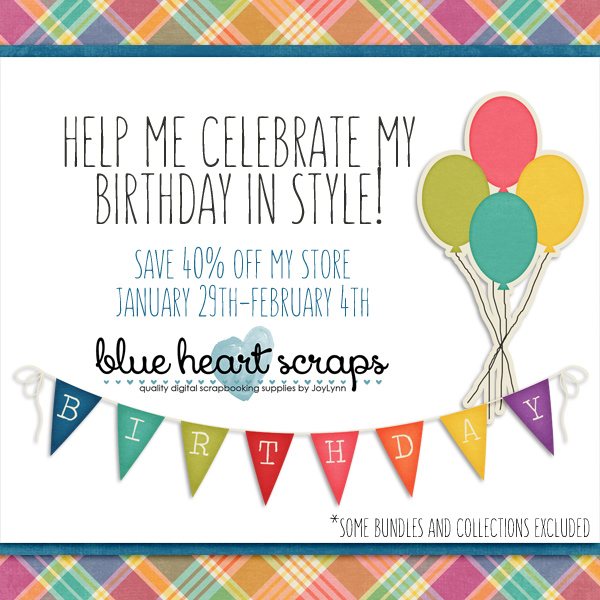 That's right – my entire store (minus a few bundles and collections) are on SALE for 40% off this week!
Another great deal?  This week's One More Candle $5 Grab Bag: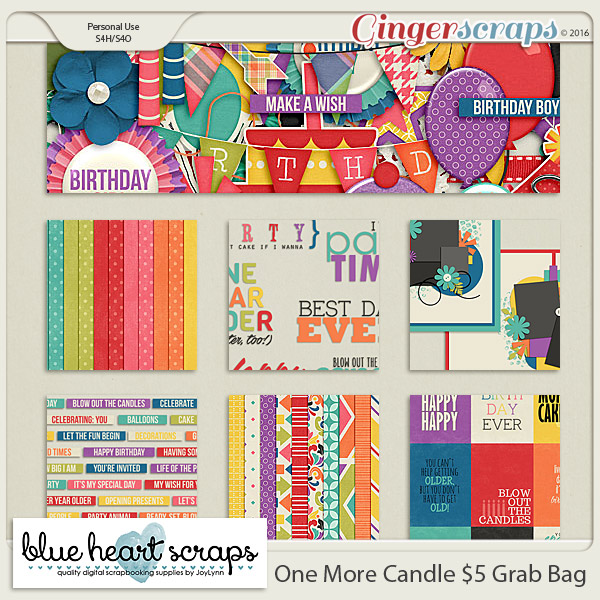 Bright colors, adorable elements, fun journal cards and word strips and easy to use word art (and templates, to match!) – the One More Candle $5 Grab Bag is perfect for scrapping all of your family's birthday layouts!
This amazing Grab Bag is available for $5.00 for a limited time only and contains:
20 basic papers (plain and polka dot in all 10 kit colors)
19 Patterned Papers
12 journal cards
2 12×12 layered templates
6 layered word art (PSD, TIF, individual PNG)
45 word bits
59 elements, including:
arrow, 3 balloons, 2 banners, birthday boy/girl, beads, birthday stars, 2 buttons, cake, 2 candles, clip, 2 cupcakes, doily, 3 flairs, 6 flowers, 2 frames, 2 hats, heart, 2 leaves, 2 presents, 8 ribbon, 2 ricrac, 4 stars, 2 strings, 6 word strips
Check out some of the fabulously awesome layouts created by my CT girls and the site CT for GingerScraps:

One More Candle $5 Grab Bag!