The past few weeks have certainly been a lesson in finding happiness and beauty in the darker moments of life.  The stress and worry and anxiety of it all has felt more than a bit overwhelming.  But, it's important to keep looking for a reason to smile, a light to guide our way through the troubles, even when it all feels hopeless, because that light is what will keep us fighting ahead.
In our darkest hours, the brightest light is the one that shines from within. This week's new release, Shine Bright, was designed to scrap those less-than-perfect moments where we choose to enjoy the dance we're in, see the beauty in imperfection, and let our inner light Shine Bright.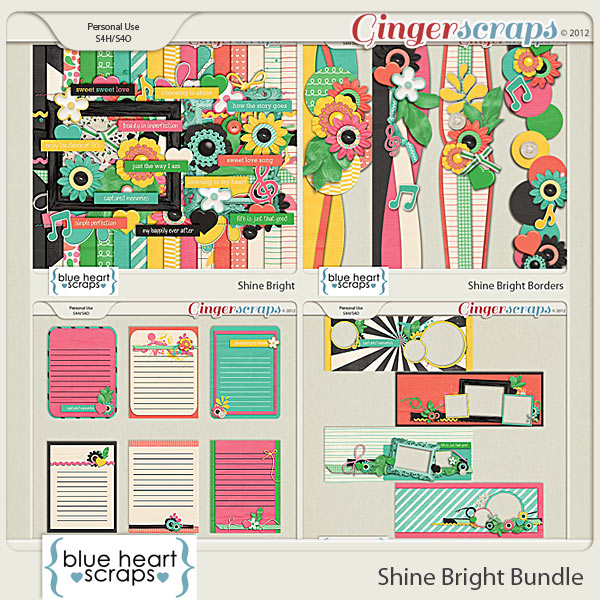 The Shine Bright Bundle includes the full size kit, border clusters pack, journal cards pack, and Facebook Timeline QPs pack.  And, at 33% off, it's an incredible deal!  Or, each piece is available individually for 25% off!  🙂
Check out the gorgeous layouts my incredibly talented CT girls created:

And, because I'm especially LOVING this week's new release, I have not one but TWO freebies for you!  The first is a gorgeous QuickPage created by April: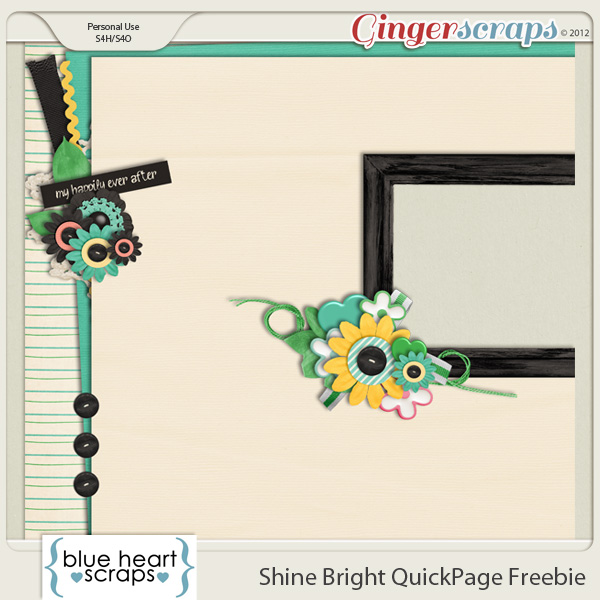 The second freebie is exclusive to my Facebook Page…but trust me, it's worth "Liking" me to pick it up.  This alpha pack, created to coordinate with this week's new release, comes with 3 bright colored alphas in uppercase, lowercase, numbers and some punctuation.  Stop by the Blue Heart Scraps Facebook Fan Page to download it today! (you can find it by clicking on the words "Exclusive Freebies!" directly under my cover image)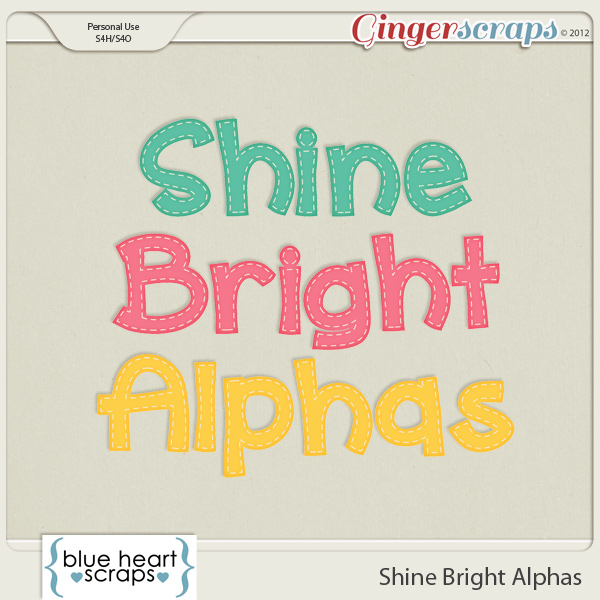 AND, last but not least (because I totally almost forgot, lol!)…a winner from this week's Sneak Peek post!  You all really made my heart smile with all of the wonderful comments on Wednesday's post..  I let Random.org pick a winner…and this week, congrats go out to…..
Ricki!
Congrats!! 🙂  I'll be emailing you a little later this morning to let you know how to claim your freebie kit!  🙂
Shine Bright! (and freebies)