It's Sneak Peek time and I am, once again, incredibly excited to show you a quick look at this week's new release!
The sneak peek is below.  If you'd like to win a copy of this new release for FREE, check out the sneak peek post in my Blue Heart Scraps Facebook Fan Group!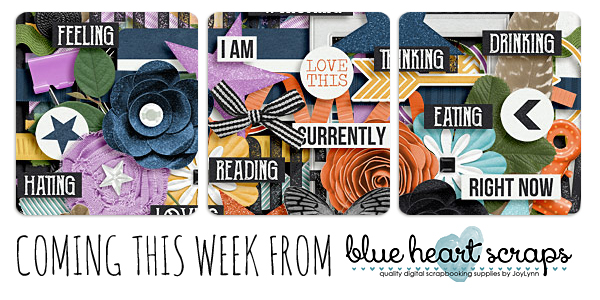 Not a member?  Join us and play along!  We've also started the first I Dare You Challenge for January, and that means you can download a free mini!  Use it to create a layout before the 15th (and upload it to the I Dare You post in the fan group) and you're entered to win a $5 coupon to my store!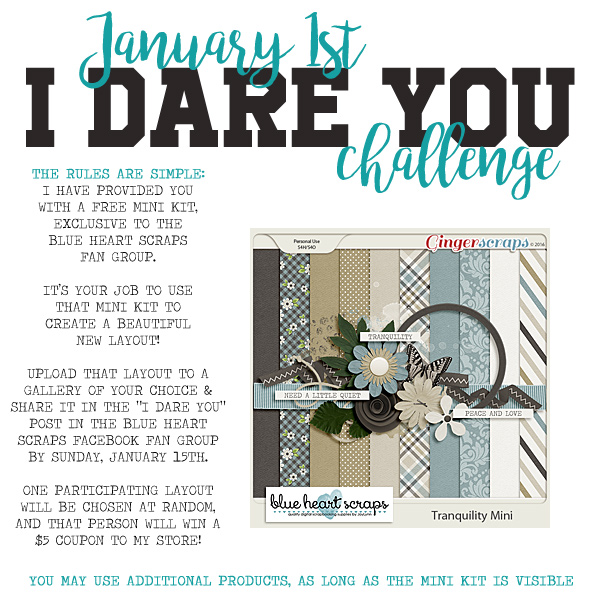 A new round of Newsletter Nuggets are on their way, too!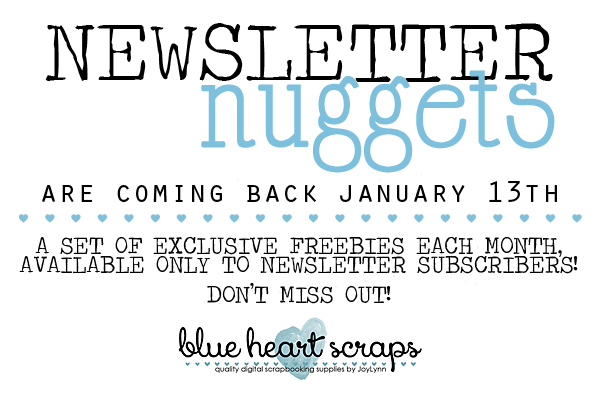 Not signed up for my newsletter yet? Sign up today! The first nugget download for January hits the newsletter this Friday!!!

Newsletter Sign Up: http://bit.ly/BHSNews
Sneak Peek and New Nuggets Coming!