Good morning, lovelies!  It's hard to believe it's already Friday again.  I know the quote says "time flies when you're having fun", but some weeks, to say time is 'flying' doesn't even begin to describe it.  More like it's zooming by at warp speed.  Luckily, I am having lots of fun, so it's ok.  🙂
Only one new release for you this week – another set of commercial use paper templates, this time with an emphasis on stars! 🙂
Celebrate the awesomeness of stars! Create your papers with ease with these fun starry paper patterns. Each come in layered PSD and TIF formats.   For Personal and/or Commercial Use.  No credit required!!!
And, like all new releases, it's 25% off all weekend long!  Woot! 🙂
Available at both my GingerScraps and my Funky Playground Designs stores
Are you a member of the GingerScraps Forums?  Each week, a new freebie is provided by the talented GingerScraps designers — a special collection of goodies especially for registered forum members.  This week?  I get the pleasure of showering the GingerScraps forum members with a fun, new goodie.  And, I came prepared with a gorgeous mini kit, an add-on to my Sugar High kit.  🙂
To find out how YOU can pick this add-on mini kit for free, make sure you're a registered user of the GingerScraps forum, and then check out my Welcome Wagon post here!
Today's blog freebie?  A free commercial use paper template, that coordinates with my new release for this week, Starry Eyed.
This layered paper template comes in both psd and tif formats, and is available for both personal and/or commercial use (no credit required)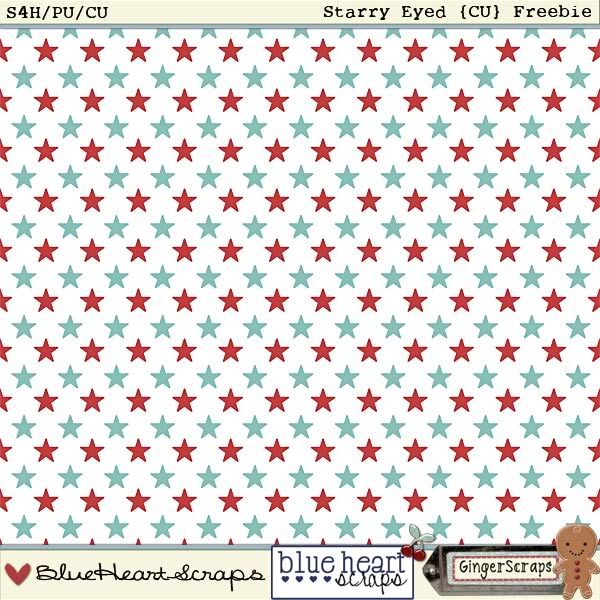 Are you a fan of my Facebook Fan Page, yet?  I'll be uploading another exclusive freebie there this weekend, in honor of passing the 750 fans mark.  Be sure to share my FB fan page with all of your friends.  The more fan, the more freebies. It's a win/win situation! 🙂
Have a WONDERFUL weekend!  I'll see you back here next week with more fun goodies! 🙂
Starry Eyed, Welcome Wagon Mini & Freebie!