I love collabs, probably more than I should admit.  But, the challenge of taking 2 different designing styles (even when they're very similar, each designer brings their own certain "flair" to a project) and trying to blend them together to make something more beautiful than either could have created alone? I LOVE IT! 🙂
That's one of the reasons I'm so very excited about this week's new release!  This week, I paired up with Kiana of Love It Scrap It (who's currently guesting at GingerScraps – check out her guest store) for a beautiful new collab that's all about telling your story.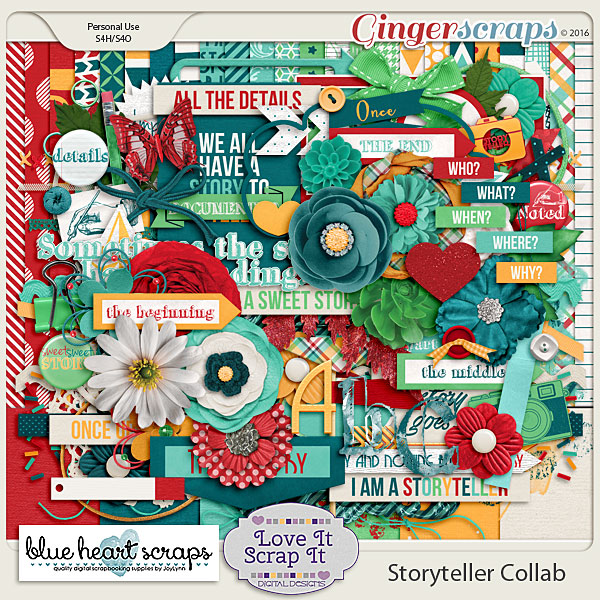 There's something to be said about the storytellers of our lives. To be able to pass from generation to generation the smallest of details allows those listening (or reading) to imagine in full color. As scrapbookers, many times we are those storytellers, so the Storyteller Collab between Blue Heart Scraps and Love it Scrap it will allow you to preserve all your stories for generations to come.
Features:
24 Patterned Backgrounds & 6 Solids
2 Alphas (individual and sheets)
and 101 Elements
Check out some of the gorgeous layouts created with this beautiful new collab:

I promise you, those layouts are enough to make you fall in LOVE with the gorgeous kit!
As the weather begins to warm up, it's time to do a little spring cleaning around the GingerScraps store.  The designers have teamed up to bring you 26 pages (PAGES!) of retiring products, on sale for 65% off before they're gone for good!  I have nearly 50 products in the sale myself – including the kit A Little Crush, the featured products in this week's Throwback Thursday Challenge in my Facebook Fan Group: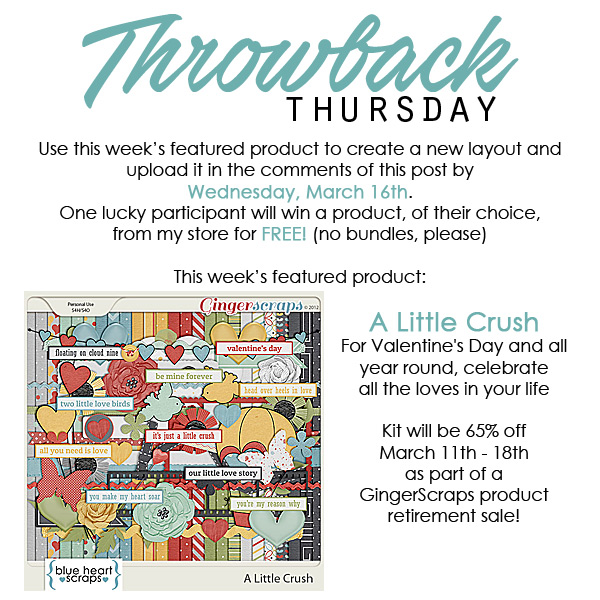 Check out A Little Crush, and the rest of the retiring products here: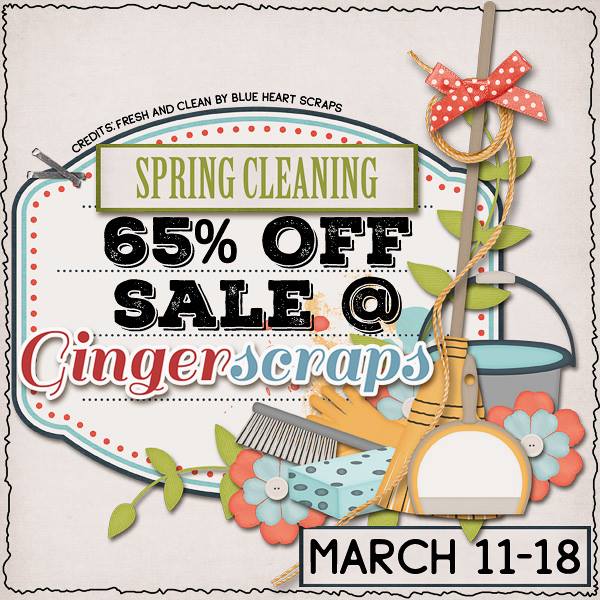 Storyteller Collab & Spring Cleaning Sale!