Morning! 🙂  My boys are enjoying Vacation Bible School this week, which means I get roughly 3 hours of kid-free time each morning.  In my mind, that meant I would not only catch up on all of the stuff I had to do (online, offline, and everything in between) – but I would get ahead! HAHAHA!! *deep breath* HAHAHAH!!  Yeah, that may not happen, lol.
I spent my time yesterday so incredibly excited about having the quiet house to myself…that I played XBox for the entire time.  And, I was up so late last night working to get caught up (from the lack of productivity yesterday morning), that I'd love nothing more than to sleep today's hours away!  But, man…it sure was a nice fairytale, eh?
Speaking of fairytales…GingerScraps June Buffet is perfect for scrapping your "Once Upon A Time" dreams.  And with an alpha pack, a plain paper pack, a patterned paper pack, an element pack, a cluster pack, a stacked paper pack, and a quickpage pack I've got enough goodies to make those pages really stand out!
Today's freebie is a clustered frame made from the Once Upon A Time Element Pack, and is perfect for all of those princess photos.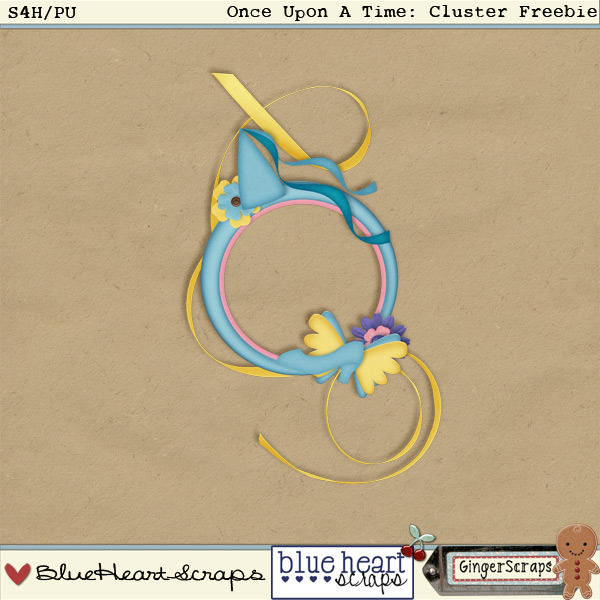 Tuesday Treats Freebie Time! 🙂