I know that you, like me, were excited about this new release when you saw this week's sneak peek. This collection is huge and one of my favorite kits to date! As digital scrapbookers, we make friends all across the world. Literally!! This collection is just the one you need to scrap those photos, memories, and friends. For now, it is all for just $5 too! Let us just get right to this grab bag.
With a Little Help from My Friends | $5 Grab Bag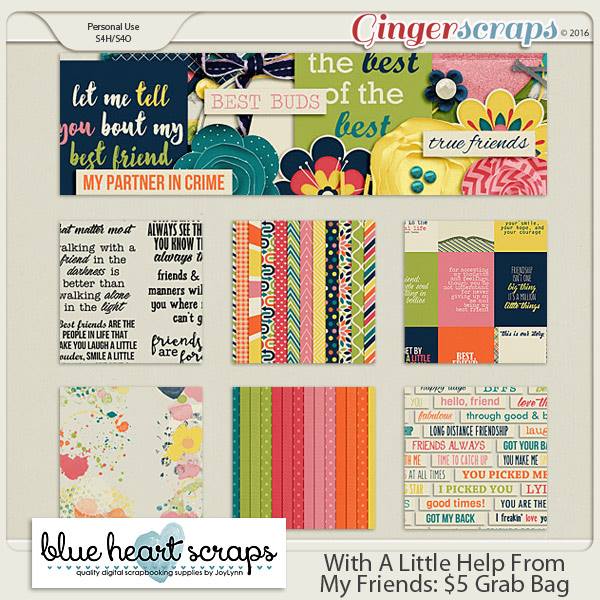 With A Little Help From My Friends $5 Grab Bag
by Blue Heart Scraps!
This amazing Grab Bag is available for $5.00 for a limited time only and contains:
24 basic papers (plain, polka dot and simply chevron in all 8 colors)
20 Patterned Papers
12 journal cards
6 word quote stamps (PNG and ABR file)
6 brush splatters
35 word bits
52 elements, including:
4 word tags (1 has 2 versions), bow, circle, clip, computer, 2 deco strips, 10 assorted flowers, 2 frames, 2 hearts, journal tag, 2 leaves, 4 ribbons, 2 ricrac, sequins, 2 stacked circles, staples, 2 stitches, 3 strings, tag, and 7 word strips
THIS IS AN UNREPEATABLE OFFER, SO GRAB A BARGAIN NOW!
I know you want a better look at this grab bag. We are going to open the bag and let you see this great collection in all it's glory. Right along with some of Blue Heart Scraps' creative team layouts.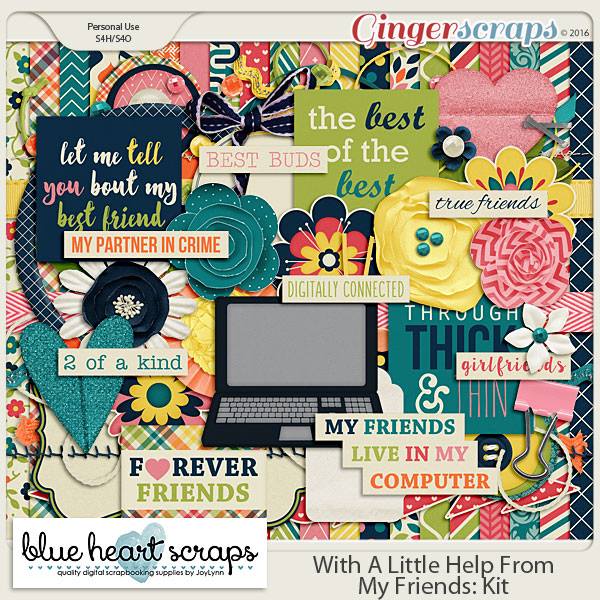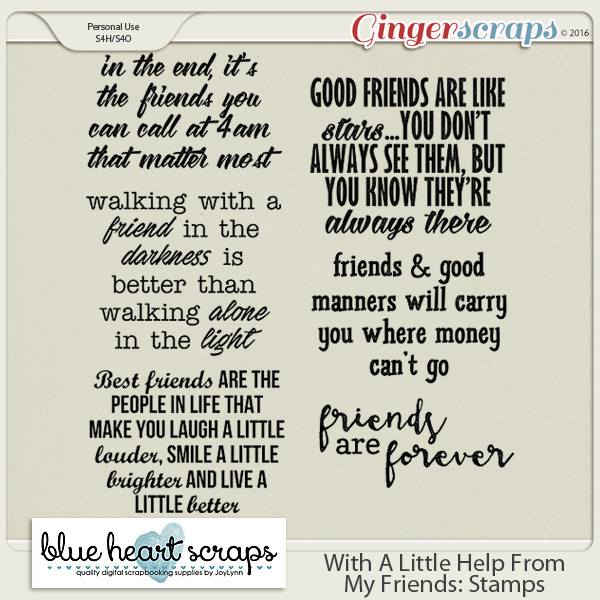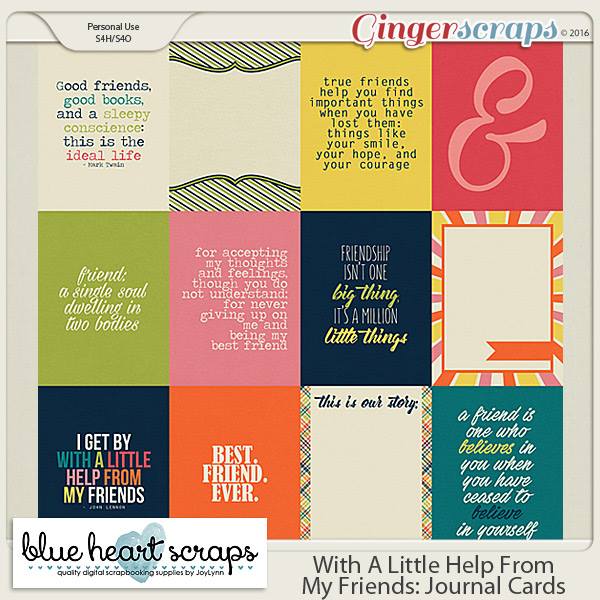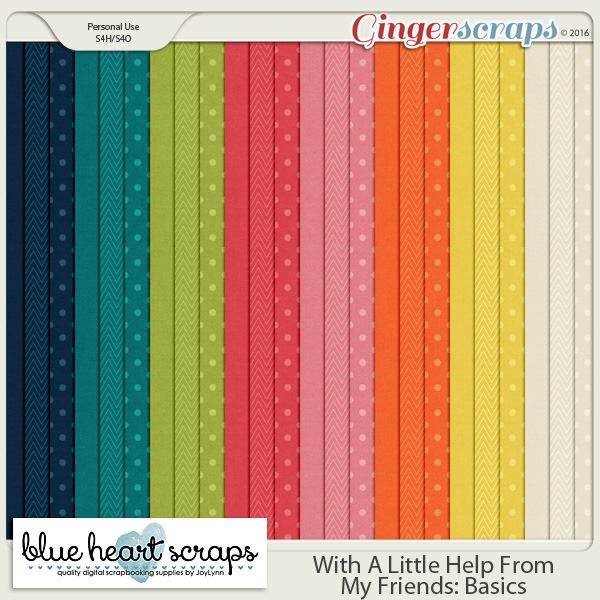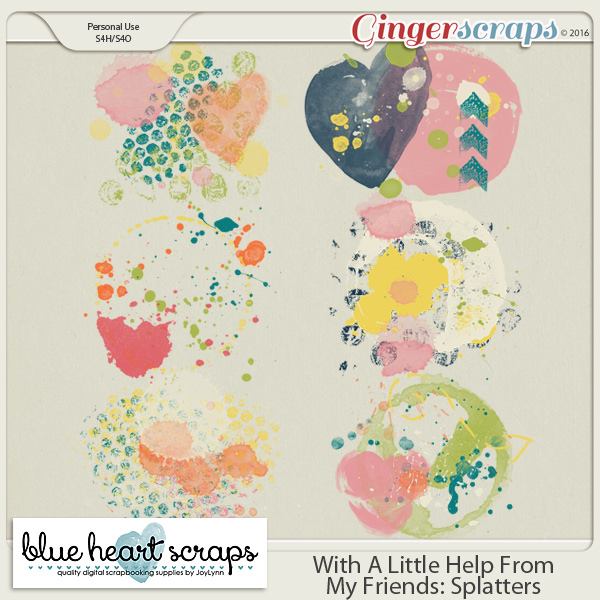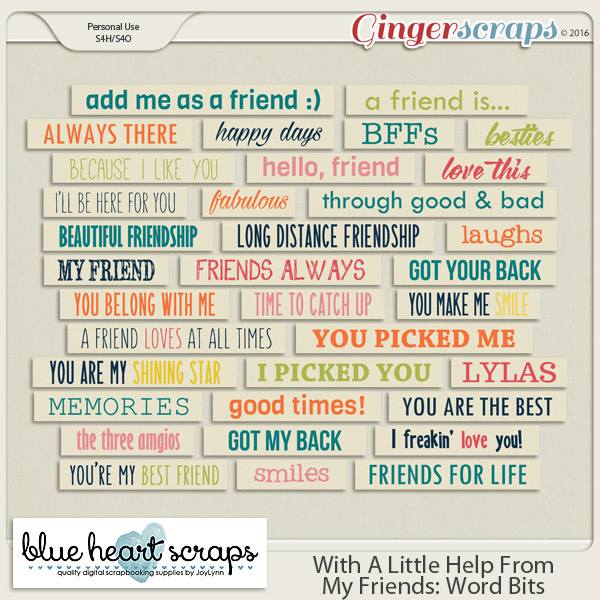 Can you believe that all this is only $5?! That is less than $1 a piece. I bet this is one that you will be coming back to time-and-time again. Here are those creative team layouts!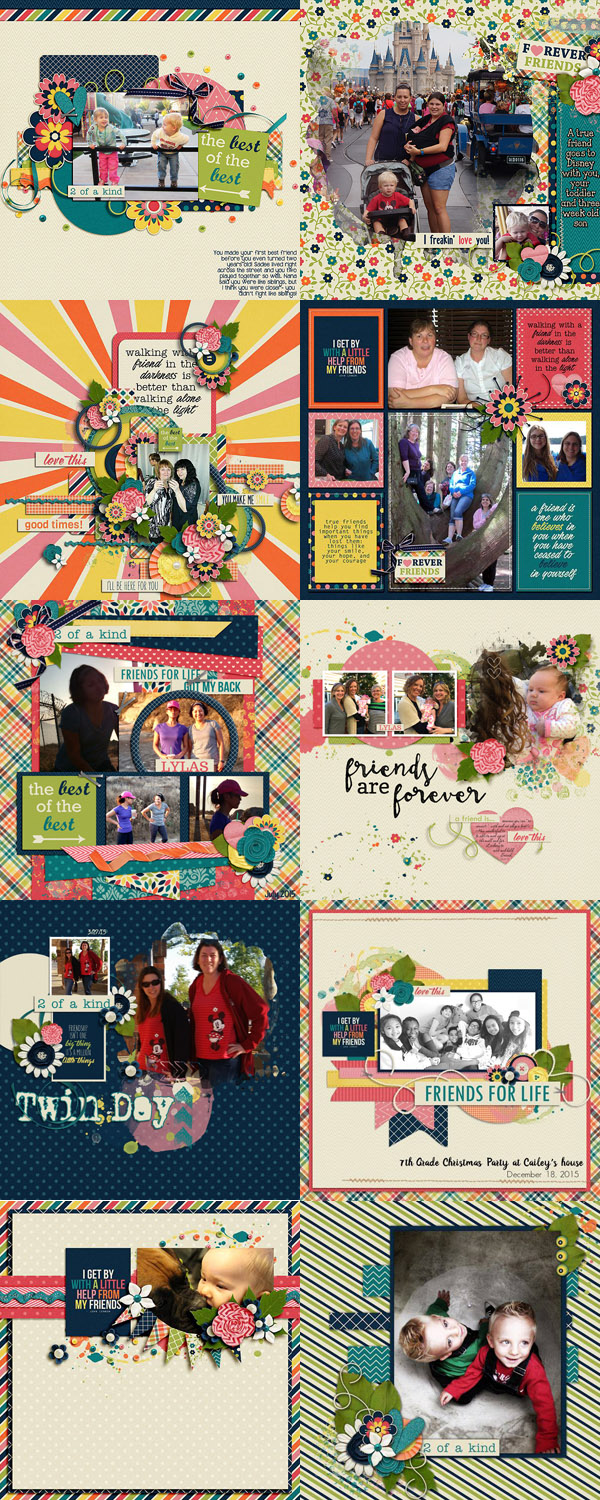 Happy scrapping my digi-friends and make sure you keep checking back. Sneak peeks mean giveaways! You cannot win if you do not play!
With A Little Help From My Friends | $5 Grab Bag