Happy Friday!  It's new release day at GingerScraps and I am SO excited to show you what I have this week!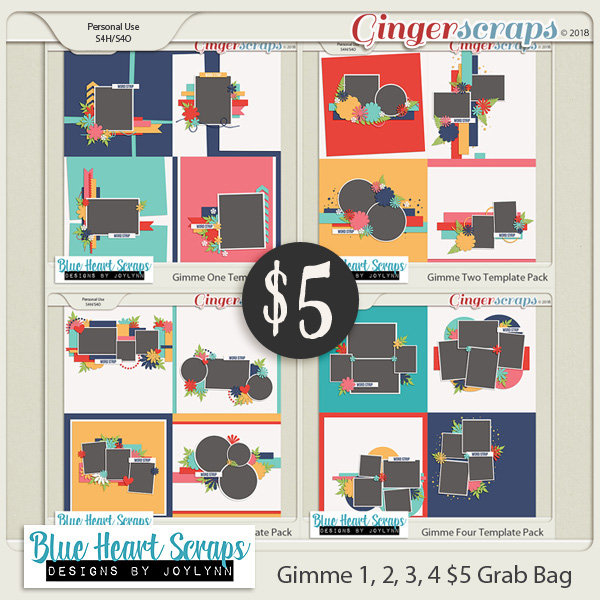 Gimme 1, 2, 3, 4 Template $5 Grab Bag
by Blue Heart Scraps
Fantastic template grab bag perfect for all scrappers!  Includes 4 seperate template packs: Gimme 1, Gimme 2, Gimme 3 and Gimme 4, a separate template pack containing 1, 2, 3, and 4 photo spots per pack.  Includes 16 – 12×12 templates, saved as layered PSD & TIFF files. Also includes live PAGE files and individual PNG files.
**Limited Time Offer – Grab It Now!**
Check out some of the INCREDIBLE CT Layouts (there were far, far too many to showcase them all!)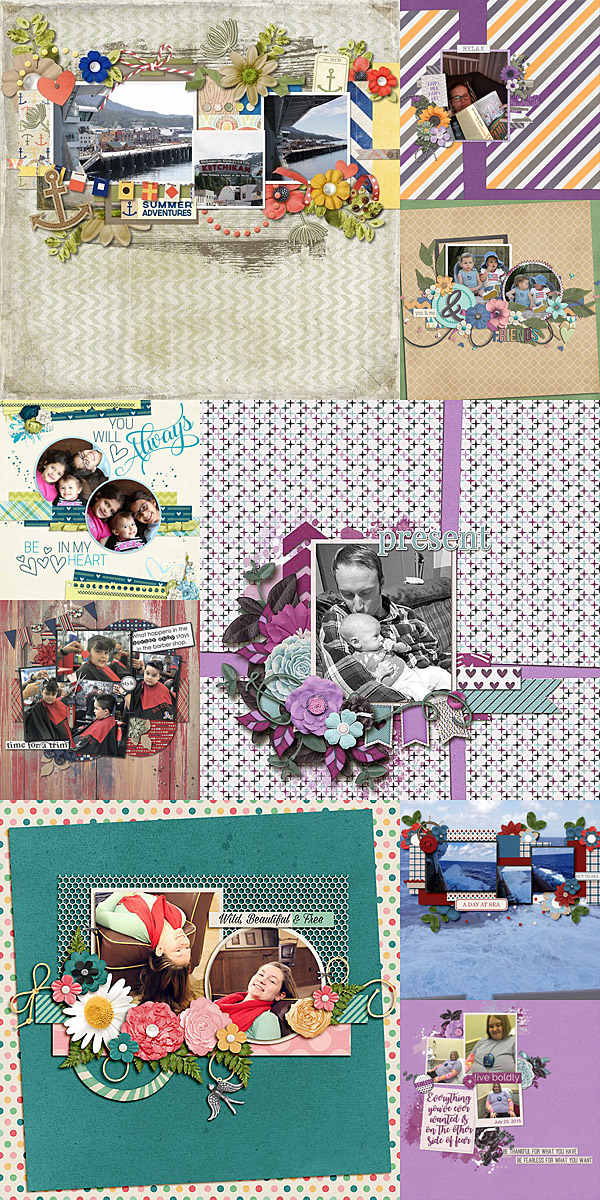 The February Bake Sale is also in full swing — that means tons of great products on sale for just $1 each!
These are the three products I have on sale this month: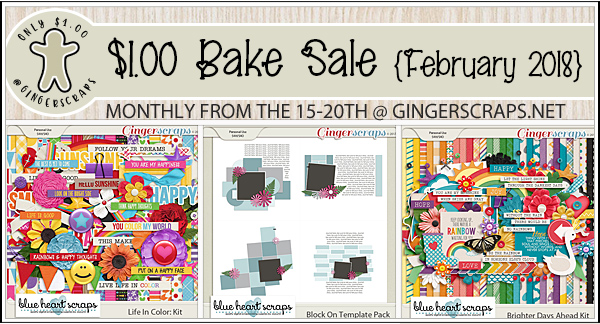 Also, sign ups for Season 8 of the GingerScraps Scrapping Survivor have begun!
Read all of the details and sign up below!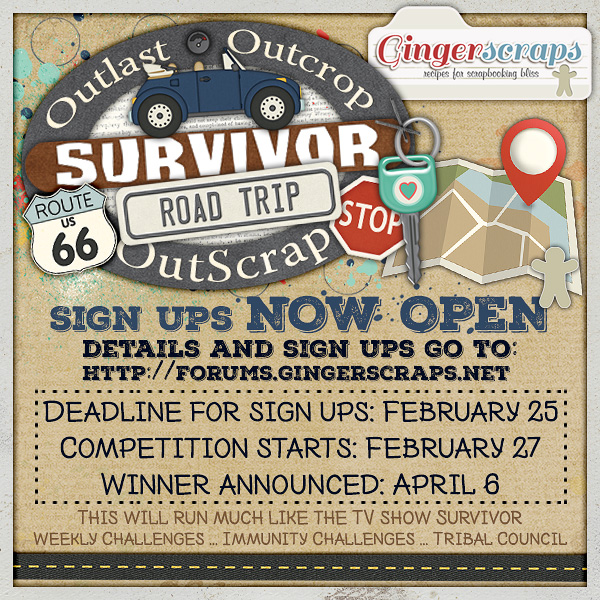 And, last but not least, a beautiful quickpage freebie, created by one of my fabulous CT girls, using the Be Mindful Bundle