It's a new month, and a new start for me.  These past few months have thrown me for a horrible loop, and it's been quite the struggle getting myself up right again and finding a way to manage my time amidst the craziness that my life currently is.  I'm finally feeling more 'me', though, and missing the creative outlet that designing gives me…so look for lots of great new goodies from me soon (hopefully, very soon…you know, once I get brave enough to open up Photoshop again and try to be productive, lol).
Until then, a few things to point out.  The first of the month means a new $1 Bake Sale at GingerScraps, and this month I have two adorable kits and one really great template pack on sale for just $1 each!  Check them out!
Ghoulish Delight  –  Half and Half  –  Happy Fall Y'all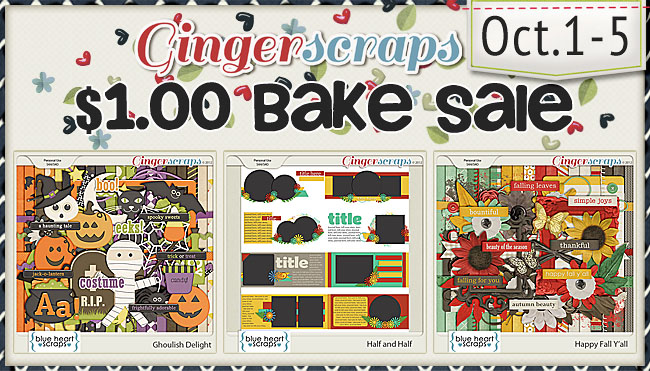 As I get back into the designing side of life, I need to add a few new, fresh faces to my Creative Team.  Think you have what it takes to join is on the fun?  Email me at joylynn@blueheartscraps.com today!