A new month means new releases and a LOT of wonderfully fun things to talk about!
First up, Christina of Wimpychompers and I teamed up to bring you the August Daily Download at GingerScraps.  Make sure you follow along with the GingerScraps blog each day to download all 31 zip files full of awesomeness!  Here's a quick sneak peek to give you an idea of what's coming from this month's Daily Download: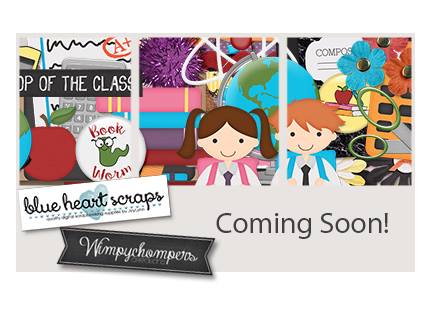 Super cute, eh?  And, it's jam packed with yummy goodness you do NOT want to miss out on!


We're also hosting the August Designer Spotlight Challenge.  It's a great way to earn points for an awesome free kit. Score!

  All you have to do is create a layout using products from Wimpychompers or I (or combine products from both of us for even more layout awesomeness) and post in the August Designer Spotlight Challenge thread.  To help those who might be new to my products (or would just like to pick up another great kit to use), I've got my GingerScraps store on sale for the first few weeks of August: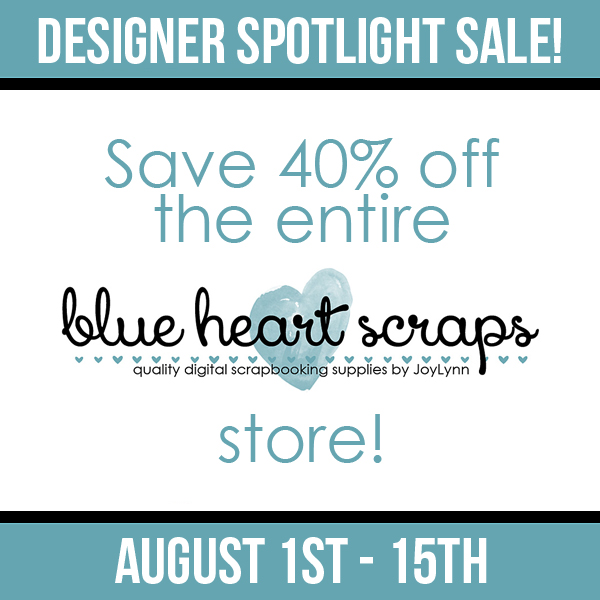 The first of the month also means a new GingerScraps buffet, and I have a chilly good addition this month!
Summer heat got you down? Cool off with this fun, chilly treats themed digital scrapbooking kit! Scrap all about your favorite sweet treats and sticky memories.
Brain Freeze Kit from Blue Heart Scraps, part of the August 2015 Buffet collection. Includes 18 beautifully textured papers (7 plain and 11 patterned) and 60 sweet treat themed elements for your scrapping pleasure.
Or, grab the individual Brain Freeze Element or Brain Freeze Paper Packs to coordinate with the rest of the August 2015 Buffet packs!
More great news – for the months of August and September, I'll be guesting at Plain Digital Wrapper!  And, with the new store comes a fun new kit – exclusive to PDW.  And, like the rest of my PDW guest store, it's 40% off!

Adorable ants, buzzing bees, beautiful butterflies, wiggly worms, lovely ladybugs, and darling dragonflies – this kit has a little of it all! Don't Bug Me is an adorable new kit from Blue Heart Scraps, perfect for scrapping your bug lover, bug catcher, or just your own adorable little bug! With 22 beautifully textured papers (8 plain and 14 patterned) and more than 60 elements, this kit is sure to provide you lots of fun filled scrap pages!
Check out some of the gorgeous layouts created with this week's new goodies: