Happy Friday!  One thing I love about scrapping is that it allows us to pull out old pictures and take a little stroll down memory lane, remembering days and events and feelings of long ago times.  But, sometimes? It's all about scrapping the present moment, the here and now!
Perfect for documenting everyday moments and daily life, Right Now from Blue Heart Scraps comes packed with 24 fantastically textured papers (9 plain, 15 patterned) and 66 elements sure to help you recognize that sometimes, there's nothing more important than this very moment.
Right Now is currently on sale for $3.50, so grab it while the price is right!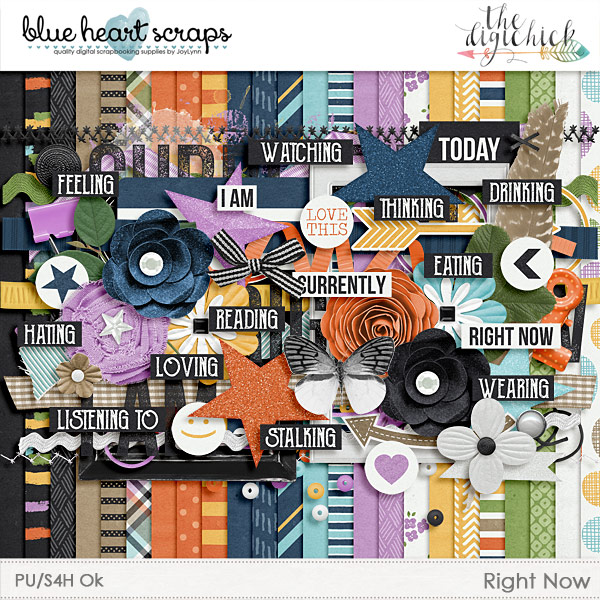 Check out some of the GORGEOUS layouts created with it:

Have you been reading this month's Book Club book with us?  We'll start discussing the book later this weekend – as well as starting a "Scrap Your Read" Challenge – so there's still plenty of time to grab the book and join us!