Happy Hump Day!  Not only do I get to tell you about my $1 Bake Sale items for July, but I get to show you a sneak peek of my new kit for this week.  Talk about a wonderful day! 🙂
The GingerScraps Bake Sale is 5 days each month with some wonderful products on sale for just $1 each!
And this month, I have 3 products in this fantastic sale!  But, they're only on sale through the 20th of July, so don't miss out!
Frozen Treats Kit – Enjoy the last few minutes of hot weather with a cool, frozen treat
Happy Days Templates – Four 12×12 templates, saved as layered PSD & TIF files as well as individual PNG files
Be You – Celebrate the beauty that makes you one in a million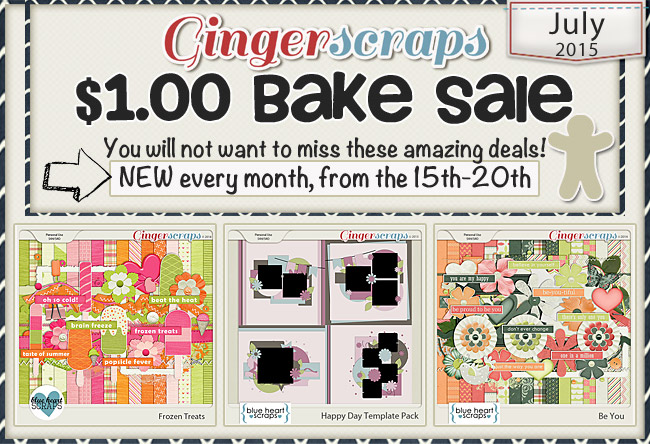 Here's a sneak peek of the new release I have coming to my GingerScraps store this week – and be sure to read the details below, to see how YOU can enter to win a copy of this great new release for FREE!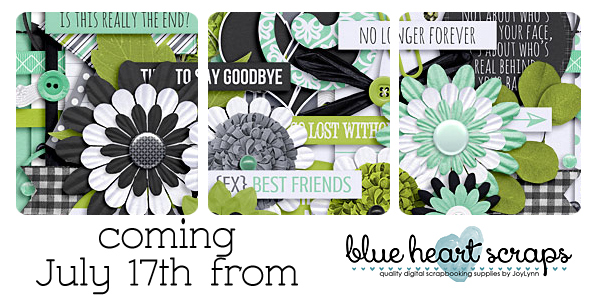 Would YOU like to win a copy of one of this new kit?  Then simply leave a comment here, on this blog post, by Thursday, July 16th at midnight to be entered.
When you comment, make sure and leave your email address so that you can be contacted if you are a winner. Your comment will earn you 1 entry into the drawing. You can earn extra entries by making a post to your Facebook, Twitter or Blog. Simply leave a separate comment, with corresponding links, for each entry.  I will be back on Friday to announce the lucky winner!
$1 Bake Sale & Sneak Peek (& Chance to Win!)