It's Tuesday again, and that means another round of $2 Tuesday sales at GingerScraps. I have two more fabulous products on sale for you this week for just $2 each.  But that sales prices is ONLY good TODAY, so don't miss out!  Let's see what I have on special today: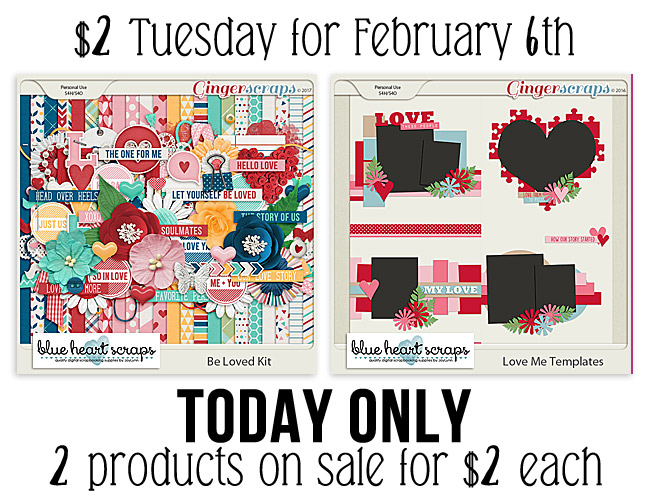 Perfect for lovers and love stories, the Be Loved Kit is filled with bright happy colors and enough gorgeous pieces to fully scrap your story of love.
Kit includes 22 papers (6 plain, 16 patterned) and 76 elements, including:  beads, butterfly, button, button heart, chevron strip, heart circle, clip, doily, 11 flowers, 2 frames, grunge heart, heart in 6 kit colors, heart bead, heart pin, journal paper, lace ribbon, 2 leaves, love word art piece, love bubble, pearl heart, 6 ribbons, 3 ricracs, staple, stitch strip, 4 strings, tag, tiny heart clothespin, 6 word circles, and 16 word art strips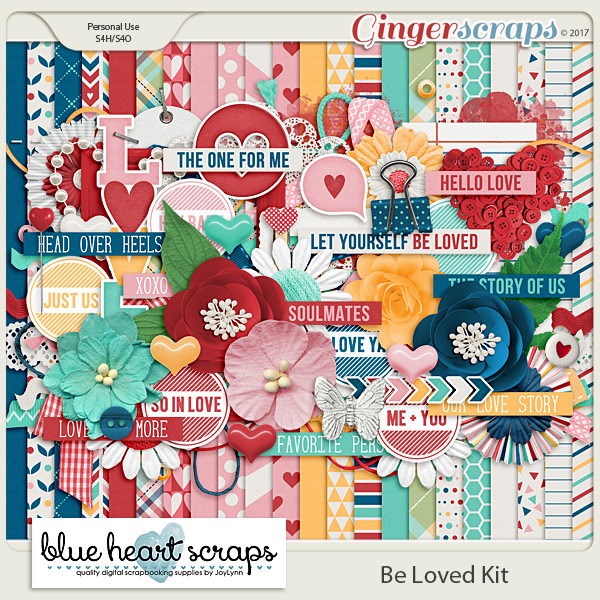 Love Me Templates includes (4) 12×12 love-inspired, layered templates. Included in layered PSD, TIF, individual PNG and PAGE file formats.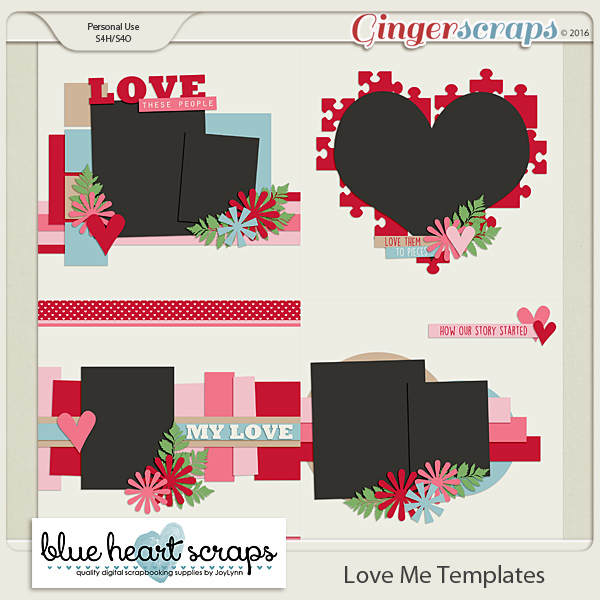 A few gorgeous CT layouts using this week's $2 Specials: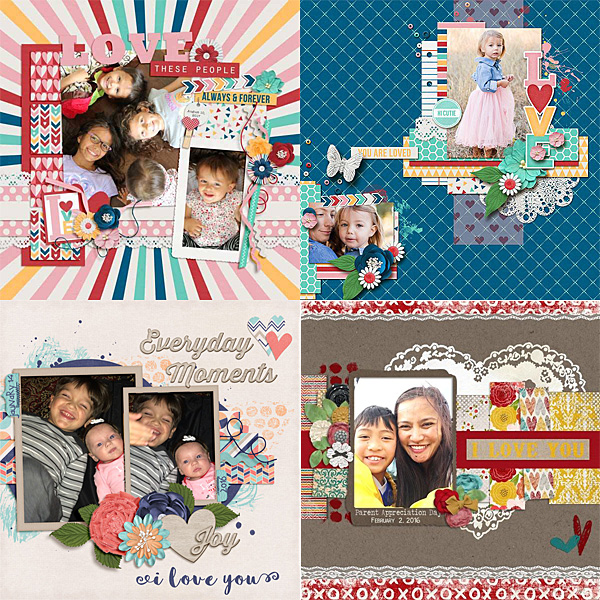 $2 Tuesday for February 6th