Happy Tuesday morning!  It's $2 Tuesday time at GingerScraps, and once again, I have two fabulous products on sale for you for just $2 each.  But that sales prices is ONLY good TODAY, so don't miss out!  Let's see what I have on special today: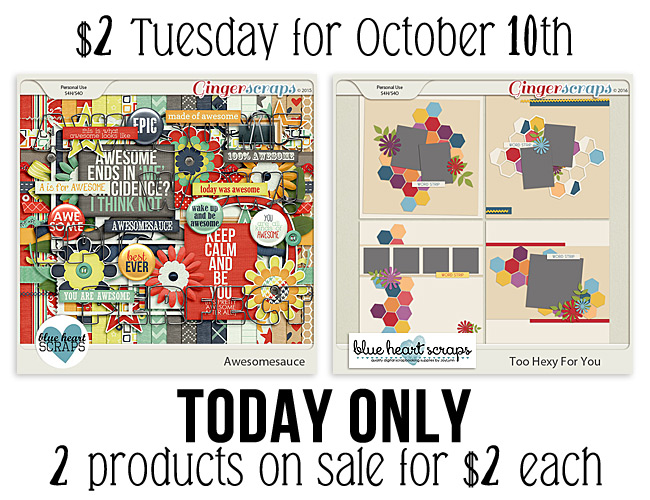 Sometimes, we all deserve to be reminded of how incredibly, amazingly AWESOME we are. Awesomesauce is the perfect kit for doing just that. Filled with word art, fun elements, and beautifully textured papers, this kit is sure to inspire you.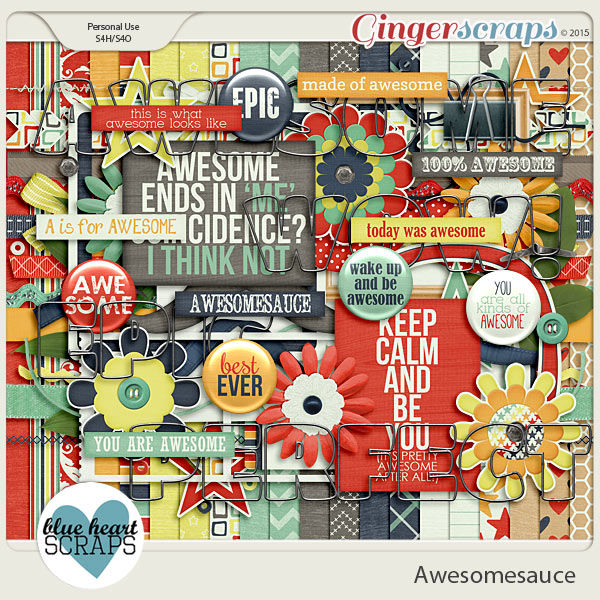 And, the Too Hexy For You Template Pack –  includes four 12×12 inch hexagon inspired templates.  Provided in layered PSD, TIF, individual PNG, and PAGE file formats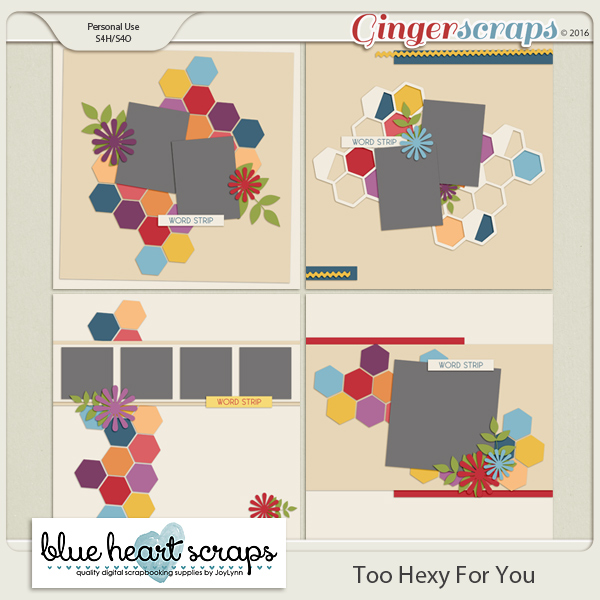 Remember, $2 Tuesday sale prices are ONLY good today, so don't miss out! 🙂
Don't forget about the fabulous 50% off sale going on at GingerScraps, valid through this Thursday, in honor of Digital Scrapbooking Day.  I also have 3 fabulous new Grab Bags to fall in love with, a 10 kits for $10 Make Your Own Grab Bag…and when you spend $10 or more in my store, you'll earn a FREE kit!
And, last but not least — a fabulous freebie for you from CT Member Monica using the Be A Dreamer Collection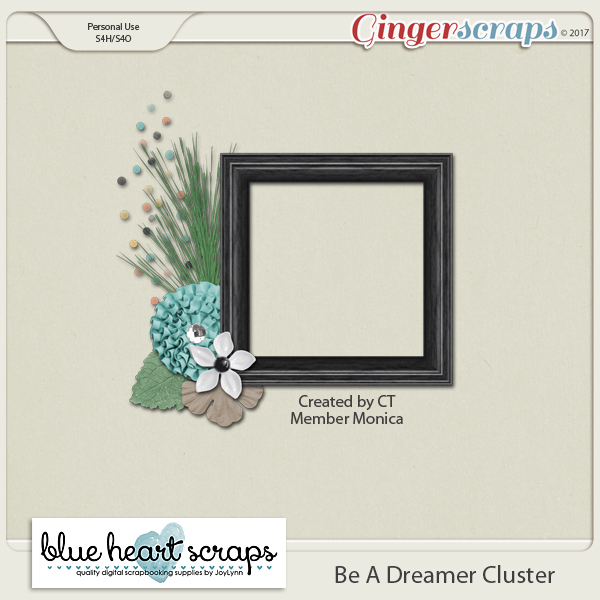 $2 Tuesday for Oct 10th & Freebie!