Its time for another Bake Sale at GingerScraps where the designers put product in a special category for you and mark those products down to $1 each!! Can you believe that? $1 each!! Let's have a look at the products the JoyLynn has chosen for you this month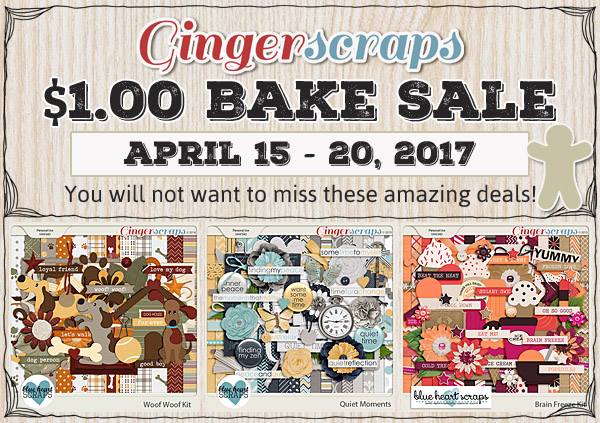 Woof Woof, perfect for scrapping all your canine friends
Quiet Moments is wonderful for scrapping all your moments of reflection
and last, but not least, Brain Freeze, whose berry and orange color palette will have you hankering for an ice cold popsicle.
Don't miss your chance to get these wonderful kits off of your wish list and into your stash.
Enjoy your weekend and here's hoping you can carve out some scrapping time for yourself!